by
Sebastian Ruiz

from

Glendale, California in United States

"Your people. Your death. You are an animal that foresees its death, sings its death, says it, dances it, paints it, remembers it before dying its death. Your land. You will not die without returning."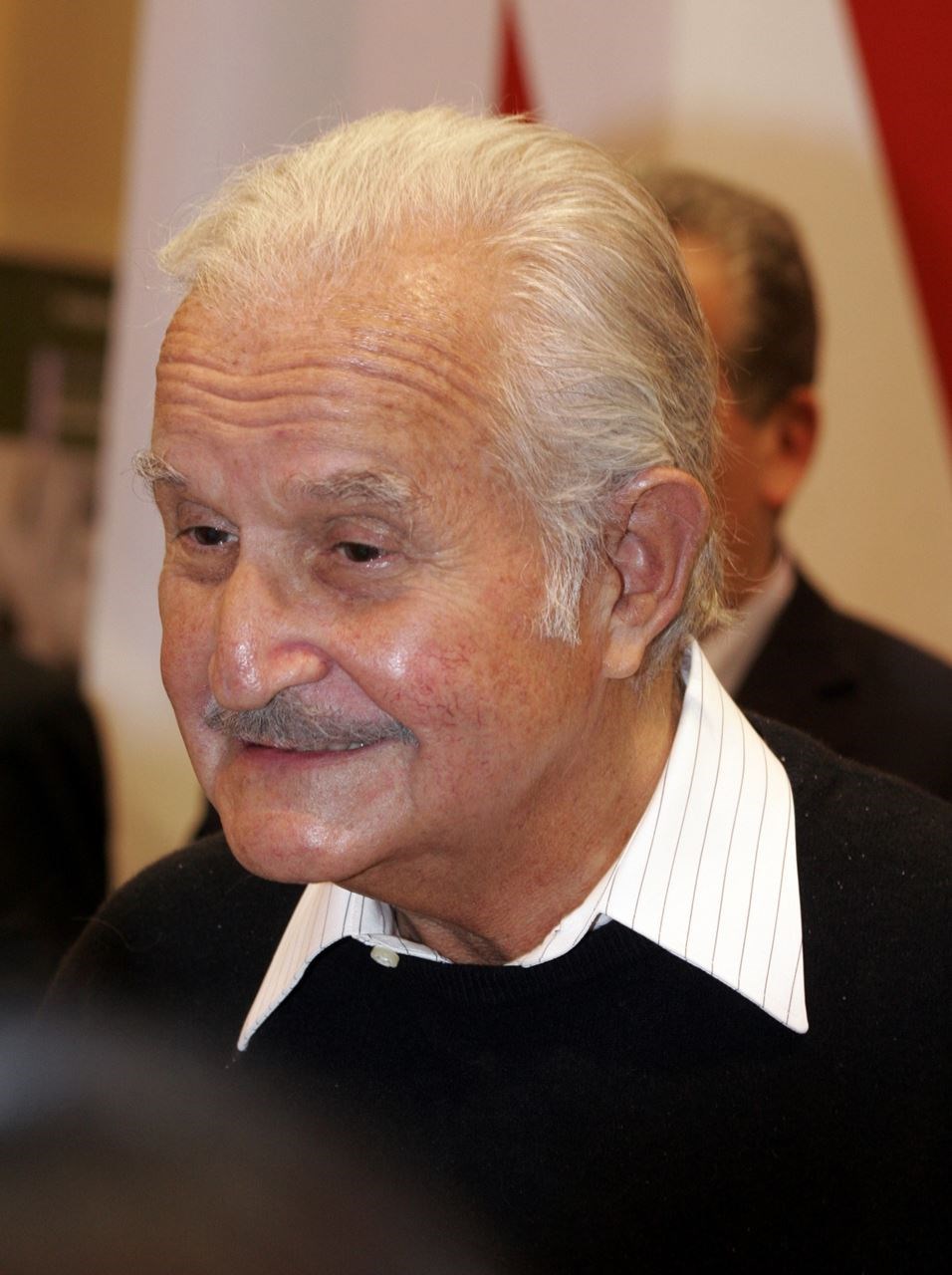 Carlos FuentesAbderrahman Bouirabdane, CC BY-SA 2.0, via Wikimedia Commons
Within the pages of "The Death of Artemio Cruz" is encapsulated both the experience and history of Mexico, as well as all of Latin America. It is a story about a man who is in his final hours of living. The story is told through the memory of Cruz's life, but at the same time, it is the story of Mexico and its rich and complicated history. Fuentes' ability to capture the essence of not just Latin America, but of the human spirit, is what makes him one of the most beloved authors ever.
Fuentes was born in Panama City, on November 11th, 1928 to Mexican diplomats. Fuentes attended school in Washington D.C. and traveled all around the world at a very young age. He was fluent in English as well; this ability allowed him to break into the American market. Fuentes went to university in Mexico City to study law. Following his tenure in Mexico, he went to study at the Institute of Advanced Studies located in Geneva, Switzerland.
Fuentes began writing at the age of twelve when he lived in Chile. His grandmother had a significant influence on his early writing aspiration. The stories she told him as a child acted as a basis for many of his early novels. Fuentes told his father about his dream early on. While his father was supportive, he still encouraged him to pursue a law career whilst writing on the side. He did, in fact, get his degree in law and went on to become a Mexican diplomat, following in his father's footsteps. He traveled all over Europe and Latin America. During the sixties, he traveled to communist countries like the Soviet Union and Cuba.
Fuentes considered himself a Marxist (as many Latin authors did at the time), but above that, a human. He did initially support Fidel Castro, but after Castro became too imposing and authoritative, he switched his alliance. He was also very critical of the Bush Administration on their brutal treatment of the Native American population.
Fuentes' first novel, "Where the Air is Clear," published in 1958, was his grand introduction into the literary world. The novel was a critical and blunt look at Mexico after the revolution of the 1910s. From there onward he would publish "The Good Conscience" in 1959, "The Death of Artemio Cruz" in 1962, and "The Change of Skin" in 1978. These four novels would solidify Fuentes' spot as one of the great Latin writers of the century, alongside Gabriel Garcia Marquez and Mario Llosa Vargas.
His most ambitious project came in 1978 with the novel Terra Nostro. It was a critical point in which Fuentes tried to distinguish himself. It was a mammoth effort - a feat that writers like Roberto Bolano in "2666," Marcel Proust in "The Search for Lost Time," and James Joyce in "Finnegans Wake" have only replicated. It is a novel that transcends genres, exhibits an author's encyclopedic knowledge, and tries to capture the essence and makings of humanity. Though these works are not widely acclaimed nor considered the author's masterpiece, what is acknowledged is the attempt, which many authors are daunted by. And in 1988, Fuentes was awarded Spain's most prestigious award, The Cervantes Prize. It is highest honor in the Spanish-language literature world.

Fuentes was an outspoken figure. He rarely shied away from speaking on things that he deemed wrong and inhumane. When he was an ally of the Communist Revolution, he was ridiculed and denied permission to enter the United States. Although a passionate activist and high-ranking diplomat, he believed the best medium to deliver his message was through his novels—all of which have a strong undertone of his ideology and political beliefs.
Fuentes died on May 15, 2012. Aside from his dazzling novels, he also wrote several playwrights and even an opera. His books remain an integral part of Latin America's literature catalog.
Page created on 11/6/2020 2:05:47 AM
Last edited 11/12/2020 5:26:26 AM