Cathy Freeman
by
Alex from Forster, New South Wales, Australia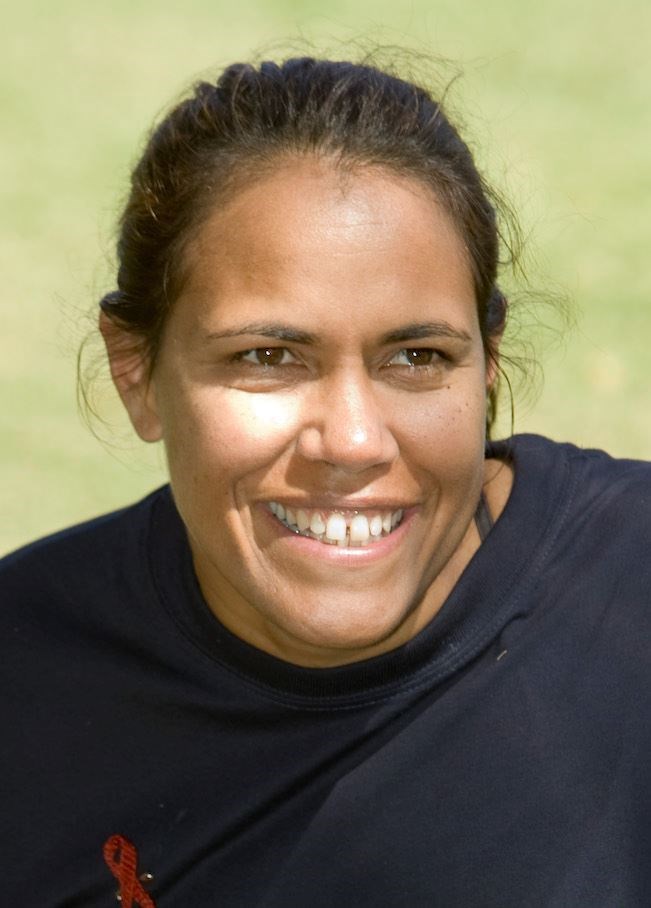 Cathy FreemanJason Pini/AusAID [CC BY 2.0], via Wikimedia Commons
Cathy Freeman was born in Mackay, Queensland. She won her first gold medal at a school athletics carnival when she was just 8 years old. Bruce Baber, Cathy's stepfather, coached her until 1989. Cathy was poor and, like most Aboriginal Australians, suffered discrimination from white Australians. After winning a race, Cathy had to watch as the white girl she had beaten received a trophy. Cathy's parents had to work hard to raise the money for her to compete in competitions at Sydney, Canberra and Melbourne. That all changed in late 1989 when Cathy won a scholarship to Kooralbyn International School, where she received professional coaching.
My Hero is Cathy Freeman. I consider her a hero since she has overcome many obstacles to be recognised as the best of the best. She has overcome discrimination and racial issues, and she has always been proud of her aboriginal heritage. Cathy Freeman inspired me to become an athlete. Her skill and determination to become the best is truly outstanding. Cathy proved that black or white people can both achieve their goals, and everyone should be treated with respect. That is why she is my hero.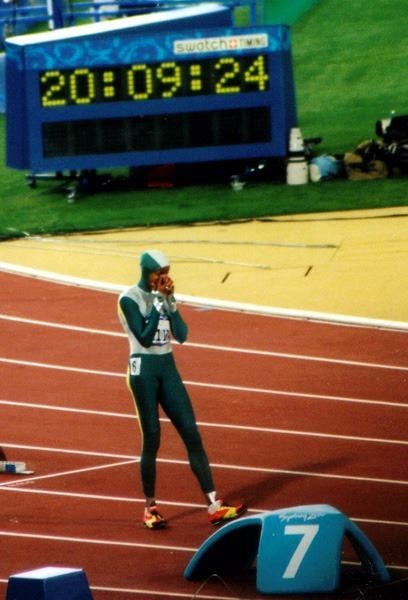 Cathy FreemanIan @ ThePaperboy.com / CC BY-SA (https://creativecommons.org/licenses/by-sa/2.0)
Sometimes the word HERO is misunderstood; it is generally used for someone who has fought for their country or someone who is remarkably tough and brave. Cathy embodies these two definitions. As well as being remarkably brave and mentally tough, she is a level-headed, determined, skilled, and inspiring athlete. This is what makes her a hero. She doesn't let people put her down, she is willing to stand up for herself and others and has overcome racist issues. Cathy is a modern-day hero and is respected by many people from around the world. She has inspired thousands to follow their dreams, and she has helped other Aborigines overcome discrimination.
Imagine this: You walk out onto the tartan track, you see millions of people jumping out of their seat for you. This is where the adrenalin kicks in... You know this is the moment you have been waiting for, the moment you can show the world that you can be the best. You set up your starting blocks and before you know it, you're off and running; you're trying your hardest, you are focused, nothing can put you off task, you're coming around the final bend, you're on the home straight.... This is where you give it your all. You know you're in front but they're catching up! For that split second you remember how much effort you have put in, then you get your final burst of energy. You've done it! You've won! The crowd is going ballistic and on that final victory lap you feel invincible. I'm sure this is how Cathy Freeman felt.
Page created on 7/24/2013 11:35:39 AM
Last edited 2/15/2022 6:31:38 PM
The beliefs, viewpoints and opinions expressed in this hero submission on the website are those of the author and do not necessarily reflect the beliefs, viewpoints and opinions of The MY HERO Project and its staff.