by
Deborah Stern

from

Los Angeles, California in United States

"Jane Eyre" is one of the greatest and most influential novels in the female literary tradition. ~Critic Sandra Gilbert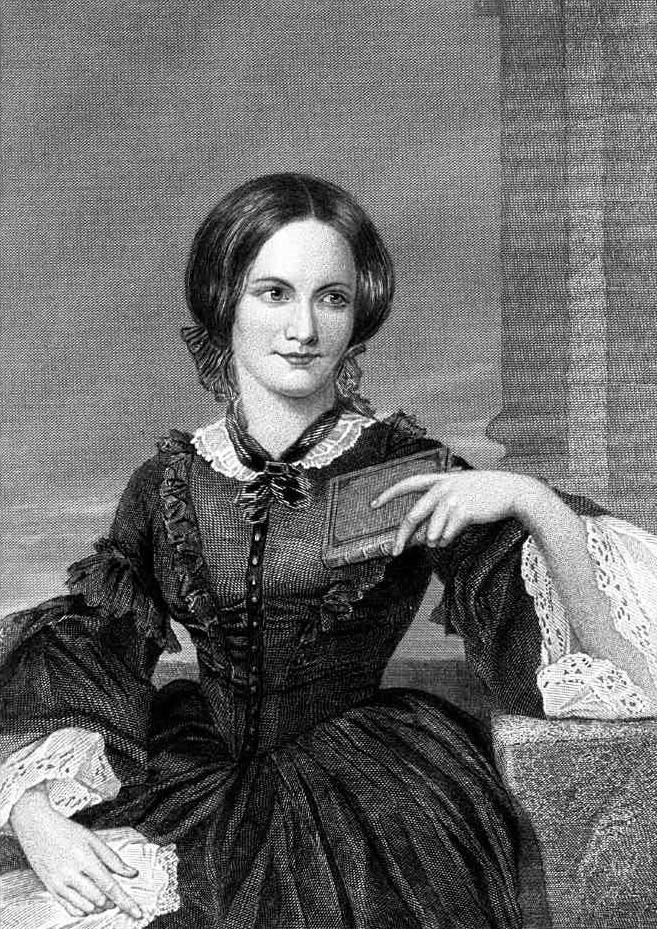 Charlotte BrontePainted by Evert A. Duyckinick, based on a drawing by George Richmond / Public domainCharlotte Bronte was born in 1816 in Thorton, Yorkshire, England. Her mother died of cancer in 1821. Her husband, Patrick, was left to raise their six children: daughters Maria, Elizabeth, Charlotte, Emily, and Anne, and son Branwell. Charlotte helped raise her brother and sisters at home until 1824, when their widowed father, Patrick, sent his daughters to a boarding school run by the clergy, called The Clergy Daughters School. Conditions in he school were terrible. The living quarters were cold and the food was scarce. The girls lived according to a rigid schedule of studies and prayer from five in the morning until eight at night. In 1824, while at the school, Maria and Elizabeth died of tuberculosis. Charlotte always believed that the poor conditions at the school were directly responsible for their deaths. Their father removed Anne, Charlotte, and Emily from this school and, in 1831, enrolled them at the Roehead School, where Charlotte was happy and made lifelong friends. In 1841, Charlotte left the school to become governess for the White family. She left the post nine months later. In 1842, Charlotte and Emily were sent to a boarding school in Brussels where Charlotte eventually became a teacher. She left this school because she was homesick. Upon returning home in 1846, Charlotte, Emily, Anne wrote a collection of poetry under the male pseudonyms of Ellis, Currer, and Acton Bell. Some years later, after her true identity became known, Charlotte explained that "…we did not like to reveal ourselves as women because our mode of thinking and writing was not what is called feminine. We had the impression that authoresses were liable to be looked upon with prejudice…"
Both Emily and Charlotte continued writing and sent both poetry and prose to publishers. In 1847, under the name of Currer Bell, Bronte published "Jane Eyre" to great critical and popular acclaim. In the same year, Emily published "Wuthering Heights." "Jane Eyre" became a bestseller and was greatly controversial because of its direct and forthrightly feminist heroine. "…'Jane Eyre'... wrote Elizabeth Rigby in 1846 … is throughout the personification of an unregenerate and undisciplined spirit." In quick succession, Bronte published "Shirley" in 1849 and Villette in 1853. It was in 1848, that Charlotte revealed her true name. In 1854, after some hesitation, Charlotte married a member of the clergy, Arthur Bell Nichols. In 1855, she became pregnant, and after a very difficult first trimester, Charlotte came down with pneumonia and died (with her unborn baby) in 1855. She was thirty-eight years old.
The nineteenth century views of women were direct outcomes of the female archetypes that begin as early as the women in Greek mythology and continue even through the twenty first century. Women writers had always responded to these limited views of what women could achieve with a mixture of anger and irony. A woman poet of the 19th century wrote:
"They tell us we mistake our sex and way; Good breeding, fashion, dancing, dressing, play / Are the accomplishments we should desire: / To write or read or think or to inquire / Would cloud our beauty, and exhaust our time, / And interrupt the conquests of our prime; / Whilst the dull manage of a servile house / Is held by some, our utmost art and use."
Charlotte Bronte writes her novel in a reaction to the rigid roles set up for women in the nineteenth century and creates a nineteenth century feminist heroine. Charlotte Bronte published "Jane Eyre" to both critical and popular acclaim. However, the novel was also viewed as a revolutionary work of fiction that outraged nineteenth century critics, both male and female. Bronte's heroine is a remarkable portrayal of a complex, independent, thinking woman who refuses to bend to the accepted roles for women in the nineteenth century.
Page created on 3/27/2020 10:55:22 PM
Last edited 3/28/2020 8:06:10 AM