Chizuko Ueno
by
Yuqi Zhang

from

Los Angeles, California in United States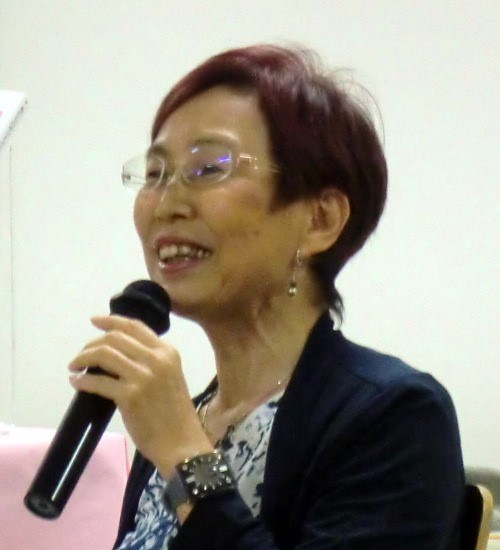 Photo of Chizuko UenoBy Whym - Own work, CC BY-SA 3.0, https://commons.wikimedia.org/w/index.php?curid=33274461
The first feminist book I read was Chizuko Ueno's Misogyny. Misogyny is a realistic analysis of various social phenomena in contemporary Japan with feminism.

After reading it in one breath, I feel that the cases analyzed in this book represent Japan and all male and female relationships under patriarchy. Although the case occurred in Japan in the last century, such things can still be seen today and can be seen everywhere. This book suddenly dawned on me about the gender inequality in my life. The unequal events I have seen and experienced are the systematic oppression of women by patriarchy.
Her points enlightened me and explained why I sometimes have the idea of hostility and jealousy towards beautiful girls. Chizuko Ueno points out that misogyny includes "men hate women" and "women's self-loathing."
The author describes this tells us that it is a problem in the world and that we cannot ignore it. The book mentions a lot of questions that I haven't reflected on so far: for example, Ueno mentioned a phenomenon that I had never thought about before reading this book. When we try to educate men about sexual assault, we ask, what would you feel if your wife and daughter encounter sexual assault in the future? However, such a question is sexism. Ueno believed that this question presupposes that women are the property of men, and the man is angry because his property has been infringed. Why don't we ask men how they will react if they encounter sexual harassment?

Her book teaches me that we must reflect on our daily life, and feminism teaches us how to live with dignity and equality in a patriarchal society.
Page created on 1/27/2022 8:03:21 PM
Last edited 1/28/2022 5:38:13 PM
The beliefs, viewpoints and opinions expressed in this hero submission on the website are those of the author and do not necessarily reflect the beliefs, viewpoints and opinions of The MY HERO Project and its staff.