Ellen Church
by
Charlotte from Fredericksburg
"It was the beginning of the Depression, and a job was a job. Flying was a new thing. People would line up to see us come in," said Margaret Arnott, one of the eight original sky girls.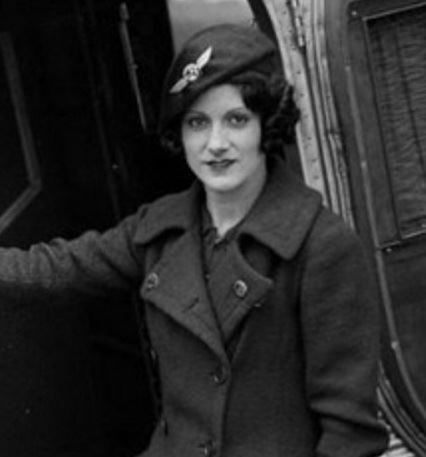 Ellen Church c. 1930Unknown author / Public domain via WikimediaA hero is someone you admire, someone with many accomplishments, someone ambitious. Ellen Church fulfills all of these qualities. A hero should be someone strong who strives to achieve their goals. Ellen Church persevered and ended up creating job opportunities for many people. By starting "sky girls," now known as flight attendants, Ellen Church changed the world, giving the public a new calm when flying.
In 1930 Ellen Church began "sky girls" to promote air travel, and, in the process, helped young girls earn much needed pay. "It was the beginning of the Depression, and a job was a job. Flying was a new thing. People would line up to see us come in," said Margaret Arnott, 83, one of the original eight flight attendants. With the help of Boeing Air Transport's (BAT) Stephen Stimpson, this idea became the new reality and trend of all airlines. However when Ellen Church first approached Stephen Stimpson, being a "sky girl" wasn't exactly what she had in mind. "Church actually wanted to become a pilot," said Claudia Oakes, curator of aeronautics at the Smithsonian Institution's National Air and Space Museum in Washington.
Church did not become discouraged by being rejected, and immediately proposed her idea of starting to place nurses on planes to ease the public's fear of flying. Stephen Stimpson agreed to this and decided to give "sky girls" a three-month trial run. On May 15, 1930, Ellen Church and seven other registered nurses boarded the first flight ever to have flight attendants. The plane traveled from San Francisco to Chicago in 20 hours, stopping in 13 airports to collect more passengers and re-fuel. The sky girls were a hit. Within the next few years almost every airline followed BAT's lead and introduced their passengers to flight attendants. Although it may seem to have been glamorous being able to travel all the time, it was not an easy job at all. It required dedication and attention to detail to make sure that their passengers were as comfortable and safe as possible. They not only assisted passengers, but they also hauled luggage on board, screwed down loose seats, fueled the planes, and helped pilots to push planes into hangers.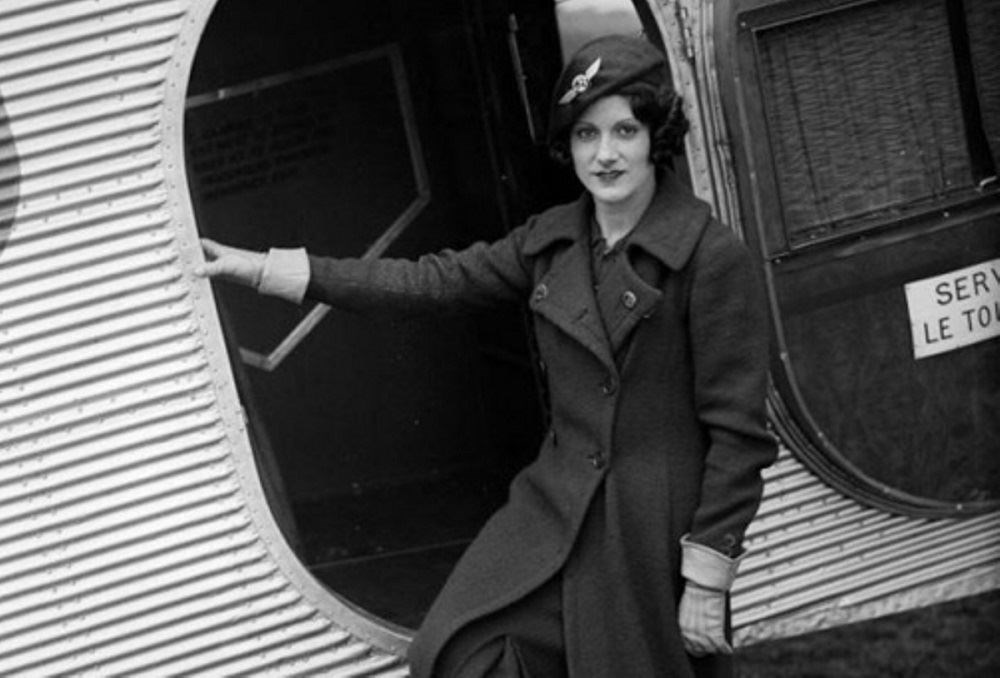 Ellen Church c. 1930Unknown author / Public domain via WikimediaAt this time flight attendants were required to retire by age 31, however, this is not why Ellen Church stopped just after 18 months. She was grounded from an auto accident. During this time she completed her bachelor's degree from the University of Minnesota and resumed her nursing career. In 1936 she became the supervisor of pediatrics at Milwaukee County Hospital. She left her job in 1942 to become a captain in the Army Nurse Corps, Air Evacuation Service for WWII. Ellen Church was eager to serve her country and thus earned an Air Medal for her wartime heroics in North Africa, Sicily, England, and France. She resumed her nursing career after the war, becoming nursing director at Terre Haute Union Hospital, and went on to be a hospital administrator. She finally married in 1964 to a man named Leonard B. Marshall. After many years as a nurse, she retired from nursing and took up the hobby of horseback riding. Just a year after her wedding, though, she was killed in a horseback riding accident.
Ellen Church's legacy lives on in the daily lives of millions of people in our country. She is a hero to me because she always worked hard. She persevered through the let down of not being able to become a pilot for BAT. She didn't let that get her down, and went on to create much needed job opportunities for many young women in the field of flight. She even achieved her goal of becoming a pilot later on in her life when she was a captain in the Army Nurse Corps. Ellen Church was always ambitious and willing to help others through nursing. She was a strong woman who never became discouraged, and this is why Ellen Church is my hero.
Page created on 7/3/2004 12:00:00 AM
Last edited 9/14/2020 7:28:16 PM
The beliefs, viewpoints and opinions expressed in this hero submission on the website are those of the author and do not necessarily reflect the beliefs, viewpoints and opinions of The MY HERO Project and its staff.