Contact: Jeanne Meyers FOR IMMEDIATE RELEASE
[email protected]
1278 Glenneyre, #286
Laguna Beach, CA 92651
949.376.5964

2011 MY HERO Media Award presented to CNN Heroes

Los Angeles, CA - 1/25/12- The MY HERO Project is pleased to announce the winner of the 2011 MY HERO Media Award, CNN Heroes. The MY HERO Media Award is presented annually to an individual or group using media and technology to effect positive change.
CNN Heroes chronicles the efforts of everyday people who change the world for the better, fully embodying MY HERO's mission to highlight unsung heroes around the world.
An excellent example of the program's outstanding coverage is its Hero of the Year for 2011, Robin Lim. Ms. Lim the founder of Bumi Sehat, a non-profit, village-based organization that runs community health centers in Bali and Aceh, Indonesia. The organization provides health care for children and adults, as well as midwifery services to ensure healthy births. Its staff welcomes approximately 600 new babies into the world each year and also sponsors scholarships and apprenticeships in midwifery.
Years ago, Robin Lim lost her sister and her niece to complications in the birth process. As a result of this tragedy she decided to change her life and trained to become a health care professional specializing in pre-natal care and delivery. She has made it her mission to bring quality health care to mothers and children who need it most. When accepting her award, Lim stressed the need for continued support of midwives and health care providers who work to make the birth process safe for all women, regardless of socioeconomic status. "Every mother counts," she said. "Health care is a human right."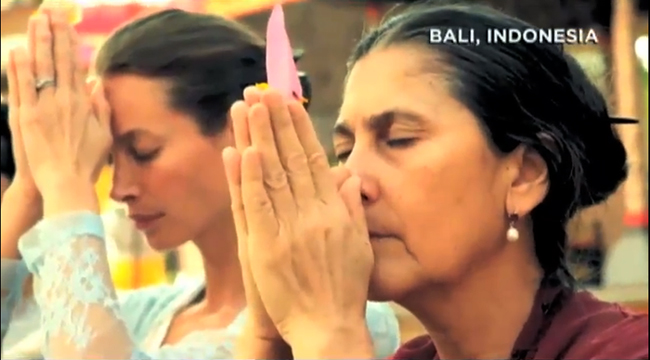 The segment on Robin Lim was produced by CNN Senior Executive Producer Kelly Flynn. The Producer/Director was Luke Wiles and the Editor was Mike Denny. Through the CNN Heroes initiative, Ms. Flynn and her colleagues have put a spotlight on the important work of a wide variety of heroes. Whether it is a chef who provides free pasta dinners to poor children or a non-profit director who recycles partially-used hotel soap for third-world citizens, the CNN Heroes program celebrates and rewards people from all walks of life who are making a difference. The MY HERO International Film Festival is proud to honor the producers of CNN HEROES and Robin Lim with The 2011 MY HERO Media Award.
The Festival is a production of The MY HERO Project is a non-profit organization dedicated to using media and technology to honor everyday heroes and to celebrate the best of humanity. Through its multi-faceted website (www.myhero.com), workshops, mentorships and film festivals, MY HERO enables people to create, share and discover stories, art, audio and short films about those making a positive difference in the world.
MY HERO Media Award, visit http://myhero.com/mediaaward

For more information on CNN Heroes, visit
http://www.cnn.com/HEROES

The MY HERO Project accepts submissions of inspiring stories, art, and short films year-round.
For more information on ways to take part in this not for profit educational program visit
http://myhero.com.
Page created on 2/28/2012 12:00:00 AM
Last edited 7/7/2017 10:58:33 PM