by
Peyten Shilton

from

Cochrane, Alberta, Canada

''Never give up.'' -Connor Mcdavid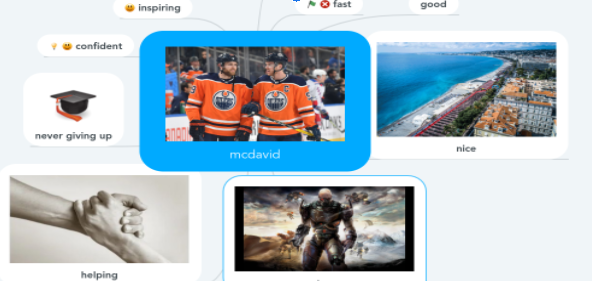 this is some of the stuff that connor is good for doingby peyten.shilton
I chose Connor McDavid because he kept pushing himself and now he is the best hockey player in the world. As a kid, Connor McDavid was made fun of by others because he was playing hockey all the time and didn't take much time to do kid things. He got called "The Weird Kid," but all of his work paid off. When he was young, he didn't want to spend his time watching television, but now look where he is, in the NHL!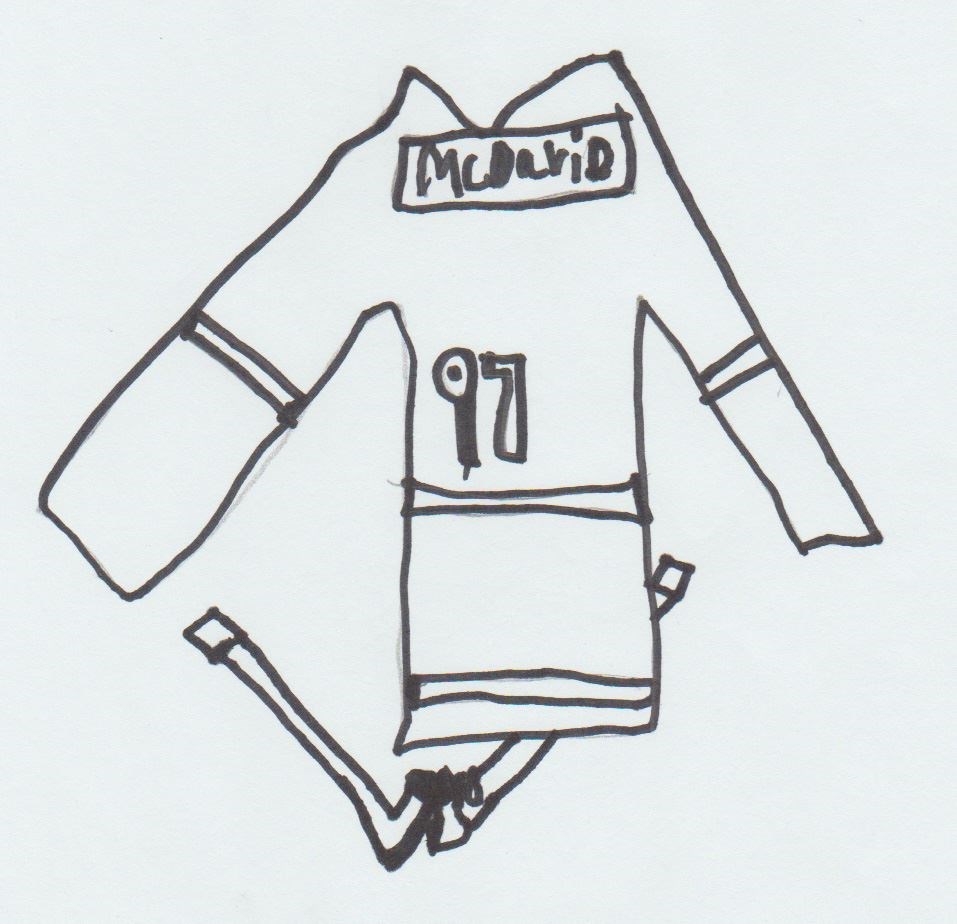 Connor McDavid Jerseyby Peyten
He has shown that if you work hard you can get where you want to be. It does not matter how old you are, what is important is how much you work you put in the effort and you will get there. He will make it to the Hockey Hall of Fame. Some people don't like him. It is just they just do not like him stealing the show. He just wants to play hockey is all. Connor was born on January 13th, 1997. He was the first overall NHL draft pick of the 2015 NHL draft. He was the youngest captain in the NHL. He is considered the best hockey player in the world. He is also the fastest player. Connor has played hockey in the NHL for six seasons. Connor was on the cover of the NHL 18 and funny NHL videos. He also helps kids for fun razer. Connor has a girlfriend. He was helped a lot by his family. His parents supported him to become the best he could be. His father, Brian McDavid, encouraged him a lot.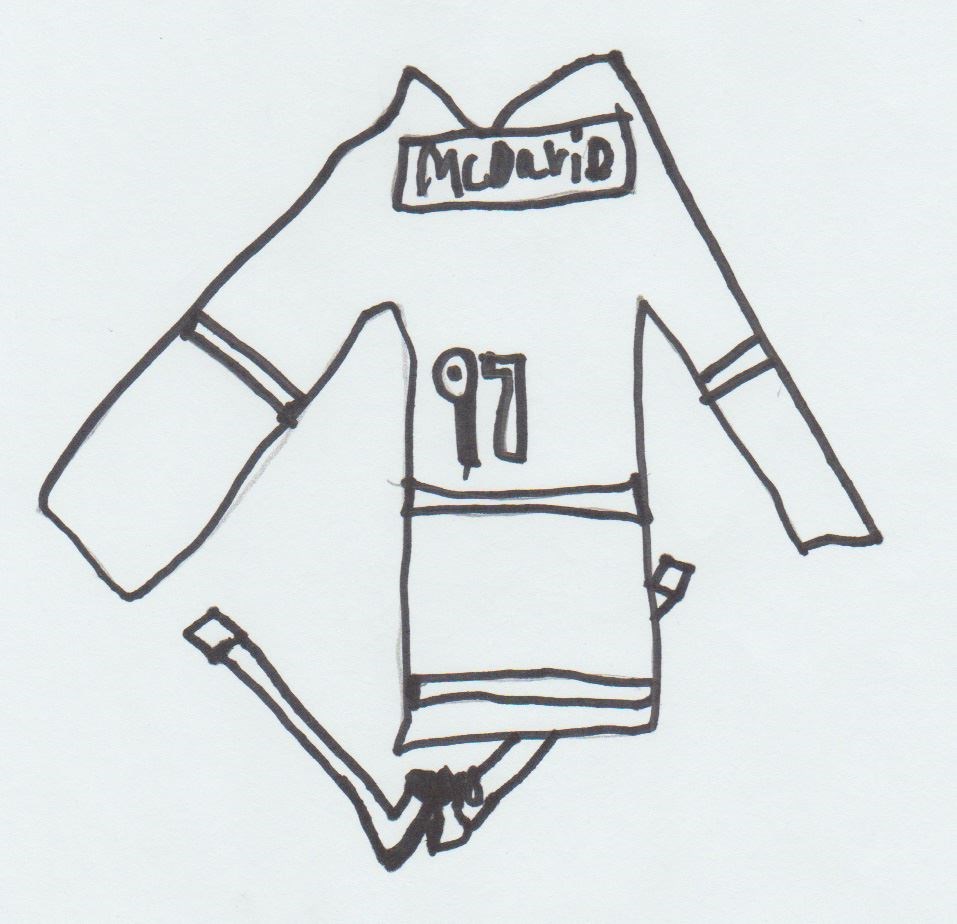 Number 97 Connor McDavidby Peyten
Connor McDavid is my favorite player. He is fast and nice and tough, that is what you have to do to be in the NHL. You just have to get better every day and have fun and you have to get serious sometimes.
Fun Fact: Connor was one of the first players to score 80 goals in a season as a rockie. Connor was born in Ontario.
And Connor likes to shoot pucks on his mom and dad and brother.
Hockey over and over and they did. Connor's favourite player is Sidney Crosby when he was young.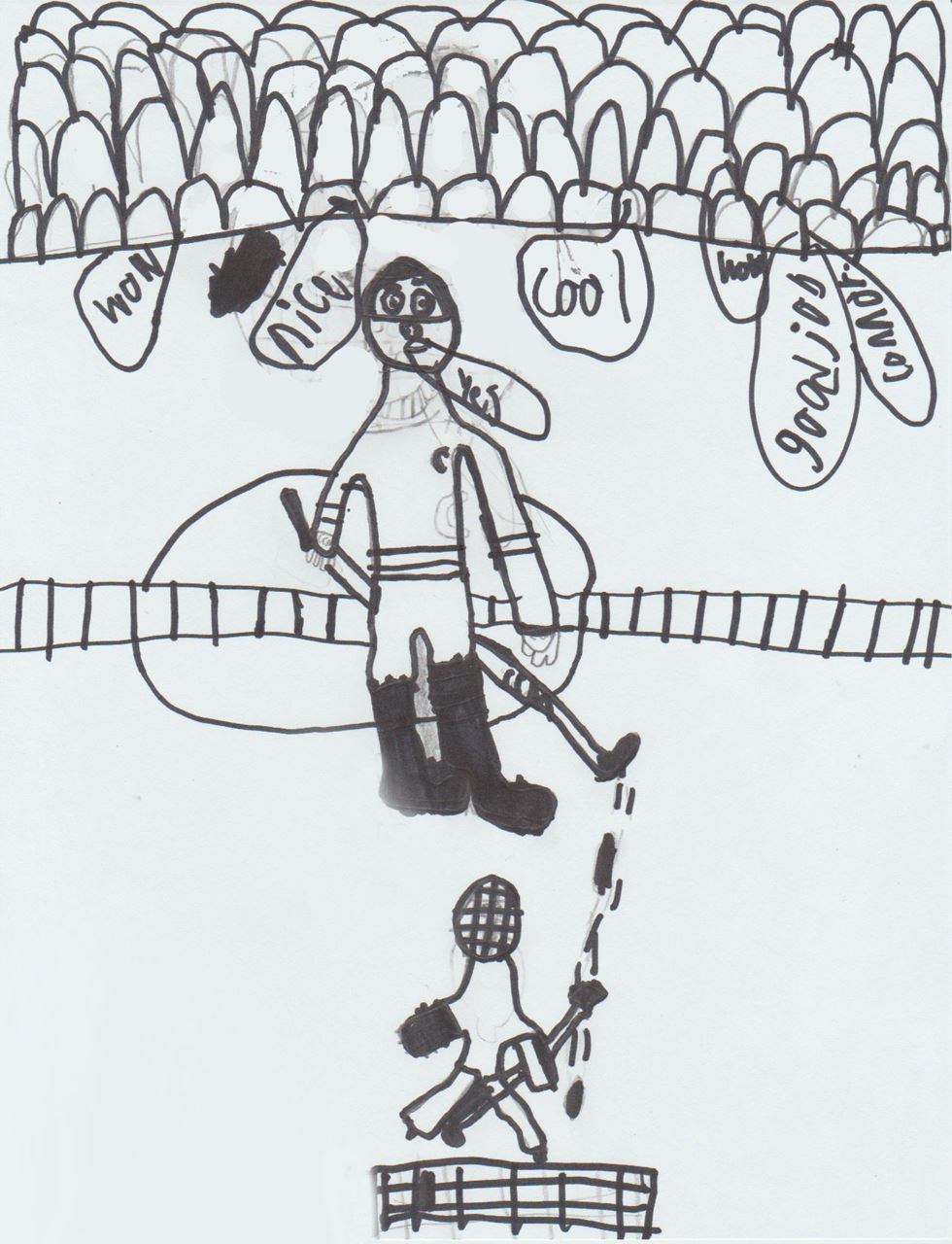 Connor McDavid scoring a goal.by Peyten
Connor's number for the Otters is retired, so no one else is allowed to wear it. And Connor was not inspired, he found the game on his own, and ever since he loves the game, true love of the game. Connor McDavid is strong because when he is knocked down he gets back up.
Connor McDavid is inspiring because he never gives up
Connor McDavid is a giving person because he raises money for kids.
If I would to meet Connor:
1. I would ask what is it like to be wearing the c.
2. What is it like to be the 1 overall pike for the 2015 draft.
3. How is it to be the young player to wear the c.
I might like Connor but if I had a choice to be his kid I would be his kid.
If I could tell Connor to read the book I would say tell your friends.
And I am happy I got this book. Thank you for reading my website. The other is Lorna Schultz Nicholson.
Page created on 5/28/2021 3:22:08 PM
Last edited 5/28/2021 10:42:40 PM