Why did I choose Cristiano Ronaldo?
I chose him as my hero since he is my inspiration from what I like the most, soccer. Thanks to him I feel that I can reach and grow a lot in sports
Cristiano is the best in the world and the best in history, for me.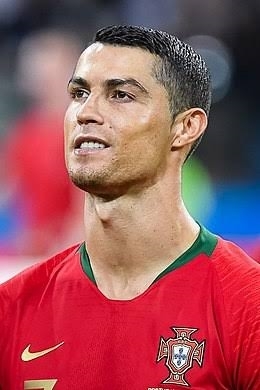 CR7Roni
Now, who is Cristiano Ronaldo?
Cristiano Ronaldo is from the Portugal, he is actually 37 years old, is an example to follow, before playing soccer, he was poor, he had a difficult life since he did not have many resources, Cristiano unfortunately lost his father due to alcohol problems, He had nothing but football, since his father was the motivation he had Cris, had to leave the family at the age of 12 because of football, it was difficult for him and he always cried and was sad. His father's name was José Dinis Aveiro and his father was María Dolores dos Santos Aveiro.
Cristiano Ronaldo made his debut with Sporting Lisbon in the 2002/03 season, in which he made 31 appearances in all competitions.
For the 2003-04 season, none other than Sir Alex Ferguson gave Ronaldo the Manchester United number 7, the one left free by David Beckham. In this way, Ronaldo debuted in August 2003. In June 2009, Manchester United sold Cristiano Ronaldo for more than 90 million euros over to Real Madrid,
Cristiano Ronaldo, despite his age, has played soccer very well, and I think that he will always be that way. He
says that he will retire in a few years, and without a doubt he will be remembered for a long time in the history of football.
Finally, Cristiano Ronaldo is my inspiration, since I was a child I have seen videos on Youtube of Cristiano Ronaldo, skills, goals, matches, is very important in my love for soccer.
Name:Ronaldo Antonio Alarcón
Level:B1
Name of school: CRAFTS ENGLISH WORKSHOP Y CERTIFICATION
Teacher: Teacher Gillermo O Lajud
References or url: wikipedia,fútbolreal,sportcenter.
Page created on 4/22/2022 3:31:08 PM
Last edited 4/25/2022 5:53:12 PM