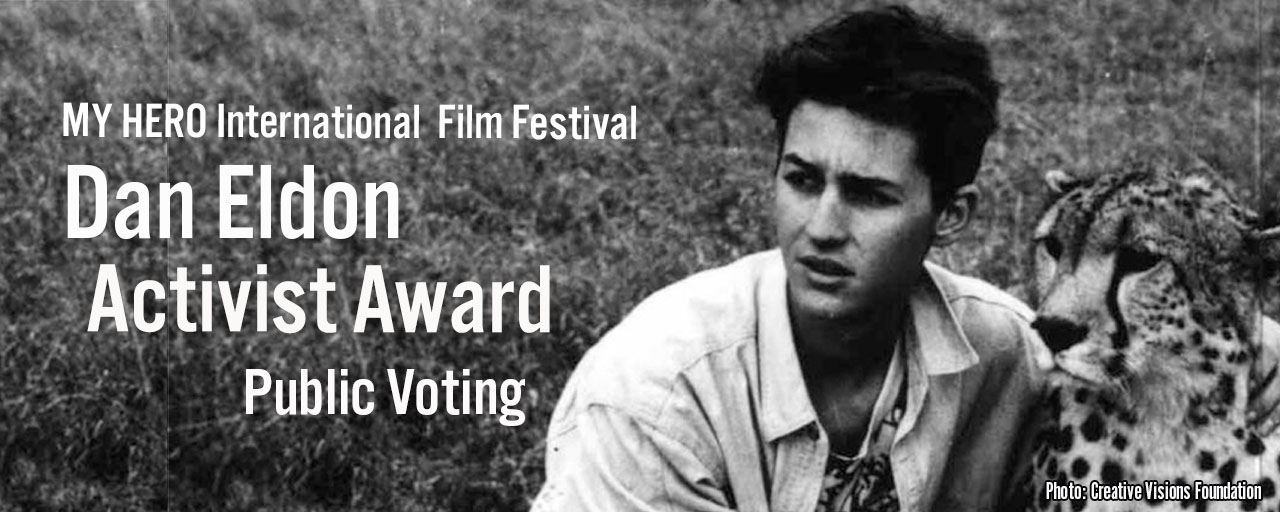 DAN ELDON ACTIVST AWARDMY HERO
CONTACT: Wendy Milette FOR IMMEDIATE RELEASE
Media Arts Director
The MY HERO Project
[email protected]
949-376-5963
HELP CHOOSE THE WINNER OF THE DAN ELDON ACTIVST AWARD IN THE MY HERO INTERNATIONAL FILM FESTIVAL
NOVEMBER 14 2020 - LAGUNA BEACH, CA - Cast your votes and declare your favorites for the Dan Eldon Activist Award in the 2020 MY HERO International Film Festival. Public Voting is online and open to the public until November 30th! To participate, watch the six short films (total run time of 29-minutes) chosen as this year's finalists and vote for your favorite.
This is a great opportunity to start a conversation about what makes a hero and how to make a good short film. Then, check out our Media Arts Resources to help emerging filmmakers create their own short films.
This year's finalists include:
Taking Root — by Jonah Elias — was filmed in Vietnam by a student crew from Actuality Media. It features the work of Mr. Loi, a Danang, a farmer who studied chemical-free farming and tries to change the perception of clean farming in his local co-op. The switch would allow farmers to keep the environment clean, while providing fresh and healthy produce.
Mossville: When Great Trees Fall by Alexander — by John Glustrom — focuses on a centuries-old Black community in Louisiana that was uprooted by contamination from petrochemical plants. As the community struggles to accept the loss of their ancestral home, one man refuses to give up and fights to stop the plant's expansion.
Unsung Hero Song — by Kitty Richardson, Katie Graubart and Jessica Ordaz — shows Kitty Richardson, a student at the University of Leeds in the U.K., who is pursuing a degree in Music and Philosophy. Richardson wrote the song to honor unsung heroes as part of MY HERO's song contest.
No More Hunger, No More Waste ‑ by Angela Kim — reveals the people behind the Second Harvest Food Bank in Orange County. The group takes millions of pounds of leftover food from big grocery stores uses it to help food-insecure individuals.
Youth Misinformed by Abirami Subramanian — by Serena Griffin, Cambria Bartlett and Mercy Gilniy — is about the spread of misinformation through the education system and how it affects climate change and solutions. The film highlights a lack of connection to the earth and the way our current education system is not equipping the next generations with the tools they'll need to survive on this changing planet.
Pasta La Vista, Plastic Waste! — by Ben Caloza — shows plastic pollution as a plague on California beaches and how people in the city of Malibu came up with a creative solution — a straw made of pasta.
Check out the MY HERO PUBLIC VOTING - TEACHERS GUIDE, designed to create a learning experience that includes viewing, generating discussion and voting for a favorite film.
DAN ELDON ACTIVIST AWARD BALLOT
Learn more about the MY HERO Film Festival: myhero.com/filmfestival
Page created on 11/14/2020 7:17:09 AM
Last edited 11/14/2020 7:49:55 AM