by
Deborah Neff, MY HERO Staff writer

from

United States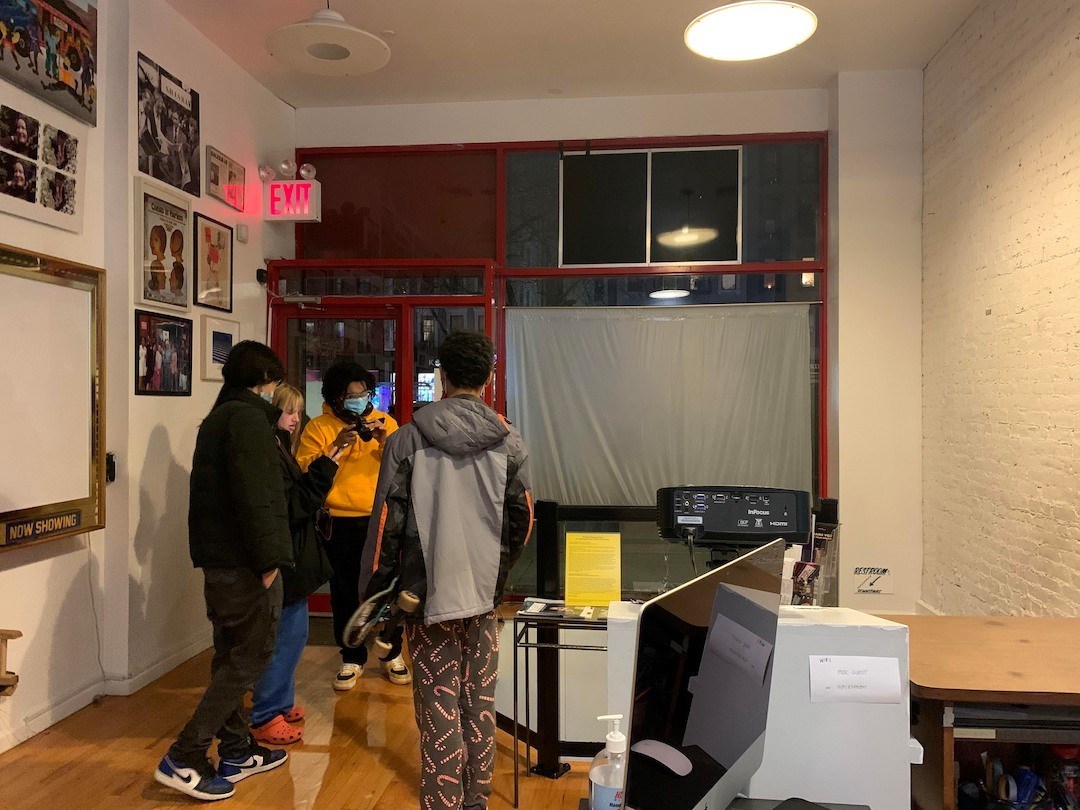 Basil Patterson, Avital Mintz, Sebastian Alexandre, Miranda Bauer Maysles School, with permission
Basil Patterson, Avital Mintz, Sebastian Alexandre, Miranda Bauer submitted a poignant film about the dangers of vaping that won 1st Place High School Documentary in MY HERO's 2021 Annual Film Festival.
MY HERO talked to Miranda and Basil about why they made the film. Miranda said, "I love to watch documentaries and get information across to people and change ideas."
Basil said that different issues were there for him, but especially the pandemic—there was sense of hopelessness in the world and he wanted to make a difference. "Film is a creative medium to shed light on things like vaping and how the tobacco industry targets kids. I felt the story should be told," he said.
Dangers of Vaping is about the outrageous practice of marketing the idea that vaping is safe to children in schools. The students made the film as part of their work at Maysles Teen Producers Academy (TPA), an award-winning, after school and summer intensive film program in Harlem where students make short documentaries about subjects important to them.
Working together remotely and in person, the four students learned how to use camera, audio equipment, lights, and editing software. The Teen Producers Academy covers the process from concept to shooting: shot lists, story-boards, shooting scripts, visual composition, directing and editing. With the assistance of Avital's mother, who was part of Parents Against Vaping, the students made connections to resources and people to interview. They shot the film with equipment from Maysles and split the editing between them.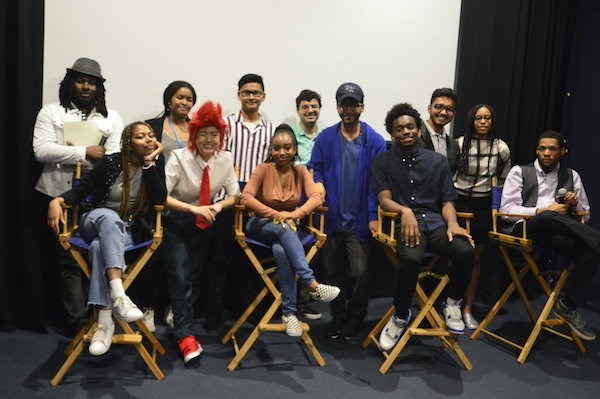 Maysles Teen Producers Academy (TPA) in Harlem NYMaysles School, with permission
When we asked Basil and Miranda what they can recommend to other students making short documentary films, they said:
It helped having people with connections, such as parents.
Make sure you do what you're interested in, the connections will follow.
Never be discouraged to do a topic you want to do.
Never be discouraged to not do something you can do.
You can find brilliant pictures from anything big or small.
There's no limit to ideas you can have in film.
The students are passionate about the topic: "This is a big deal. I couldn't see the younger kids vaping…They thought it was safer."
In closing, Miranda said: "Thanks for the opportunity. I really had a great time making this film."
"Oh, and I couldn't have done it without my teachers at Maysles."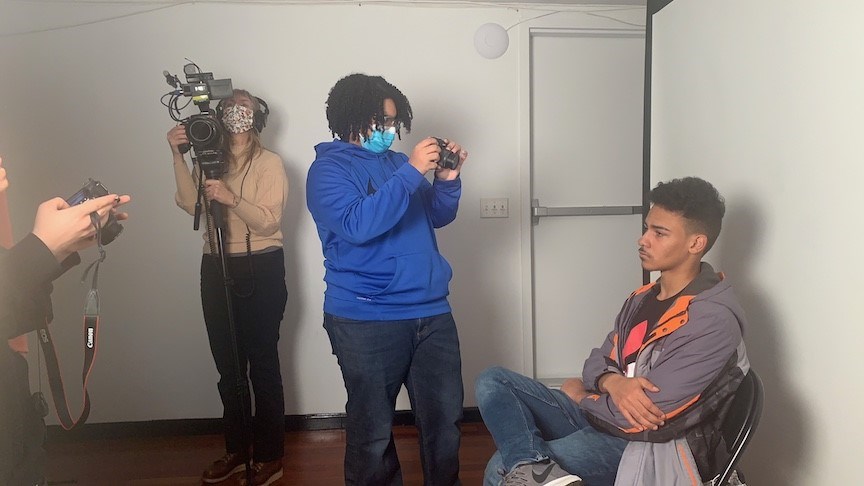 Shooting Dangers of VapingMaysles School, with permission
https://myhero.com/dangers-of-vaping
https://www.maysles.org/teen-producers-academy
MY HERO International Film Festival:
To view the 2021 award winning films, go to /Winners
For more details about MY HERO's International Film Festival, please visit myhero.com/FilmFestival
Page created on 12/22/2021 12:00:09 AM
Last edited 1/24/2023 5:56:45 PM