"As a footballer you always want to test yourself against the best"-David Beckham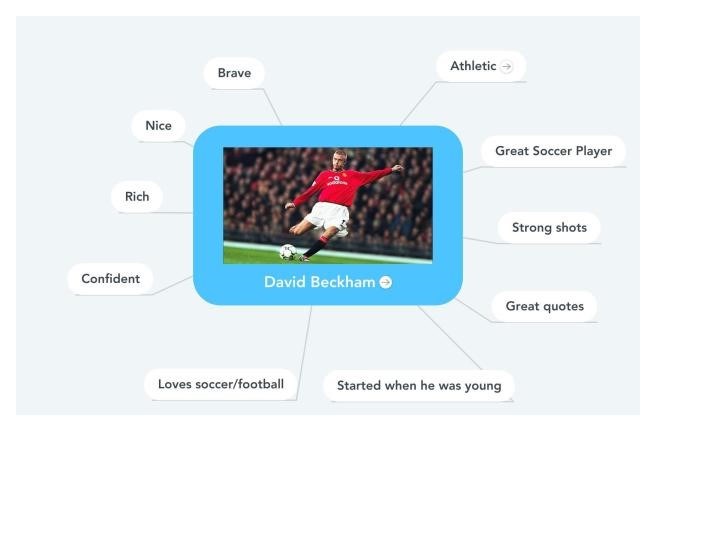 WebMax
I chose David Beckham because I think he is one of the best soccer players ever; I love soccer and it's fun to play. I train twice a week and play a game on a Saturday. Many of my friends play soccer and I enjoy playing with them, we have even created our own soccer club at school. The book I used for research about David Beckham is a biography. It was really helpful. The book is called "David Beckham", it is 33 pages long, written by Jeff Savage in 2008, and covers David's career from 1996 when he played for Manchester United, to 2007 when he joined Los Angeles Galaxy. Jeff Savage is a sportswriter who has written over 170 books and received lots of awards for his work.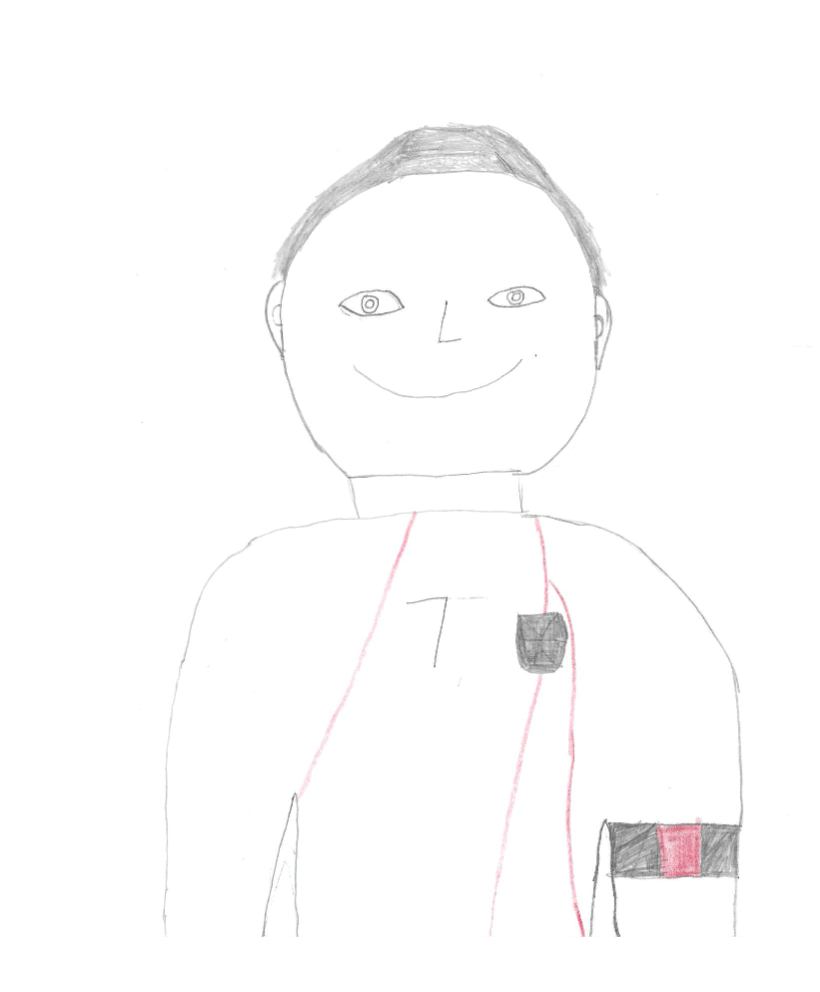 David Beckham Portraitby MaxDavid Beckham was born in London, United Kingdom, on May 2, 1975, and grew up in Leytonstone. David's parents are Ted and Sandra, and he has two sisters, Lynne and Joanne. David went to Chingford Foundation School and always enjoyed sports like basketball, rugby, and long-distance running, but soccer was his favourite. When asked what he wanted to be when he grew up, he always said he wanted to be a footballer. When David was growing up, he won a soccer skills tournament, and his prize was a trip to a soccer camp. His idol when he was young was Manchester United midfielder, Bryan Robson. David worked hard on his soccer skills and joined Manchester United as a trainee when he was only 16. Then when he was 19, he was called up to play in the English Premier League (EPL). He stayed at Manchester United until 2003, winning the Premier League six times, the FA Cup twice, and the Champions League once. David has been married for over 20 years to Victoria, and they have four children.
After the 1998 World Cup, David had a tough time. During a game against Argentina, David got angry with another player and was sent off by the referee. England lost the game because they were one player short. The press and fans blamed David, his family received abusive phone calls, and he received death threats. David overcame this by working harder and helped to lead Manchester United to win the Premier League, FA Cup and European Cup, all in the same season.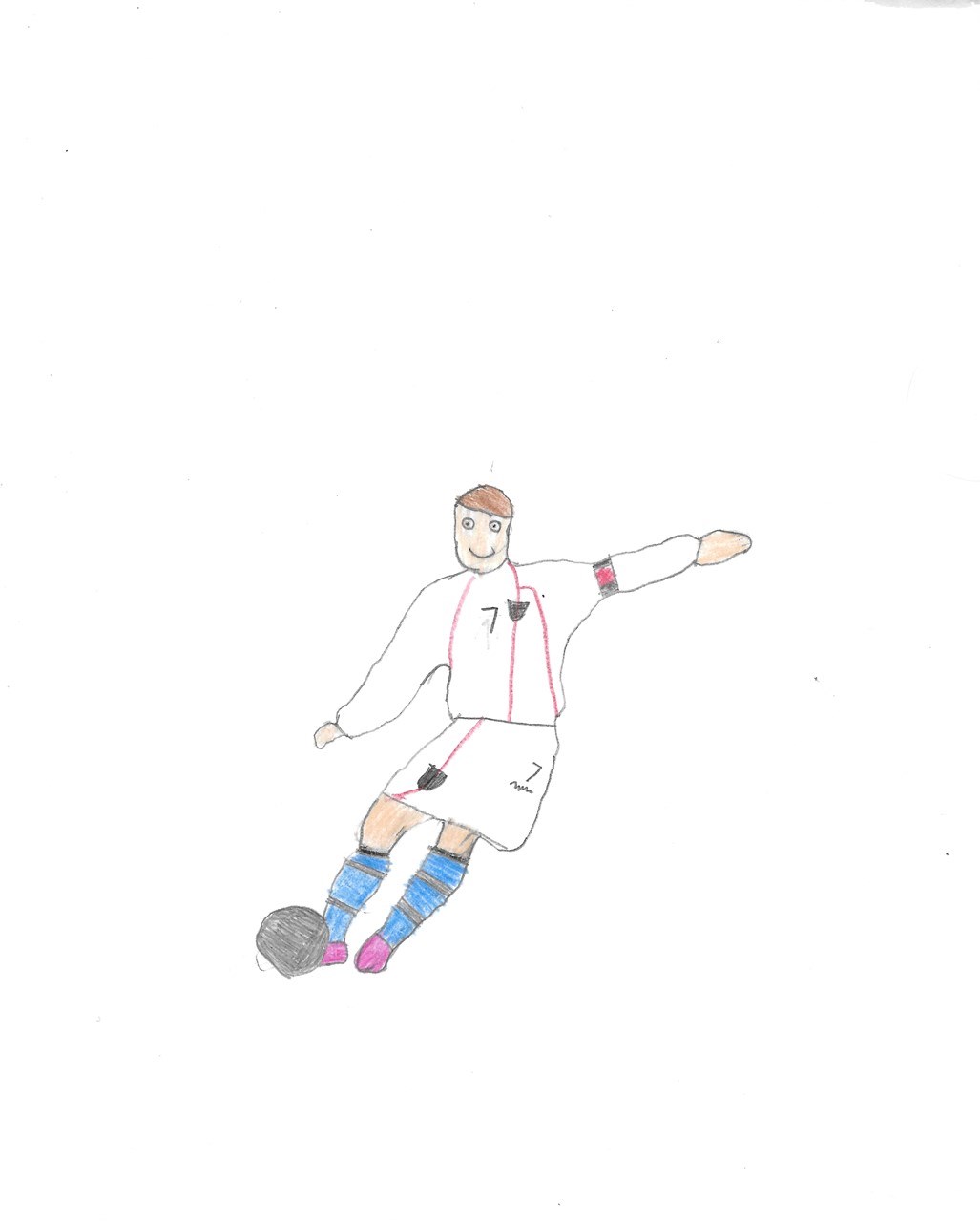 Taking ShotMax
Many people influenced David when he started his soccer career, but he always mentions his dad, Sir Alex Ferguson, and his youth coach Eric Harrison as some of the most important. David Beckham has said that Sir Bobby Charlton was the most significant influence in his career. Beckham says that he owes "everything" to the 1966 World Cup winner, who helped him become the superstar he is now. It was Bobby Charlton who recommended David to Manchester United after he had attended the Bobby Charlton soccer school. David is patient and tactful, which makes him good at peacekeeping between team members. He is an ambitious businessman who now co-owns Inter Miami CF and is a Salford City Football Club shareholder. David does not boast about how good he is and has always worked hard. When David joined Real Madrid had to choose a new jersey number, so he chose #23 because that was Michael Jordan's number. David has been open about issues he has with his mental health; he has anxiety and suffers from obsessive-compulsive disorder (OCD). To help this, he spends all his free time with his children and other families. David's most significant achievements include earning 115 caps for England. He was the first-ever English player to score in three consecutive world cups. When he retired from soccer at age 38, he had made 729 appearances, 129 goals, and 232 assists.
I was surprised to learn that David has played on many football teams and has an incredible car collection of over 20 cars. If I got to meet David Beckham, I would ask him if he could teach me some football moves, I would also ask if I could get his autograph, and I would ask him which one of his cars is his favourite. I want to be David Beckham's child because I would have unlimited money to do or buy whatever I wanted, and he could teach me to be a good soccer player. I liked the book I read because it taught me interesting facts about David Beckham, and I felt inspired to work harder at soccer training. The book taught me that David started playing soccer extremely young, at 16, which was pretty cool, and the hard times he went through just made him play harder. David's experiences with mental health issues and how he worked through them have taught me never to give up. Some people will not like to read this book because they might not enjoy soccer/football. I enjoyed the book I read because I love soccer/football. I am happy I chose David
Beckham to learn about because he inspired me to attend soccer training. I still think of him as a hero and a role model because, after everything l've learned about him, I am more impressed by the kind of person he is.





Sorces
"24 fun facts about David Beckham''. Web. Sue Longstone. April 10, 2022. https://www.thefactsite.com/david-beckham-facts/
"David Beckham". Book. Jeff Savage. 2008. Lerner Publications Co.
"David Beckham Biography". Web. No Date. https://www.ducksters.com/sports/david_beckham.php
"David Beckham Biography: Personal Life, Career and Achievements". Web Article. January 16, 2023. https://www.thehighlightsapp.com/blog/david-beckham-biography
"David Beckham reveals who inspired his Manchester United career". Newspaper Article. Mikael McKenzie. October 9, 2017. https://www.express.co.uk/sport/football/864144/David-Beckham-reveals-who-inspired-his-Manchester-United-career
Page created on 3/1/2023 8:46:52 PM
Last edited 4/19/2023 6:42:12 PM