Contact: Wendy Milette FOR IMMEDIATE RELEASE
949-376-5964
EMBLEMATIC CEO NONNY DE LA PENA WINS MY HERO'S NEW IMMERSIVE STORYTELLING AWARD
SANTA MONICA, CA. - 11/08/15 - The MY HERO Project is unveiling a new prize at its International Film Festival this year. It's the Immersive Storytelling Award and the 2015 winner is Nonny de la Pena, CEO of Emblematic Group, the groundbreaking producer of virtual reality films. De la Pena's company is one of the world's most sophisticated producers of virtual reality content, from Formula 1 racing to human rights stories. Emblematic builds immersive virtual worlds for the Oculus Rift and other customized virtual reality goggle and motion tracking systems.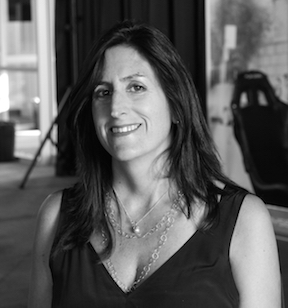 De la Peña's start in immersive storytelling began in 2012 with the film "Hunger in Los Angeles," the true story of a diabetic's collapse due to starvation while waiting in line at a Los Angeles food bank. To gather footage, her colleague recorded audio of people standing in line outside a downtown food bank, where he captured an incident in which a diabetic man collapsed and was eventually treated by paramedics. The film debuted at the Sundance Film Festival.
Her film, "Project Syria," is an immersive tale about Syrian child refugees of the civil war, which debuted at the World Economic Forum. De la Peña sent her team to the Middle East to film actual refugee camps and interview survivors. With a mix of this real footage and computer graphics, "Project Syria" places viewers in a calm Aleppo street, where a young girl sings to refugee children. Suddenly, there is a mortar attack, which incorporates videos of an actual mortar strike in the same area.
De la Peña also did a film about Trayvon Martin, the unarmed African American youth fatally shot by a neighborhood watch volunteer in Florida in 2012. Her newest project, "Use of Force," is about a migrant who had lived in the United States since age 15 and was tased and beaten to death by border patrol officers.
De la Peña's films are 3D reconstructions in which viewers experience the stories viscerally. She says this kind of immersive storytelling, "creates empathy that far surpasses any other medium to tell these stories. And we see the world not just through our eyes, but through our entire body."
In the 2014 documentary "Journalism in the Age of Virtual Reality," de la Pena explains her role is as a pioneer in her field. She says by experiencing the sights, sounds and emotions as events unfold, "it takes away the filter of the journalist and lets people become witnesses to their own stories."
"I had the honor of experiencing Project Syria, the immersive nonfiction narrative depicting the plight of Syrian refugees and I was moved to tears, honestly.," says Wendy Milette, Director of the MY HERO International Film Festival. "I found myself personally engaged in concern for the children and women in the story and I wanted to help. Nonny's brilliant use of actual sound from historic events in these immersive experiences takes this innovative form of storytelling to a completely different level."
De la Pena will be honored at My Hero's 20th Anniversary Celebration and Awards Ceremony on November 21st. The event, which features short film screenings, live musical performances and award presentations takes place at The Ann and Jerry Moss Theater at New Roads School in Santa Monica.
Ann and Jerry Moss Theater

New Roads School

3131 Olympic Blvd.

Santa Monica, CA 90404
The MY HERO Project began in August of 1995, when three mothers created a not for profit web project to shine a light on everyday heroes around the world. Jeanne Meyers, Rita Stern Milch and Karen Pritzker founded MY HERO with a mission of using media, art and technology to promote global understanding, life-long learning, human rights, environmental education and more. Today MY HERO is an award-winning online resource used by millions of teachers, parents and students in more than 194 countries.
The 20th Anniversary Multimedia Festival will also feature:
Author and educator Erin Gruwell, founder of The Freedom Writers Foundation and winner of MY HERO's 2015 Global Educator Award.

Peace Activist Ron Kovic, author of Born on the Fourth of July, who will present a prize to the short film that addresses the issue of peace and conflict resolution in an engaging and thought-provoking manner. (myhero.com/kovic)

Author and activist Kathy Eldon, who will present the Dan Eldon Award, if honor and memory of her journalist son, to the filmmaker who best uses creativity to effect change. (myhero.com/eldon)

Reggae musician Pato Banton, who will be performing live.

Artist Robert Shetterly, known for his portrait series, "Americans Who Tell the Truth," who will present the Shetterly Prize to the artist who most eloquently represents a hero or an act of heroism in art.
VIP Tickets are available to support MY HERO's work providing positive media & mentoring to students and teachers around the world. A special reception will be provided for VIP guests from 5:30-7:00 in the Capshaw Spielberg Center for Arts and Educational Justice
General admission tickets are available for the Multi-Media Celebration. Passes are available for students, teachers and filmmakers upon request.
For press and sponsorship opportunities, please contact: [email protected] or call
949.376.5964.
Page created on 11/11/2015 12:00:00 AM
Last edited 7/7/2017 10:32:23 PM