Dr. Christina Rosenthal
by
Ka Mya

from

Memphis, Tennessee in United States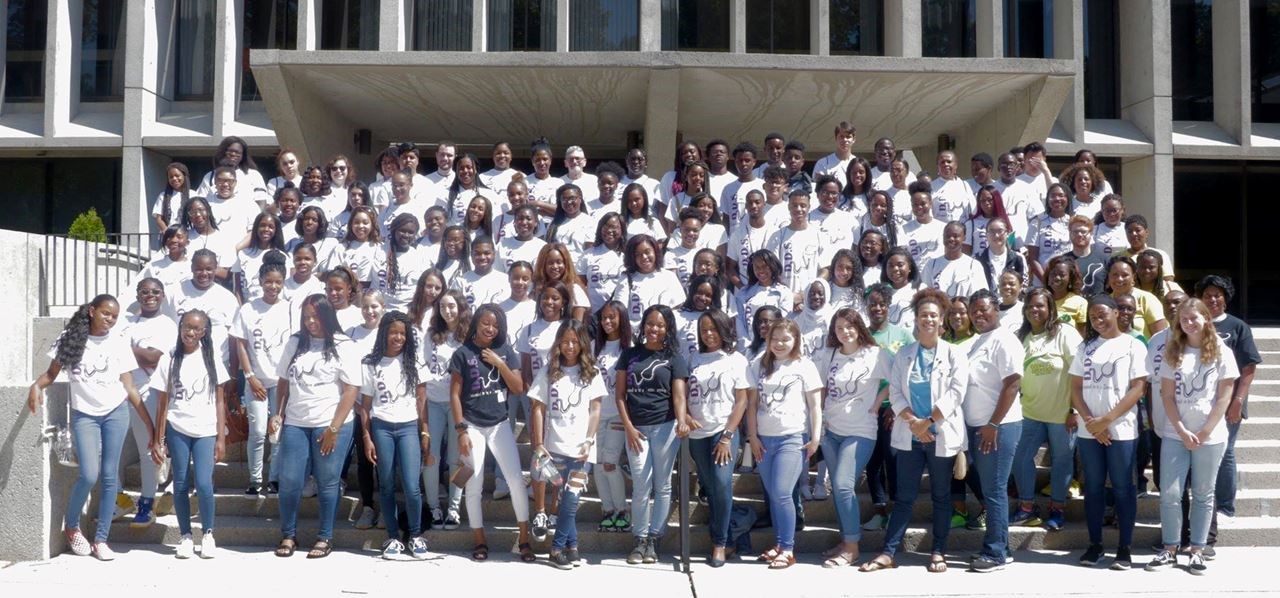 Group of D.D.S. StudentsDr. RosenthalPoverty is a universal that keeps millions of high school students from applying to college just because they are afraid, they don't have the funding. High schoolers are most likely to apply to in-state colleges because they think it is impossible to pay for anything else even if their best for college is out of state.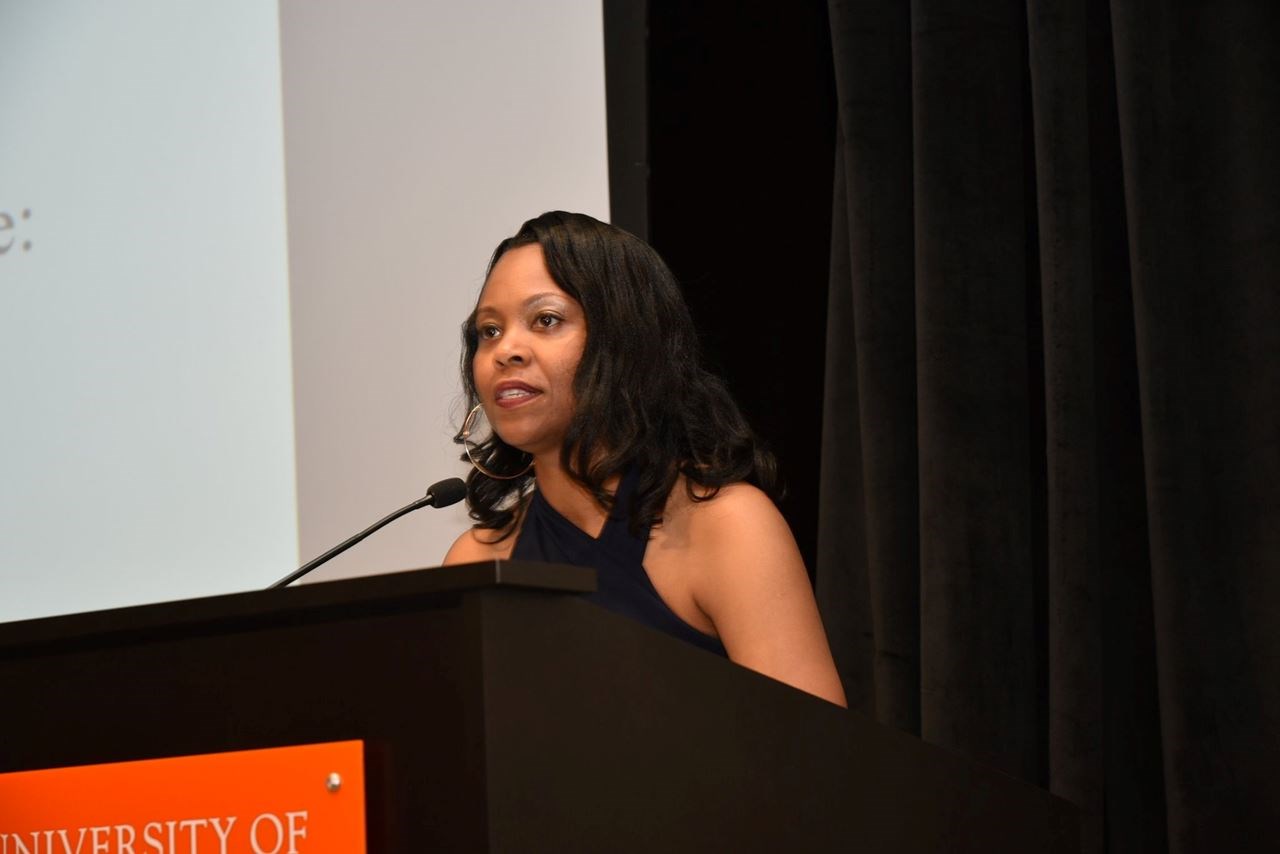 Dr. Rosenthal at White Coat CeremonyDr. RosenthalDr. Christina Rosenthal is African American female dentist with her own practice. She lived some of her childhood in the South Memphis area until she moved to North Memphis with her godmom to stay with her mom. When she was growing up, there was a struggle for most families around her, including her family, so she had to move around a lot. As she grew older, she realized where you come from does not define you in any way.
Dr. Rosenthal started the program Determined to be a Doctor Someday (D.D.S.) to be a pipeline for minority students that were interested in careers in healthcare. D.D.S. is designed to help students pick any field in healthcare that they believe is the best fit for them. The program also introduces students to actual healthcare professionals that are transparent about their field of work. Students always get the chance to take part in fun discipline-related activities for a chance to win scholarships and prizes. At the end of the program, all students get to receive a white coat that they can take home as a gift and continue to hold onto.
Dr. Rosenthal taught me that no matter what happens in your personal life, you should not be afraid to go out and face your dreams. From all the obstacles Dr. Rosenthal has faced, she is living proof that no matter what you can be whatever you want to be as long as you keep your mind to it. Although I was only in 6th grade at the time, Dr. Rosenthal took a chance and let me join D.D.S. anyway. I was a shy 12-year-old girl among 14–18-year old's, which at the time felt like my biggest challenge. By being in D.D.S. thanks to Dr. Rosenthal, I was exposed to a different crowd of students who all had the same ambitions in life but were afraid that their background would stop them.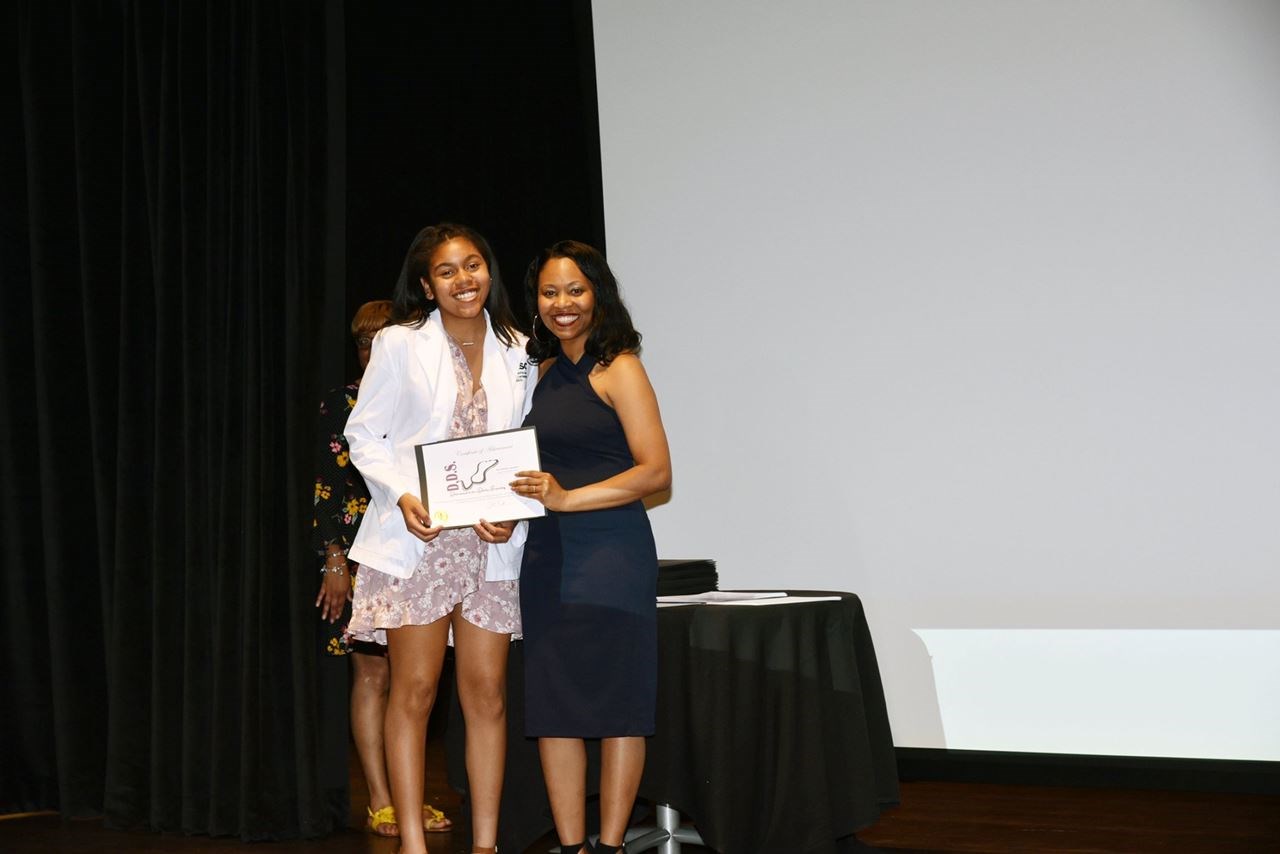 Dr. Rosenthal and I at White Coat CeremonyDr. Rosenthal
Not only did I get to meet panelists from different healthcare fields monthly, I was also exposed to different colleges and ACT tutoring, which helped me improved my scores over time. Being a part of D.D.S. and meeting Dr. Rosenthal was truly a wake-up call for me because I learned no matter what your background, where you come from, and any obstacles you might face, it is still possible to chase your dreams, and knowing that there are a group of people around that will always be around to support you and make sure that you have all the resources that will help you succeed in life. For years now, D.D.S. is something I look towards every month because of all the lasting friendships I have made and the bond I have with Dr. Rosenthal. Listening to her tell her story and reminders from her to never give up continue to give me courage every day.
Page created on 5/12/2021 11:53:29 PM
Last edited 5/13/2021 6:37:30 AM
The beliefs, viewpoints and opinions expressed in this hero submission on the website are those of the author and do not necessarily reflect the beliefs, viewpoints and opinions of The MY HERO Project and its staff.