"I don't think I'm a hero. I think that the kids are the heroes."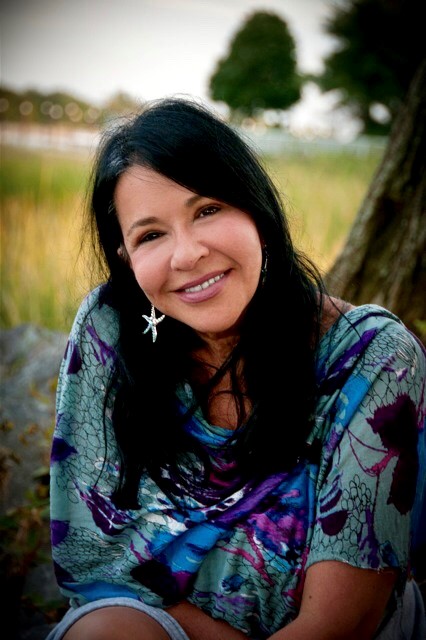 Elissa Montanti, Founder of The Global Medical Relief FundMontantiSelfless and kind, Elissa Montanti is saving hundreds of children around the world and providing them with a life that they couldn't have ever imagined they'd live.
Elissa is the founder and director of The Global Medical Relief Fund, a non-profit based on Staten Island, New York that helps children who have been injured by war, natural disasters, and lost use of their limbs, eyes, or suffered from burns. She always held a passion for helping others but it wasn't until she wrote a song titled, "Let's Do A Miracle" for a local fundraiser for Bosnia where her passion transformed into her lifelong mission to save these children. The fundraiser was recognized by the ambassador of Bosnia who had thanked everyone for their efforts. Elissa didn't expect this response and she wanted to do more to help.
She made a call to the United Nations and was invited to meet with Bosnia's ambassador to discuss ways she can support people in need. A letter was handed to her written by an 11-year-old boy named Kenan, who had lost both his arms and a leg to a landmine and was asking for help. Elissa felt driven to give Kenan what he needed. In 24 hours she quickly organized for him and his mother to fly out to Staten Island to receive medical care, ready for them to arrive in a couple of weeks.
During this time of her life, Elissa was struggling with severe anxiety but she says while she was helping Kenan, Kenan was helping her. "I found that by helping someone in need, you're healing yourself of any wounds you have," she says. Elissa helped Kenan get through school and college. He's now one of the directors for The Global Medical Relief Fund.
After helping Kenan, Elissa was an unstoppable force in the movement to help and rescue as many children as she could. She traveled to Bosnia, Dominican Republic, and brought back children from Haiti, Congo, and Iraq.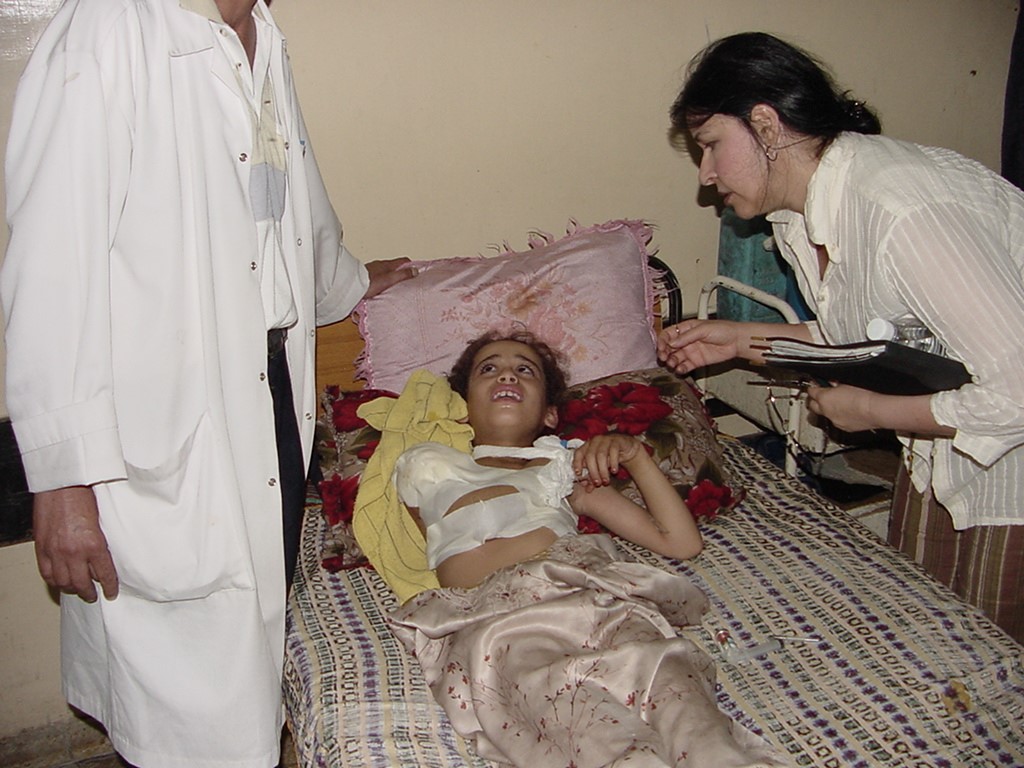 Elissa helping a child in IraqMontanti
Her work was receiving worldwide recognition. In 2011, CBS's 60 Minutes reached out to Elissa wanting to report on her story following the journey of Wa'ad, a nine year old Iraqis boy who lost his leg, arm, and eye to a bomb. Media coverage gave The Global Medical Relief Fund the exposure that would change the trajectory of the organization. With help and donations from comedian and actor, Tyler Perry and Canadian entrepreneur, Miles Nadal, Elissa was able to open a home to house the children she would bring to the United States.
The Dare to Dream House gave the children a welcoming space where they could heal and love despite language barriers. To date, Elissa tells MY HERO that she's helped 57 countries and over 500 children. Her selfless act of helping one child has transformed into acts of kindness that she now shares with hundreds of children and families.
For the rest of the world, Elissa is an inspiration. In 2012, she published an autobiography titled, I'll Stand by You: One Woman's Mission to Heal Children of the World. Her book recounts her life before Kenan and the mental struggles of anxiety that she overcame while grieving the loss of several people she loved. She says the children she helps changed her life, especially her first child, Kenan. The story of her life doesn't stop with just a book. As of 2023, "Our Lady of Staten Island," a documentary of her life and the charity, was completed and is now making the film festival circuit. The film was accepted in the NY Liftoff Film Festival.
"I overcame the anxiety by helping these kids and I found my calling. I always loved helping people and whatever I can possibly do to ease pain," Elissa says.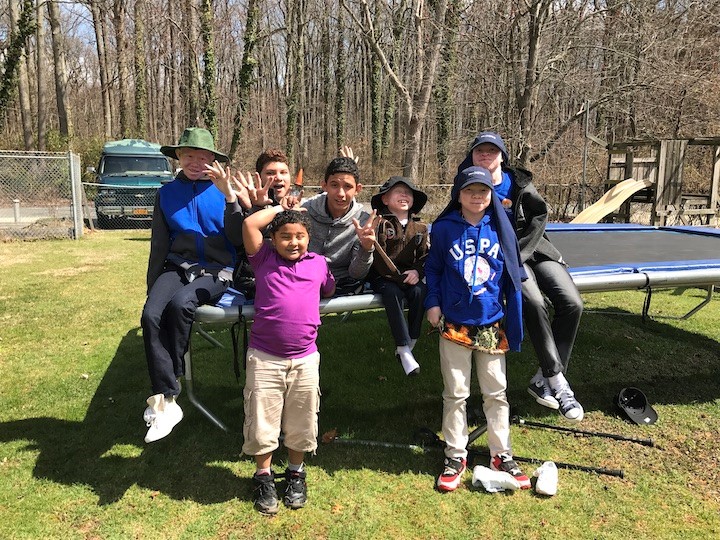 Children of The Global Medical Relief Fund bondingMontantiShe pushed through the toughest years of her life after losing her mother, grandmother, and childhood sweetheart, but through losing loved ones she also gained hundreds more. Through her work with her foundation, she has grown a global family of over 600 people around the world, whom she loves and is loved by.
Elissa is saving lives, but she humbly states, "I don't think I'm a hero. I think that the kids are the heroes." She pours her heart and soul into her work, available for her children and others who need help 24/7.
The work that she does is not easy, but as an artist, Elissa uses painting, writing, and music as her outlet and safespace to keep her mental health grounded. She is putting her heart out to every corner of the world, offering compassion to children who are struggling and need the help that they don't have access to. The Global Medical Relief Fund continues to grow and impact children everyday, giving them hope and happiness that they can live better lives, all thanks to the love that Elissa has to share with the world.
Page created on 6/21/2023 4:46:52 AM
Last edited 6/23/2023 11:44:24 PM