And so I tell the narrative of my people as best I can with all the gifts that have been given to me.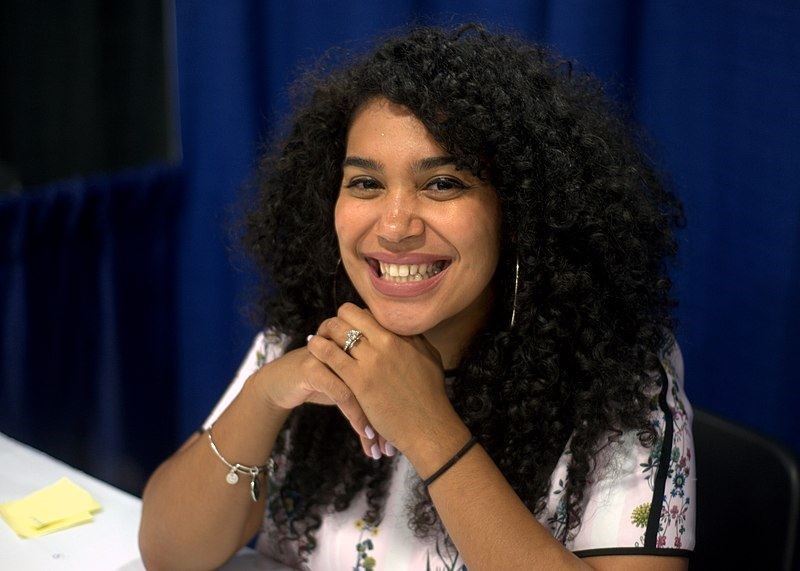 Elizabeth AcevedoAvery Jenson, licensed under CC BY-NC 2.0
Award-winning Afro-Latina poet and author Elizabeth Acevedo's passion for poetry and verse started when she was a child in Harlem, listening to her family's stories from their place of birth, the Dominican Republic. Growing up in New York, her brothers loved hip-hop and her parents, bachata and bolero. Her grandfather was an avid storyteller and orator. In an interview for Oprah Daily, Acevedo tells Arianna Davis: "I think all of that converged into this little voice that was like 'Hey, you have a story too.'"
Acevedo writes on her website:
I loved to read growing up. And would come up with ideas for stories or songs. I wanted to sing, but didn't have a great voice so I turned to hip-hop. I wanted to rap and then discovered poetry slams. I wanted to slam and then discovered publishing. I wanted to write poems and then began believing I could write fiction. And so I tell the narrative of my people as best I can with all the gifts that have been given to me.
By the time she was 12, Acevedo was writing and performing poetry, rap, and songwriting, addressing issues she learned about in her school and neighborhood, issues about the lives of the people around her. She joined the poetry club in high school, where she discovered slam and started performing at open mics around the city. She became a National Slam Champion and ultimately performed throughout the world.
After high school, Acevedo designed a specialized degree program in Performing Arts at George Washington University and earned a Master of Fine Arts (MFA) degree in Creative Writing at the University of Maryland.
Years later, teaching 8th grade English in a mostly Latino district in Maryland, she realized that there was a severe lack of books addressing the lives and experiences of her Latino and Black students. While she had been performing her poetry about young people like herself, her experiences teaching 8th grade inspired her to start writing books for young adult readers.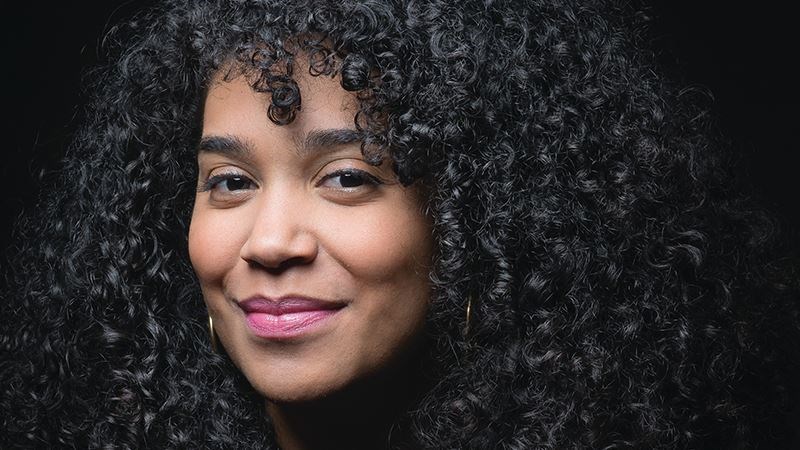 Elizabeth AcevedoThe American Library Association, Public domain
Acevedo's Books
By age 33 Acevedo has written three major books: The Poet X and With the Fire on High—both multiple award winners and New York Times bestsellers, and Clap When You Land, which also won numerous awards and accolades. While she has been performing her work for years, with the publication of these books Acevedo has become recognized as an essential literary voice for youth, and especially for Latinx and Black teens.
Her poetry and fiction deal with important contemporary social issues like feminism and diversity, often in verse and always through the presentation of people's everyday experiences.
Addressing the lack of representation of the experiences of young people of color and the importance of having books they can relate to growing up, Acevedo's poetry and books are often about being biracial, living between cultures, challenge and loss, and coming of age. In With the Fire on High, a single mom dreams of becoming a chef, and in The Poet X, her debut, lyrical novel, a young girl discovers slam poetry as she tries to find her way in the world and learn to "inhabit her own skin."
Acevedo's core message to women of color like herself is encapsulated in her 2020 interview with Oprah Daily:
I think it's critical that young women of color in particular see books that represent them tenderly and with love, that remind them that you are powerful and there is no template. So I'm going to give then a bunch of different kinds of characters that are Afro-Latina that show the many different ways we can move through the world, as an affirmation that whatever kind of young women you're trying to be—it's dope. You don't need any blueprint.
Featured in PBS Newshour's Brief but Spectacular series, Acevedo recited the following:
This is for us writers, us readers, us girls who never saw ourselves on bookshelves, but we're still writing poems when we talk, and we have been called teeth-sucking, of snapping eyes, born bitter, brittle, of tangled tongues, sandpaper that's been origamied into girls, not worthy of being the hero, nor the author.
But we were always Medusa's favorite daughters. Dreaming in the foreshadows, we composed ourselves, since childhood, taking pens to palms, as if we could rewrite the stanzas of lifelines that try to tell us we would never amount to much.
And when we were relegated to the margin, we still danced bachata in the footnotes. We still strong-armed the gatekeepers. We still clawed our ways onto the cover, brought our full selves to the page, and wore every color palette and bouquet of pansies and big hoops and these here hips and smart ass quips and popping bubble gum kisses.
Us girls who never saw ourselves on bookshelves, but were still writing tales in the dark. Us brown girls, brick built, masters of every metaphor and every metamorphosis, catch us with fresh manicures, nail filing down, obsidian stones and painstakingly crafting our own mirrors and stories into existence.
Page created on 8/18/2021 10:25:24 PM
Last edited 4/6/2022 11:45:24 PM