Elon Musk
by
Maximiliano Aguilar

from

Xalapa in Mexico

Elon Musk

Almost everyone thinks that musk in American, what's more, they take it for because he lives in california and his companies are based this state. However, he was born in Pretoria, the administrative capital of South Africa, on June 28, 1971. At the age of he moved to Canada to study at Queen University, Musk was born to a Canadian mother and white South Africa father, and raised in, South Africa. He briefly attended the University of Pretoria before moving to Canda at age of 17. He matriculated at Queens University and transferred to the University of Pennsylvania two years later, where he received a bachelor's degree in Economics and physics. He moved to California at 1995 to attend Stanford University but decided instead to pursue a business career. two years of arriving, in 1990, he moved to Philadelphia, United at the university of Pennsylvania, where he received a anchors degree in economics from the Wharton School and a bachelors degree in physics from the collage of Arts and Science.

In 2002, Musk founded SpaceX, an aerospace manufacturer and special transportation services company, of which he is CEO and chief engineer. In 2004, he joined electric vehicle manufacturer Tesla Motors, Inc. As president and product architect, becoming its CEO in 2008. In 2006, he helped create slorcity, a solar energy services company that was later acquired by Tesla and became Tesla Energy. In 2015, he confounded OpenAl, a non-profit research company promoting priceless artificial intelligence. In 2016, he co-founded Neuralink, a neurotic company built on developing brain-computer interfaces, and founded The Boring Company, a tunnel construction company. He also agreed to buy the major US social network Twitter in 2022 for $44 billion.

Closed the business, Musk who emigrated at the age of 17 from his native South Africa to Canda and then to the Us without a dollar, pocket US$250 millones, after which he moved to Los Angeles and almost all his fortune in SpaceX, Tesla and solar city in the following years.

In his companies, the names with which he baptizes his projects stand out, The Falcon 9 is a space launch vehicle designed and created by his company SpaceX, it is a tribute to the Millennium Falcon from the Tar Wars movie saga. With the number 9 refers to the nine rockets engines.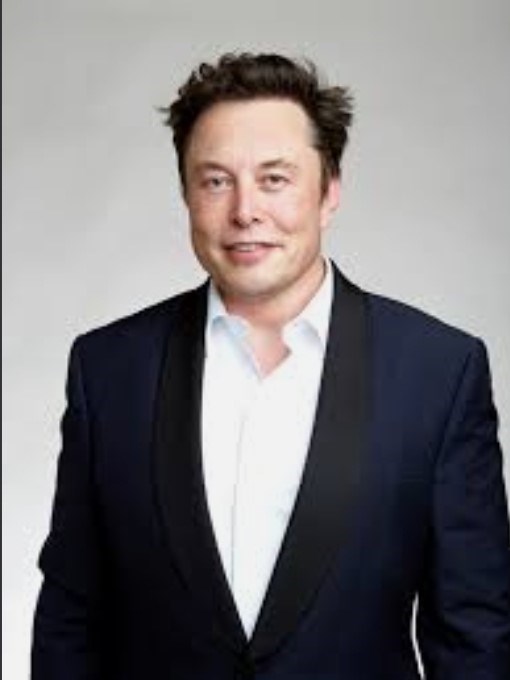 Elon Musk google
Page created on 5/12/2022 2:41:42 AM
Last edited 10/14/2022 2:17:31 PM
The beliefs, viewpoints and opinions expressed in this hero submission on the website are those of the author and do not necessarily reflect the beliefs, viewpoints and opinions of The MY HERO Project and its staff.