Emily Greene Balch
by
Bill Wood

from

Watertown, Massachusetts in United States

"We have a long way to go. So let us hasten along the road, the road of human tenderness and generosity. Groping, we may find one another's hands in the dark."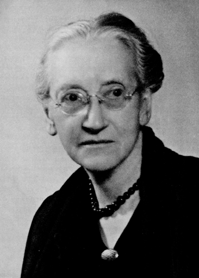 Emily Greene BalchWikimedia Commons [Public domain]
Emily Greene Balch was born in 1867 in Jamaica Plain, Mass., and educated at Bryn Mawr college and the Sorbonne in Paris. She began work as a social worker, then studied economics at Radcliffe College and at the universities of Chicago and Berlin before she joined the faculty at Wellesley College in 1896.
She declared herself a socialist in 1906 and was an early advocate of better wages and safer working conditions for women. She served on the state commission which drafted the first minimum wage law in the U.S. In 1918, after three years of working with a women's organization that wanted to stop the Great War, she was fired from her teaching job. She had joined with Jane Addams in the effort to stop the war. She and Addams worked for the Women's International League for Peace and Freedom (WILPF), for which Greene Balch served as Secretary General in the Geneva headquarters. It was she who facilitated the U.S. withdrawal from Haiti in 1926, after 11 years of occupation.
In 1915, Greene Balch attended a conference between the Scandinavian and Russian governments in which peaceful resolutions to the Great War were discussed.
Although she was a Quaker and an absolute pacifist, Greene Balch finally decided to support the war against Hitler in 1941. She also supported the war against Japan after Pearl Harbor, although she opposed the U.S. government's demand for unconditional surrender by the Japanese.
In 1946, she received the Nobel Peace Prize, which she shared with American evangelist John Mott (of the YMCA). Nobel Committee chairman Gunnar Jahn commended Greene Balch on her gradualism compared with the Utopianism of less patient peace workers.
Emily Greene Balch retired in 1956 and died in 1961.
Page created on 6/12/2004 4:48:42 PM
Last edited 1/8/2020 8:13:04 PM
The beliefs, viewpoints and opinions expressed in this hero submission on the website are those of the author and do not necessarily reflect the beliefs, viewpoints and opinions of The MY HERO Project and its staff.