by
KInzer Ratajczyk

from

Fort Collins, Colorado in United States

Ernest Green: student and hero

What was life like in the '60s for people of color? Millions of Americans had to live through this question every day. People of color had to struggle everyday and night with segregation and unfair rights. One advocate for standing up for these rights was Ernest Green. Ernest Green was a black student who graduated from the first desegregated white high school in the United States. This school was in Little Rock, Arkansas and was called Central High School.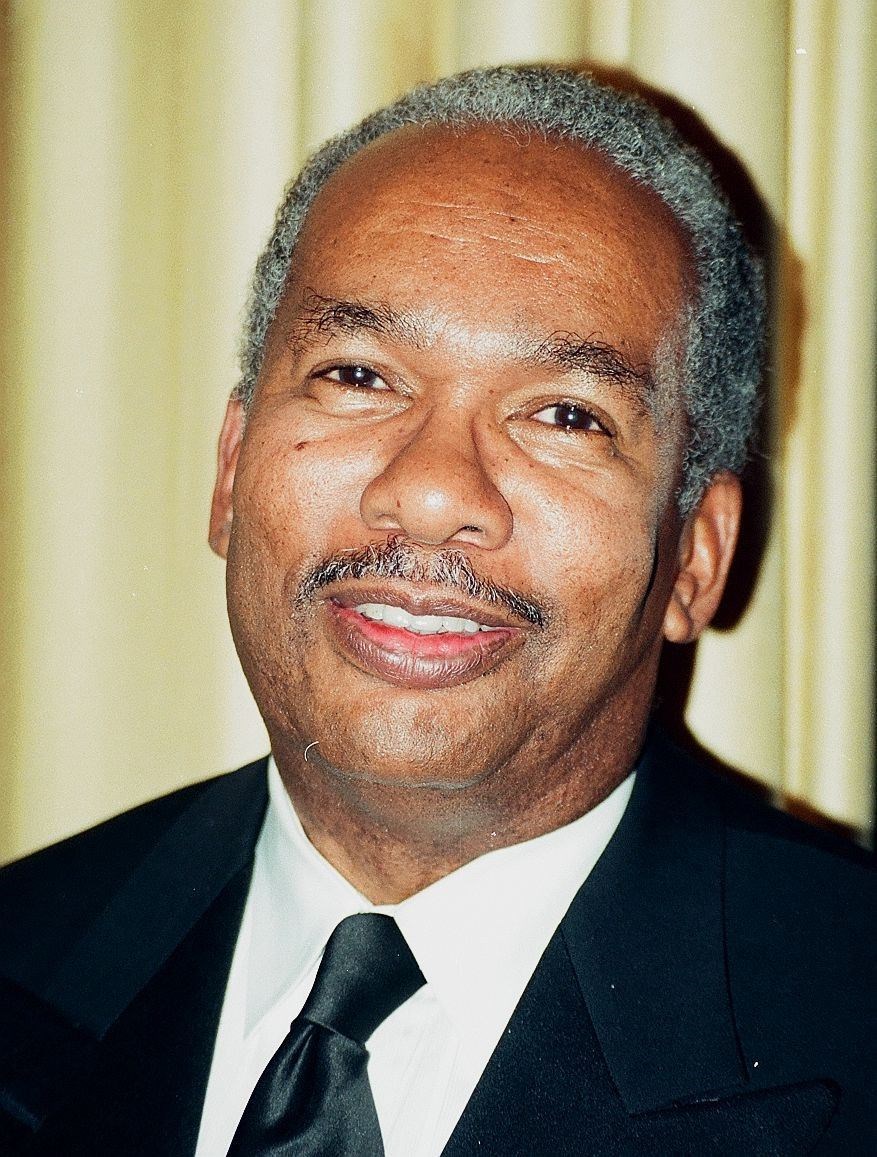 PHOTO: John Mathew Smith & www.celebrity-photos.com from Laurel Maryland, USA
[CC BY-SA 2.0] via Wikimedia Commons
Ernest Green was born September 22, 1941 and grew up in the '50s. His dad died when he was 13 and he had to take up the mantle of man of the house. This meant he needed to get a job to support his family. He worked summer jobs all through his life until he graduated from high school. While working these jobs he made many white friends along the way who would support him later during the civil rights movement. The year before his senior year, he had heard talk about an uprising in the making. He had read about the Emmett Till murder in Money, Mississippi, and Martin Luther King Jr's speeches. Later that year in his junior year of high school, the NAACP recruited Ernest and 8 other black students from different schools all around Little Rock to attend Little Rock Central High school, a white high school. During the summer of that year, he started working at a synagogue and made friends with some of the white kids that would later be going to Central High.
Right before the school year started, Ernest, the 8 other students, and the NAACP met up and planned what to expect for the students. They knew that the white townspeople would be outraged that black students would be going to the white school. On the first day of school, they had to hold off and go home because a mob of angry white community members stormed the streets of the school with guns and they threatened the students. The Nine skipped the second day for things to settle down in the town. On the third day of the semester, armed soldiers were tasked with escorting the students. They would escort them around the school, and around the town to protect them. The morning on the third day of the school year, three armored cars were ready to drive them through the crowd. Once they arrived, they had food thrown at them, and white demonstrators poured ink on the girls' dresses. When they entered the school, white students started screaming racial slurs and spit on them. The soldiers would take the black students to and from class, take them to lunch, and take them through the halls. During lunch the nine black students were standing in line and a white boy was making fun of them and asking them to move faster in the lunch line. Outraged, one of the nine, named Brown-Trickey, dumped spaghetti on his head. She was suspended for a week, and the nine snuck homework out of the school for her to do. Ernest Green was the first on the scene to help Brown-Trickey with school during her suspension.
Ernest Gideon Green became the first African American to graduate from a desegregated high school. He changed the course of history forever by standing up for what was right and fighting for the freedom of education and civil rights. He inspired millions of Americans to stand up for their rights and get a proper education. He has been awarded several honorations for his work with civil rights, charity, and environmental work. In 1993 Walt Disney Live Action Studio released a documentary story about what he did, titled "The Ernest Green Story."
He inspires me to stand up for injustice and to do well in school. His work with the African charities makes me want to help with the problems there as well. He also has a charity for environmental protection which I am going to donate to. If you look into Ernest's life, I guarantee something he has done will inspire you to do something, whether it's his work with the environment, or his time at Central High school. He has done so many great things in his life.
Ernest Green is an inspirational man who has changed millions of lives for generations to come. He works in all areas of problems with the world. He has raised millions of dollars for aid for African countries. He has been a part of many protests to protect the environment, and during the BLM protests he spoke many speeches about the subject. Even at the age of 70, he is still working every day to make the world a better place.
Little rock nine. (n.d.). Retrieved February 17, 2021, from https://www.britannica.com/topic/Little-Rock-Nine

Ernest Gideon Green (1941–). (2019, December 30). Retrieved February 17, 2021, from https://encyclopediaofarkansas.net/entries/ernest-gideon-green-722/

Lucas, E. (2007). Cracking the wall: The struggles of the little rock nine. Live Oak Media.

Jacoway, E. (2008). Turn away thy son: Little Rock, the crisis that shocked the Nation. Fayetteville: University of Arkansas Press.

Library log in. (n.d.). Retrieved February 17, 2021, from https://0-go-gale-com.catalog.poudrelibraries.org/ps/retrieve.do?tabID=Magazines&resultListType=RESULT_LIST&searchResultsType=MultiTab&hitCount=1&searchType=PersonSearchForm¤tPosition=1&docId=GALE%7CA15710240&docType=Brief%2Barticle&sort=Relevance&contentSegment=ZXAM-MOD1&prodId=BIC&pageNum=1&contentSet=GALE%7CA15710240&searchId=R1&userGroupName=fcollinspl&inPS=true

Ernest green. (n.d.). Retrieved February 17, 2021, from https://www.imdb.com/name/nm2105787/bio?ref_=nmbio_ql_1

Eyes on the prize [Motion picture]. (1986). Boston, MA: Blackside Inc.
Page created on 3/1/2021 4:54:01 PM
Last edited 9/22/2021 9:49:39 PM