Eugen Leșanu
by
Leşanu Ecaterina

from

Florești in Moldova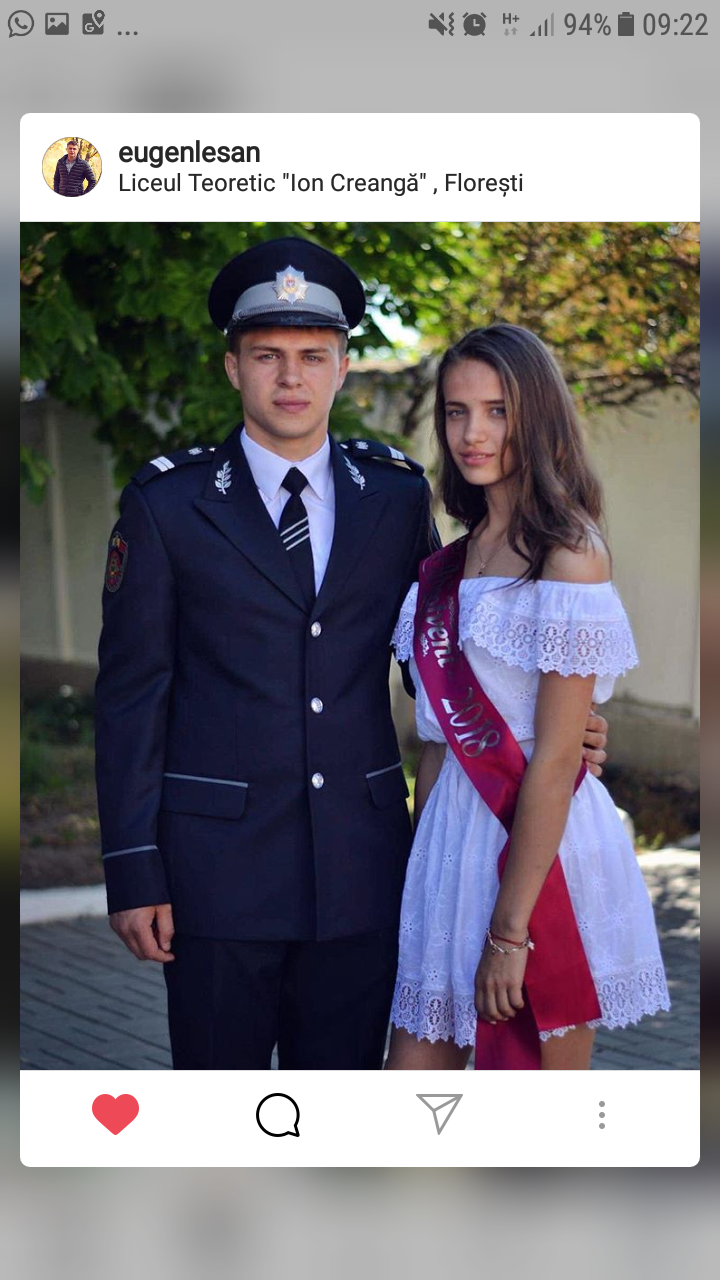 Me and my brotherTaken from instagram.com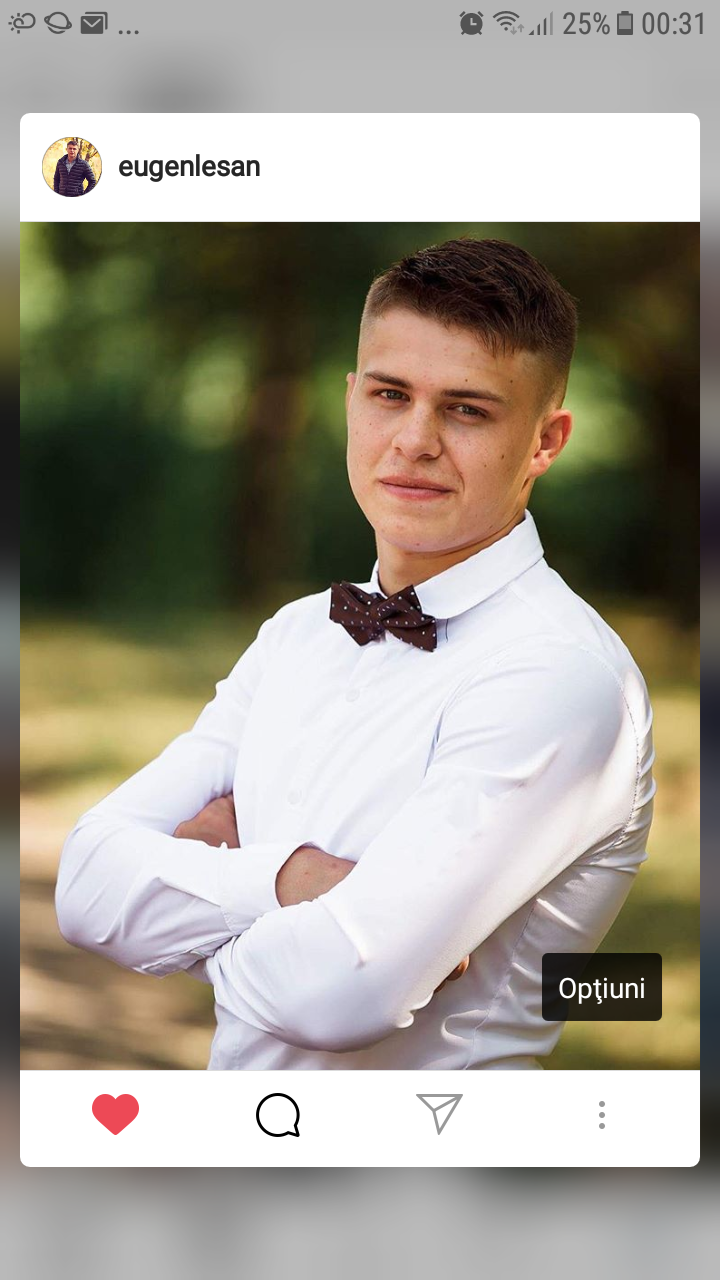 My heroTaken from instagram.comMy hero👑

In my opinion heroism is a hopeless work of reward, moral energy, nobleness and dignity of life.
My hero is my brother, his name is Eugen. He is a very special boy, and I think you have asked yourself, why is he a special boy? So being 20 years old, he has already done a lot. From my childhood, he was my angel. Why?... When I was little he taught me always to go ahead, he even helped me and to get up when I fell. He is the best friend for me and a person who always supports me. Even recently, passing through a difficult period of my life, he demonstrated his heroism. I had to pass through a small operation, and my brother, knowing how difficult it was, he did not say anything to me but he only told me encouraging words. When I was crying or I was sad, he always gave me good advice. He knew how complicated the operation was, as I could not wake up after anesthesia. He was all that time near me but he hid it from me and said that everything was very simple and not to cry because he will cry too. After some days after the operation, he recognized that he was much more agitated than me, only he didn't want to show it to me at that time.
At the moment, he is a student at the Police Academy in Chisinau. He is also a famous folk dancer and a Greek warrior fighter. He is a model of courage and kindness power, but not those 50 medals and ten cups he possess prove this fact, but all his heroic actions.
So now, when you also know all these things, for sure you can also affirm that my brother is my hero. He is that boy who will go far and will make his homeland well-known, not only through the medals from dances and fights but also by defending the country as a future police officer. He's that brother who will do everything to see my smile.
Page created on 3/25/2019 8:15:35 AM
Last edited 12/7/2019 11:51:29 PM
The beliefs, viewpoints and opinions expressed in this hero submission on the website are those of the author and do not necessarily reflect the beliefs, viewpoints and opinions of The MY HERO Project and its staff.