Europe's sanctuary movement: Why churches enter immigration debate
by
Anna Murine Grobe - CSM Correspondent
Congregations in Europe have taken dramatic steps to shield migrants. Are the churches right – are they taking a vital humanitarian stand – or are they going too far?
MAY 20, 2019 - HAMBURG, GERMANY - From the Netherlands to Germany to Italy, churches have opened their doors to asylum-seekers, often in defiance of their governments, as countries have hardened their policies toward the influx of refugees and migrants.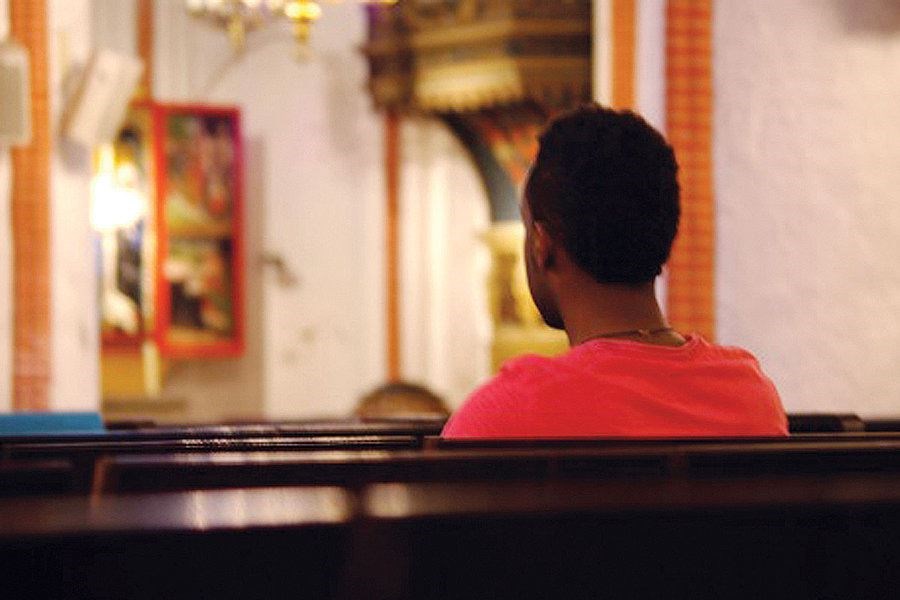 A young Somali who fled strife in his homeland sits in a church in Hamburg, Germany, where he lived while avoiding deportation by the state in 2017.Courtesy of Dietlind JochimsOne year ago there were 374 church asylum cases across Germany, sheltering 543 people. Today, the number has jumped to 532 church asylum cases offering protection to 855 people, including 190 children.
In The Hague, Netherlands, Bethel church drew worldwide attention when it kept a service going nonstop for 96 days to protect a family from being deported – taking advantage of a centuries-old law under which Dutch authorities can't enter a church while a service is underway. The sanctuary crusade started with three local pastors, but drew nearly 1,000 ministers and 12,000 attendees from around the world. Ultimately, the government agreed to reconsider not only the family's case, but hundreds of others. In late March, the family was granted a Dutch residency permit.
This growing demand for sanctuary – and churches' efforts to meet it – is riling conservative politicians who argue that immigrants are breaking down the Christian foundational fabric of their countries. Even less hard-line immigration opponents argue church officials are putting themselves above the law of a democratic state and subordinating it to an unelected moral authority.
The Bethel congregation was pleased with the outcome but alarmed by the need for the marathon church service. "This was the first time in history that we had to organize a continuous church service," says church leader Theo Hettema. "Before, the police and the government just respected the church."
Page created on 5/28/2019 9:13:27 AM
Last edited 5/28/2019 9:23:28 AM