Eva Haller WTM Award Call for Entries
UPDATE - The deadline for submissions for the WTM Award has been extended to 11/30. Use waiver code MHIFF2020FINAL to submit your film through Film Freeway. If you do not have a Film Freeway account, you can submit through https://myhero.com/Films/FestivalEntry.
The Eva Haller Women Transforming Media Award is offered each year as part of The MY HERO International Film Festival. The award was established by Eva Haller, a lifelong feminist, activist and philanthropist, to support filmmakers telling women's stories.
We want to make women visible - as leaders, protagonists, creators, scientists and whatever else they dream - and expand the limited expectations the media places on women.



Contest Guidelines
Length: Up to 10 minutes in length. Excerpts and trailers from longer documentaries and feature films are also accepted.
Genres: Documentary, narrative, music video, animation and experimental.
Levels: Films can be submitted in the student (elementary to college) and professional categories. Students - apply for a fee waiver by emailing [email protected]

FINAL Deadline: November 30
Award: $2500 in cash awards will be given in the students and professional categories. Winners are announced in December 2020.

Watch how the WTM Award has impacted student winner Sasha Slavner:
Women You Should Know: Eva Haller - Mentor to Generations of Women Changemakers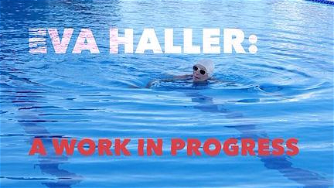 Eva Haller: A Work in Progress
A life dedicated to philanthropy, activism and mentorship, Eva Haller makes a positive impact around the world.
Eva Haller established the Eva Haller Women Transforming Media Award to support filmmakers and promote women who are creating positive change in the world.
Eva is an activist, philanthropist, and Holocaust survivor. She has mentored generations of women, and was the recipient of the first Ban Ki Moon Mentoring Award, and the first Forbes Excellence in Mentoring Award.
Eva was born in Budapest, Hungary, before the Second World War. When Nazis invaded her city, Haller escaped the concentration camp by convincing a young Nazi soldier that she was much too young and beautiful to die. Her older brother John, who was part of the resistance, was killed by the Nazis. After her brother's death, Haller vowed to honor him by helping others.
Watch a short video about Eva Haller: A Work in Progress - excerpt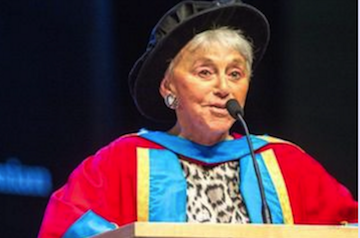 Eva Haller
Born May 9, Dr. Eva Haller is a Hungarian-American philanthropist, activist, executive and Board Member.
Past Women Transforming Media Award Winners
2019 Eva Haller Women Transforming Media Award
Conversations with My Mother (2019) | Directed by Tsering Wangmo | Experimental Documentary | USA
2018 Eva Haller Women Transforming Media Award
Gloria's Call (2018) | Directed by Cheri Gaulke | Documentary | USA
Kim Phuc [excerpt] - The Sunrise Storyteller (2018) | Directed by Kasha Sequoia Slavner | Documentary | USA/Vietnam
Women You Should Know: Watch the Women Transforming Media interviews!
Organizer created on 2/23/2018 2:05:13 PM by Xenia Shin
Last edited 11/18/2020 6:12:02 PM by Xenia Shin