Chords2cureLogo
Abi Richardson spoke to mother and daughter team Lori and Charlotte Furie about their work with the LA charity Chords2Cure.
About Chords2Cure (C2C)
Chords2Cure is a student-centric organization dedicated to raising funds for groundbreaking Pediatric Cancer Research through a shared passion for music.
Chords2Cure raises money to support Pediatric Cancer Research at the UCLA Sarcoma Program. C2C was created in 2015 by students at Crossroads School for Arts and Sciences in Los Angeles when their friend Jaxon Blumenthal (now 20) was diagnosed with hepatoblastoma (liver cancer). Jax underwent 6 grueling rounds of chemotherapy, a liver transplant and a lung resection. Soon after, he met fellow Crossroads student Mafalda von Alvensleben (now 22), who was diagnosed with Ewing Sarcoma (bone cancer). Over the course of 9 months, Mafalda's treatment included 17 rounds of chemotherapy, 20 days of radiation and femur bone replacement surgery. Jax and Mafalda quickly realized they had many things in common including their love of music and the same oncologist, Dr. Noah Federman at UCLA.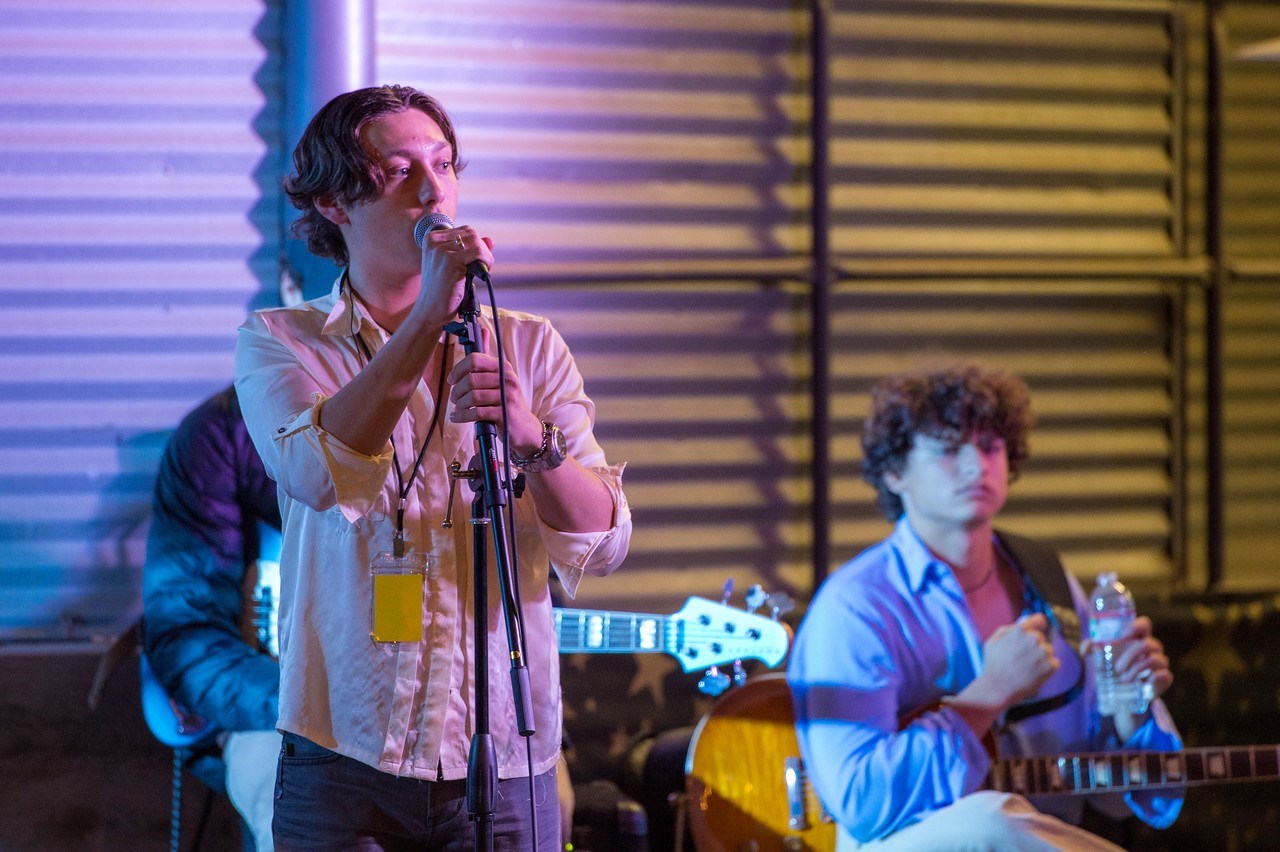 Jaxon BlumenthalSuzanne Landis Photography
On discovering that Pediatric Cancer Research receives only 4% of government funds dedicated to cancer research and that the treatments Jax and Mafalda were receiving were 30+ years old, a "small but mighty group of fellow students and their parents took action," explains Lori. Juliette Pegula (now 20), who is good friends with Jax, shared a passion for music and songwriting and together they hatched the idea for an annual benefit concert. The benefit concerts and fundraising arm of the charity have gone from strength to strength and today involve not just students and families from Crossroads School but also several other schools in Los Angeles as well.
Chords2Cure's mission is to continue raising funds for Dr. Noah Federman's revolutionary Pediatric Cancer research and clinical trials at the UCLA Jonsson Comprehensive Cancer Center.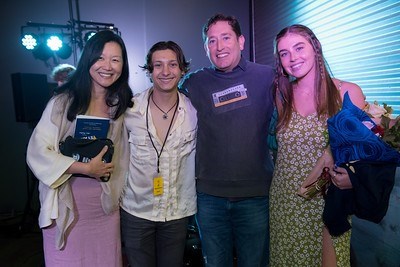 Jax and Ana with Dr. Noah Federman and Dr. Jane YanagawaSuzanne Landis Photography
Dr. Noah Federman is the Director of the Pediatric Bone and Soft Tissue Sarcoma Program at UCLA, part of the UCLA Sarcoma Program and UCLA's Jonsson Comprehensive Cancer Center. He specializes in treating children, adolescents and young adults with aggressive cancers. He runs a comprehensive and multi-disciplinary program involving pediatric and medical oncologists, radiation oncologists, orthopedic oncology surgeons, musculoskeletal radiologists and pathologists, nuclear medicine specialists, physical therapists and prosthetic specialists. Dr. Federman also specializes in conducting clinical trials and leads an experienced clinical research team devoted to providing access to clinical trials for children with refractory, recurrent and metastatic bone and soft tissue cancers.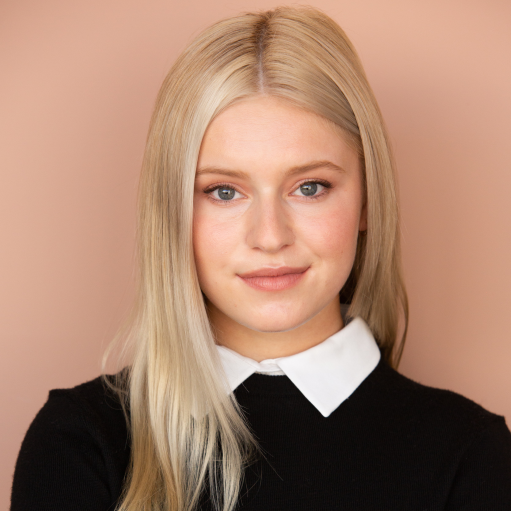 Charlotte FurieChords2CureThe Furies
Charlotte joined C2C in 2015 as a performer and became part of the Student Board in 2017, with mum Lori also joining the board a year later. Today, they are both board members and continue to fundraise for this incredible charity. Charlotte is beyond dedicated to the cause, proven by the fact that she is currently top of the leader board on the fundraiser pages and has been for many years. "We all work very hard at the personal fundraising as well as the event," explained Lori. "This year's pages are already up to close to $90,000."
The past two years' events have inevitably been affected by the pandemic. The March 2020 benefit concert had to be canceled at the last minute due to COVID which was very disappointing to all of the participants who had worked so hard to organize that year's show. In the fall, the fundraisers rebounded with a virtual concert that featured many student performers, as well as the band OneRepublic who performed acoustic versions of two of their hits from their studio. In addition, Chris Martin recorded a song from his basement for the broadcast.
In 2021, instead of doing their usual indoor benefit concert for hundreds of people, C2C opted for a smaller, more COVID-safe outdoor venue where they held a special holiday event called "Jingle Bell Rock." Said Lori, "Just because the world changed doesn't mean our commitment to Dr. Federman's work went away. We were still able to raise $75,000 in 2021 thanks to our generous supporters and smaller events."
Under the Stars
Due to COVID, C2C opted to do another smaller outdoor event for their 2022 fundraiser. The "Under the Stars" concert took place on May 1st with 120 guests in attendance including Jax and Dr. Federman. This year's event was in honor of 21-year-old Ana Kahan, a longtime cast member.
Said Charlotte Furie, "I joined the C2C Student Board 7 years ago and, as I am now away at university, I am a member of the Alumni Board. Our 2022 fundraiser honored longtime cast member (and my friend), Ana Kahan (21). At the height of COVID, a tumor was found in her chest wall and she was diagnosed with Thymoma, a cancer linked with an autoimmune disease called Myasthenia Gravis. Ana endured 2 grueling surgeries and proton therapy radiation. I'm thrilled to report that she is now CANCER-FREE and although her vocal cords were temporarily paralyzed as a result of treatment, she took the stage at the event to thank her family and medical team and performed a work-in-progress original song to mark her return to singing for the first time since her cancer diagnosis."
Lori told us: "Ana has a spectacular voice, she has always performed at the concerts, once alongside Gary Lightbody (Snow Patrol), and her soaring vocals have always been a highlight of the show."
In attendance was friend, Matt Fhan, another cancer survivor, who spoke about his experience and how, ultimately, it brought him closer to Ana and her incredible family:
Ana Kahan is one of my closest family friends, I've known her my entire life. She is like a sister to me. Ana and I have a very special bond due to the unfortunate circumstances we both had to go through. When I was diagnosed with cancer, the people who helped care for me most were Ana and her family. Frequent hospital visits, dinner brought in, they always looked out for me.
When Ana was diagnosed with cancer, it was a shock. I knew I had to step up however, I knew that I needed to be there for Ana always. I wanted to be able to be there for her so she could actually relate to someone. Going through this feat was hard on the Kahan family, but they're a special group of people. Alex and Susie are the most incredibly selfless people who care for me as if I was their own blood.
Seeing Ana's mentality as soon as she was diagnosed was inspiring. From that very moment, I never had one doubt that she was going to recover. Going through these rough times with each other only strengthened our bond. Now, that we are cancer free, we joke, reminisce, and laugh about the things we went through. Most importantly however, we both recognize how these situations have changed us for the better. I love Ana and consider her my sister, without her and her families constant support, I wouldn't be the same person.
Ana will return to studying music at the prestigious Frost School of Music at the University of Miami in the fall and looks forward to continuing to use her voice to raise awareness for Pediatric Cancer Research.
The money raised in 2022 will help fund a novel technology to capture circulating Ewing sarcoma cells to predict response and relapse, as well as a new project to develop a CAR T immunotherapy.
During the evening, Dr. Noah Federman delivered a heartfelt speech congratulating the organization:
Jax is here today CURED from liver cancer not because of me, but because of people like you and Foundations like Chords 2 Cure who have helped support the research, the clinical trials, and the infrastructure needed to run these trials. Chords has raised over $900,000 since 2015 to support our pediatric cancer research at UCLA including helping to support a clinical trial for a targeted therapy that was FDA approved in children and adults across all cancer types that have a specific genetic rearrangement; a first in human trial of a targeted agent in an aggressive and mostly fatal advanced bone cancer, Ewing sarcoma; and laboratory development of a new immunotherapy strategy to target childhood cancers that express a specific cell marker; and so many other projects that would not have been possible without funding.
Jaxon is now 20, an accomplished musician, an endearing son and friend, and most importantly a "MENSCH." He has fought and beaten his cancer to come back here year over year to give back and help advance the cause in the hope that other children and parents will not have to endure what he did, in the hope that survival is truly the rule rather than the exception for many of the advanced cancers in childhood.
The performances from the 2022 'Under the Stars' event will soon be available on the organization's website: Chords2Cure.org.
Over the years, in addition to the dedicated student performers, guest musical artists have included not just Gary Lightbody from Snow Patrol but also OneRepublic, Kelsy Karter, Zac Barnett from American Authors, Chris Shiflett from Foo Fighters, Magic Giant and Chris Martin from Coldplay! Chris Martin was so impressed with the kids that he invited Jax and his band to open for Coldplay at the Rose Bowl.
To watch performances from previous years' students and these heavyweight guest artists, you can go to 'On Demand' at: C2C TV or Chords2Cure.org.
To date, C2C are delighted to report that Jax and Mafalda are now cancer-free and considered cured and that they have raised over $900,000. The funds have come from seven incredible live concerts, one virtual concert and many other fundraising initiatives such as bake sales, boba tea sales, custom lip balm sales and tie-ins with local restaurants and businesses who support the charity by donating items for silent auctions as well as donations from a portion of their sales on specified days. The website also hosts an online shop offering C2C merchandise, with all profits going directly to the charity. SHOP HERE.
It's not too late to donate. For anyone who wants to help support the groundbreaking work that Dr. Federman is doing to develop desperately needed, new, less toxic treatments for kids with cancer, visit Chords2Cure.org or the teen fundraising pages at secure.givelively.org/teams/chords2cure-corp/chords2cure-under-the-stars/the-c2c-under-the-stars-team to donate on behalf of your performer of choice and help them do their part in the fundraising "to cure Pediatric Cancer one chord at a time."
All funds raised go directly to helping fund important clinical trials by oncologist Dr. Noah Federman and the Pediatric Sarcoma Cancer Research he directs at the UCLA Jonsson Comprehensive Cancer Center.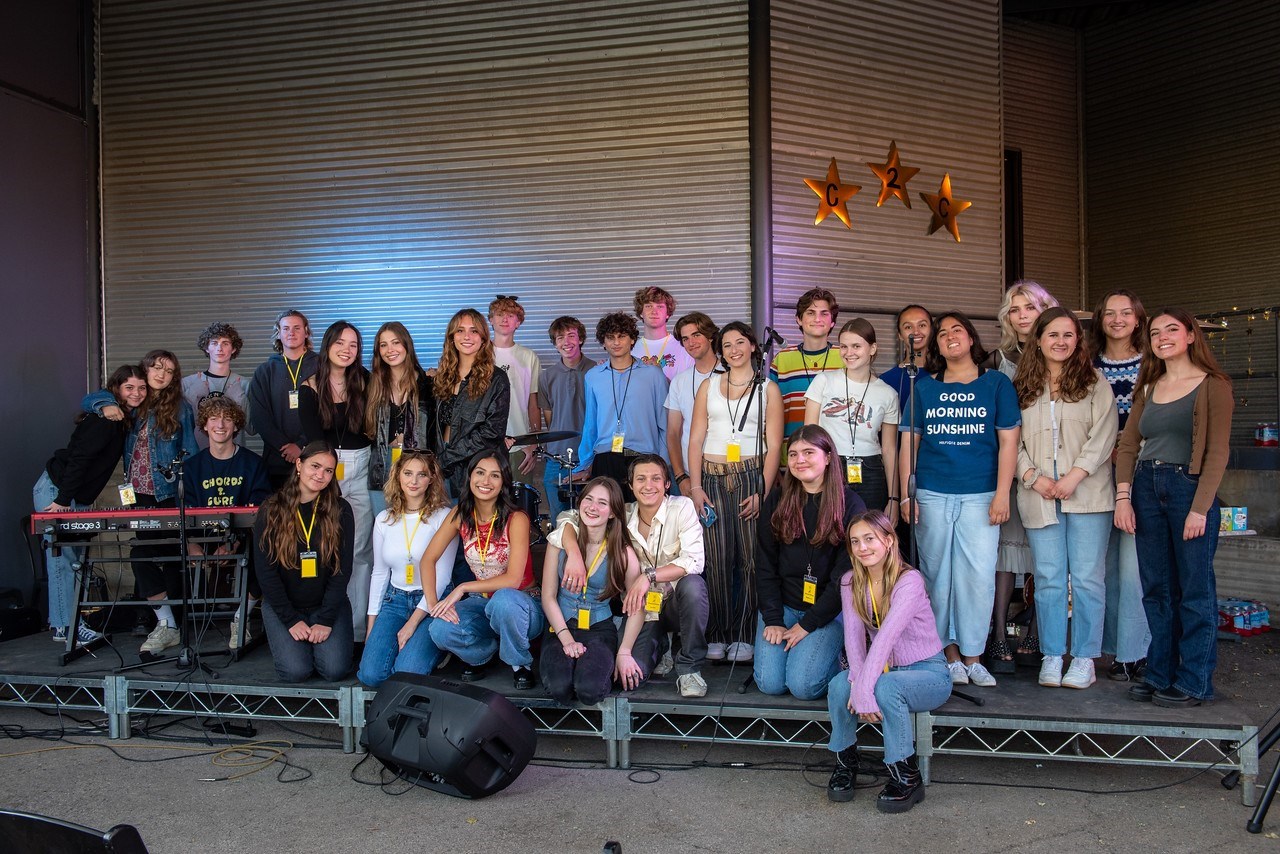 C2C StudentsSuzanne Landis Photography
A huge congratulations to this year's students who have worked so hard on their individual contributions; the current total is approaching $900,000!
Lori, Charlotte and the team would be grateful for any donation, particularly this year, as Lori explained: "The global pandemic has taken an even harder toll on children with cancer. They already have to take great care of their immune systems which means they lead extremely sheltered lives, especially, those going through treatment, but these past 2 years have meant that these kids have had to become even more sheltered and isolated."
The Facts
Pediatric cancer receives just 4% of all government funds for cancer research.
98% of existing treatments for pediatric cancer are more than 30 years old.
Every day 43 kids are diagnosed with cancer. 1 in 8 will not survive.
60% of children who survive cancer suffer long-term side effects
If you would like to donate, go to the website: Chords2Cure.org or the 2022 fundraising pages: secure.givelively.org/teams/chords2cure-corp/chords2cure-under-the-stars/the-c2c-under-the-stars-team