by
Sebastian Ruiz

- MY HERO Intern - from

Glendale, California in United States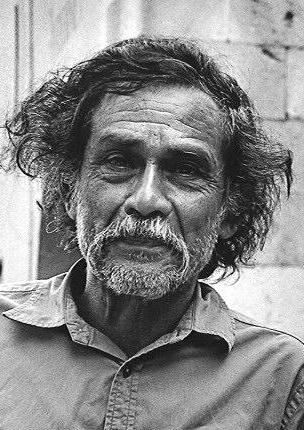 Mexican Painter and ActivistRightlivelihood / Public domain
The art of shamanism is focused on giving animals and nature human characteristics. The human attributes allude to the primitive nature of humanity and comment on society as a whole. The movement is a reluctant resistance to abstraction. Francisco Toledo (also known as "El Maestro'') was a painter best known for his shamanistic work, along with his constant social activism in the art world and in his home province of Oaxaca.
Born on July 17th, 1940, in the small town of Juchitan, Francisco Toledo had an innate ability to draw and paint at an early age. His father, who encouraged his son to follow his artistic aspirations, let Francisco paint all over the walls of the family home. Francisco was 17 when his father sent him to Taller Libre de Grabado, an art institute located in Mexico City. Here Toledo cultivated and developed his style that would later on make him celebrated and lauded as the greatest contemporary ever created.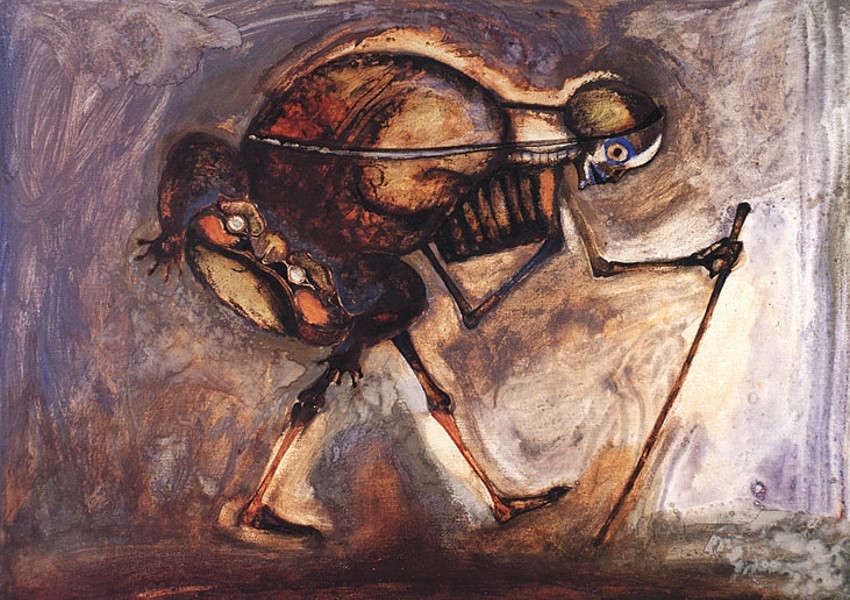 Toledo's work was focused on Shamanismwidewalls / Public domainWhile studying at the Taller Libre de Grabado, Toledo became great friends with a fellow painter named Rufino Tamayo. At the age of nineteen, he held his first art show in Fort Worth, Texas, and Mexico City. A year later, when Francisco was only 20, the two moved to Paris in 1960 on a scholarship, where many of Toledo's contemporaries were already residing. And when his scholarship ran out, he was helped by renowned writer Octavio Paz. In Paris, Francisco would work day and night, perfecting his craft. In Paris, he worked on sculptures, printmaking, and painting. Toledo's first show was in Paris in 1963 and went on to have rave reviews by French critics.
When Toledo was a young boy, he would go on hunting trips with his father. His father, a shopkeeper, would hunt alligators, tortoises, and other wild animals. On these trips, Francisco encountered animals and insects that would later influence and inspire much of his work.
In 1965, Toledo returned to his native country. He missed the people and the culture that was lacking in Paris. In his return to his Patria, Toledo became a huge advocate for cultural preservation, resisting any attempts of globalization in the town of Oaxaca. When the city tried to install a McDonald's in the historic pueblo, Toledo gave away free tamales, prompting a protest against the American corporation. And when some town officials tried to sell an old, unused convent for the construction of a brand new hotel, Toledo, with the permission of the Catholic church, painted murals on all the city's churches, with a big "for sale" sign on the side. This movement incited an outcry from the local people, and the hotel project was shut down. The convent was transformed into a botanical garden that showed off the area's fauna. Toledo also contributed to a library for the blind and donated to a photography center. Toledo was dedicated to art and its continual advance, so much so that he converted his beautiful home into a graphic arts institute and moved into an adobe house stripped of all beauty but loitered with modesty.
Throughout his life, Toledo was an enigmatic character. He rarely gave interviews and avoided being photographed. Toledo did not attend his art shows; his wife would step in for him. He typified the mantra of letting your work do the talking. Toledo's work shows for hundreds of thousands of dollars; his record painting was sold for 1.2 million. All the money that Francisco made from his work was circulated back into the art world for its betterment and continuation. Francisco Toledo died September 5th, 2019, at the age of 78. Upon his death, the Mexican president said, "The art world is in mourning." Toledo's legacy lives on, inspiring many Latin Americans, and his work brought Latin art to the forefront of the art world.
Page created on 9/30/2020 11:29:09 PM
Last edited 6/11/2021 9:42:39 PM