Francysk Skaryna
by
Nikita

from

Belarus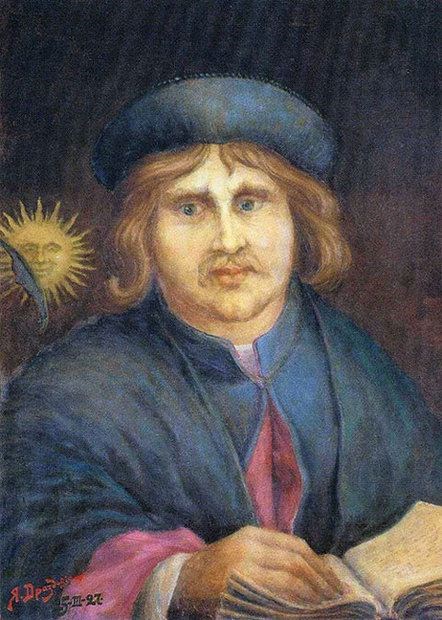 Francysk Skarynafrom the InternetMy hero is Francysk Skaryna. He was a famous Belarusian humanist, doctor, translator and one of the first book printers in Eastern Europe. Perhaps the most important fact about his activity is that he gave people in our country the Bible in their own understandable Belarusian language. Such people make me proud of my Motherland. Every child in our country knows the name of Skaryna and this year is very special for us because we celebrate the 500th anniversary of his first printed book. That is why the first lesson at school this year was devoted to this talented man. As for me I can't imagine my life without books, they teach and entertain us, fill life with bright colours, wonderful adventures, magic and exiting stories.
Scientists think that Skaryna was born in 1490 in Polotsk, one of the oldest Belarusian cities. He had splendid education first in Polotsk, then in Krakow, in 1506 he graduated from Jagiellonian University with a Bachelor of Arts degree. Besides in 1512 he became a doctor of medicine. Skaryna had to go to Italy to study medicine. For his time Francysk was extremely educated and outstanding person. He was not only a printer but had talents in art, biology, knew many languages, traveled a lot and met different famous people, for example Leonardo da Vinci, Michelangelo and Raphael.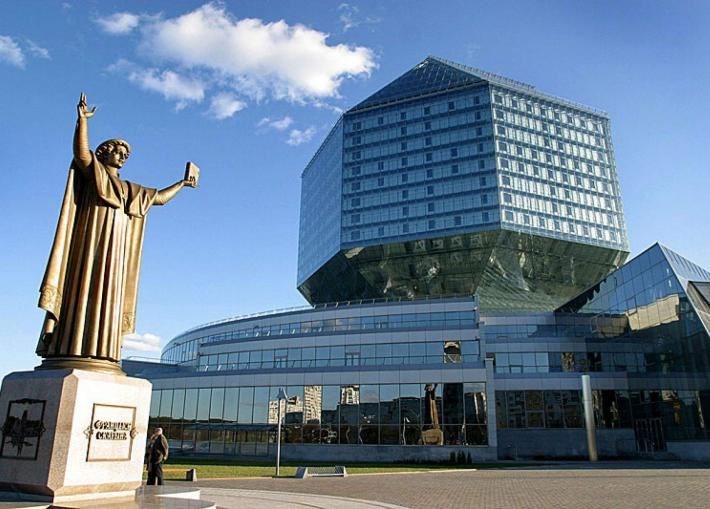 The National Libraryfrom the Internet Today there are about 400 books printed by Francysk Skaryna in the world. All these books are very rare; you can find them in Belarus, Poland, Russia and the United Kingdom (there is even the Francis Skaryna Belarusian Library and Museum in London). Two Belarusian awards are named in honor of Skaryna: the Medal of Francysk Skaryna and Order of Francysk Skaryna. In many cities of my country there are streets and universities named after Francysk Skaryna. There are monuments to Francysk Skaryna in Polatsk, Minsk, Lida, Vilnius and Prague. Perhaps the most well-known is situated near the National Library. I think it symbolizes the result of Francysk's work and realization of his dream – books now are available to everyone in our country!
Page created on 9/13/2017 10:04:35 PM
Last edited 11/14/2018 10:32:40 PM
The beliefs, viewpoints and opinions expressed in this hero submission on the website are those of the author and do not necessarily reflect the beliefs, viewpoints and opinions of The MY HERO Project and its staff.