Freddie Mercury
by
Dean Gervais

- Grade six - from

Cochrane, Alberta in Canada

"I won't be a rock star, I will be a legend."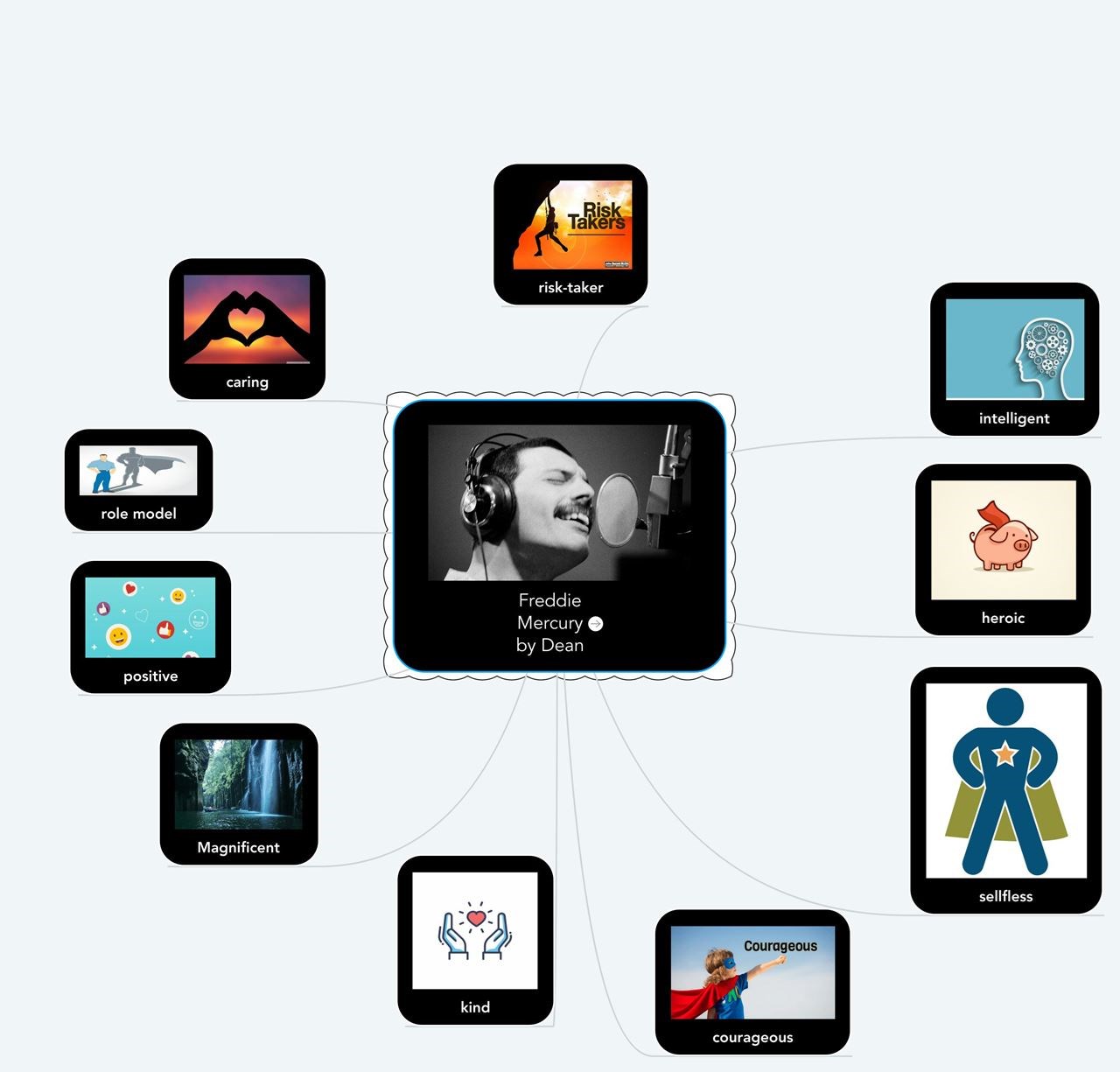 Freddie Mercury Webby DeanI choose Freddie Mercury as my hero because I love music, and the music of his band Queen is inspiring to me. The book that I chose is a biography, not an autobiography. This book is 344 pages long. This book covers Freddie's whole lifetime from 1946 to 1991. The book was written in 2011 by Lesley-Ann Jones. Lesley-Ann has published eight books and is from London, England. She works as a journalist in the music industry, and her children are also in the music industry. Lesley is also a broadcaster.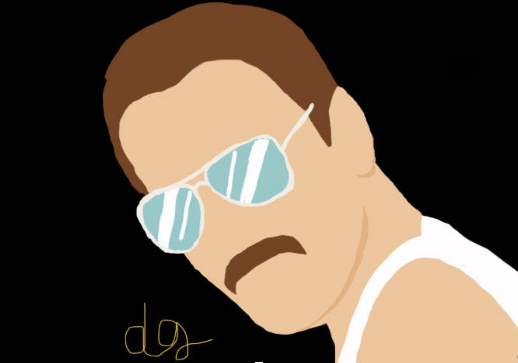 Freddie Mercury Portraitby DeanFreddie was born in Zanzibar in East Africa. Freddie grew up in Zanzibar and moved to the UK in 1964. Freddie had a sister and a mom and a dad. Freddie went to school at Zanzibar Missionary School, and then in 1966 he went to the UK Art School. Freddie was interested in music. He met the Queen band members while going to school, and Freddie also changed his name from Farrokh Bulsara. Freddie was influenced by Jimi Hendrix and also his parents. He had a big dream to perform. Freddie wanted to be a singer. Something that would foreshadow his later life is what happened to him when he was older. He was shy and then he became famous.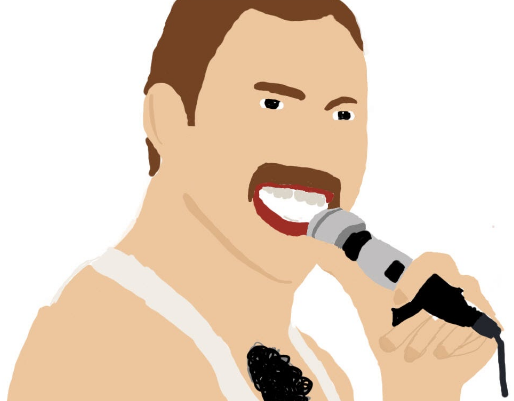 Freddie Mercury Singingby DeanFreddie had many challenges in his life. He had a hard time fitting in, he wasn't sure about his sexuality and ended up with AIDS and dying at a young age. He overcame these challenges by trying to not worry about what other people thought and to just do what he thought was right. Performing at Live Aid made Freddie and his band Queen a success. This event made them more popular around the world because more people saw them perform.
Three of Freddie's qualities were his stage presence, he was very determined, and he was inspiring to others. He was able to get people's attention for a long time when he was on stage. In the book it says that people would say, "He would strut around the stage like a proud peacock." He was very goal-oriented and he knew what he wanted to do. He was good at making things happen. "Freddie had real ambitions for the band," said his sister. "He had this complete determination to succeed."
The words in Freddie's songs are inspiring. He stood up for himself and didn't care what other people said about him. He didn't follow other people, he did what he wanted to do. Freddie said, "We never wanted to stay still. There are so many vistas to still explore."
Page created on 1/14/2020 4:27:01 PM
Last edited 3/7/2020 12:35:54 AM
The beliefs, viewpoints and opinions expressed in this hero submission on the website are those of the author and do not necessarily reflect the beliefs, viewpoints and opinions of The MY HERO Project and its staff.