Rekha Kalindi : A story to celebrate on the International Day of the Girl Child
by Ben Arnoldy
Staff Writer of The Christian Science Monitor

Rekha Kalindi refused to enter a child marriage at age 12 and insisted on staying in school. Her stand is helping change attitudes in part of rural India.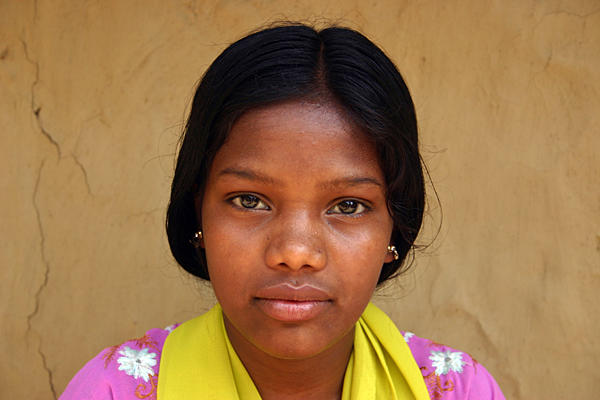 Ben Arnoldy
The United Nations has declared today the first International Day of the Girl Child and is observing – rather than celebrating – the day by focusing on the problem of child marriage.

However, I have a story about child marriage from my years reporting in India, that one can truly celebrate.

But first, the startling statistics from the UN: Child marriage still happens to a third of young women globally. Pregnancy complications are the leading cause of death for girls 15 to 19 in the developing world. And child marriages cut short girls' education, while keeping girls in school longer has proven to be a key tactic to fight the problem.

Efforts by girls to stay in school meet resistance from parents in poverty, ingrained cultural traditions, and, as we were reminded in Pakistan this week, radical Islamists. A Pakistani Taliban gunman shot twice 14-year-old Malala Yousafzai after she spoke out against the group and its efforts to shut down girls' schooling in Swat. She is recovering in a military hospital.

In next-door India three years ago, I met Rekha Kalindi, a girl whose fight to stay in school met with less tragedy.

When Rekha Kalindi was nearing age 12, her parents told her they were planning to marry her off. Rekha's response would reverberate all the way up to the president of India: "No."

Nearly half of all Indian females get married before turning the legal minimum age of 18. The requirement has been in place for more than three decades, but centuries of custom don't change overnight – and that's especially true in Bararola, a land carved up into small farm plots and crisscrossed by dirt paths that takes at least a day's journey to reach from Calcutta. But even here, some people are taking a stand.

Many locals eke out a living making beedis, a leaf-wrapped Indian cigarette. Rekha was rolling beedis with her parents inside their mud-hut home when they broached her nuptials.

"I was very angry," says Rekha. "I told my father very clearly that this is my age of studying in school, and I didn't want to marry."

With the help of friends, teachers, and administrators, Rekha accomplished what the law alone has not. No child marriages have taken place in the surrounding villages where she and two other girls refused to marry last summer, and similar approaches are meeting some success in other regions.

To learn more about the sort of help that encouraged Rekha and could hold clues for combating child marriage, read the full story.


Page created on 10/11/2012 12:00:00 AM
Last edited 1/9/2017 5:40:58 PM
The beliefs, viewpoints and opinions expressed in this hero submission on the website are those of the author and do not necessarily reflect the beliefs, viewpoints and opinions of The MY HERO Project and its staff.