Harry DeLeyer
by
Belle Carr

from

Cochrane AB, Canada

"Champions are not necessarily the best, or the most beautiful, or the most expensive; champions are the ones with the biggest dreams and the heart to make those dreams come true."
-Elizabeth Letts and Harry DeLeyer

I chose Harry DeLeyer to do my hero on because he believed that a rescue plow horse could become a champion show jumper. The book ¨The Eighty Dollar Champion¨ is a biography book and this book is also 335 pages long. This book covers the years of November 1958 to Spring 2005. This book was written by Elizabeth Letts in 2012, Elizabeth Letts is a #1 New York best Times seller for the Eighty Dollar Champion.Elizabeth was born June 23, 1961 in Houston Texas. Elizabeth Letts was even an equestrian herself!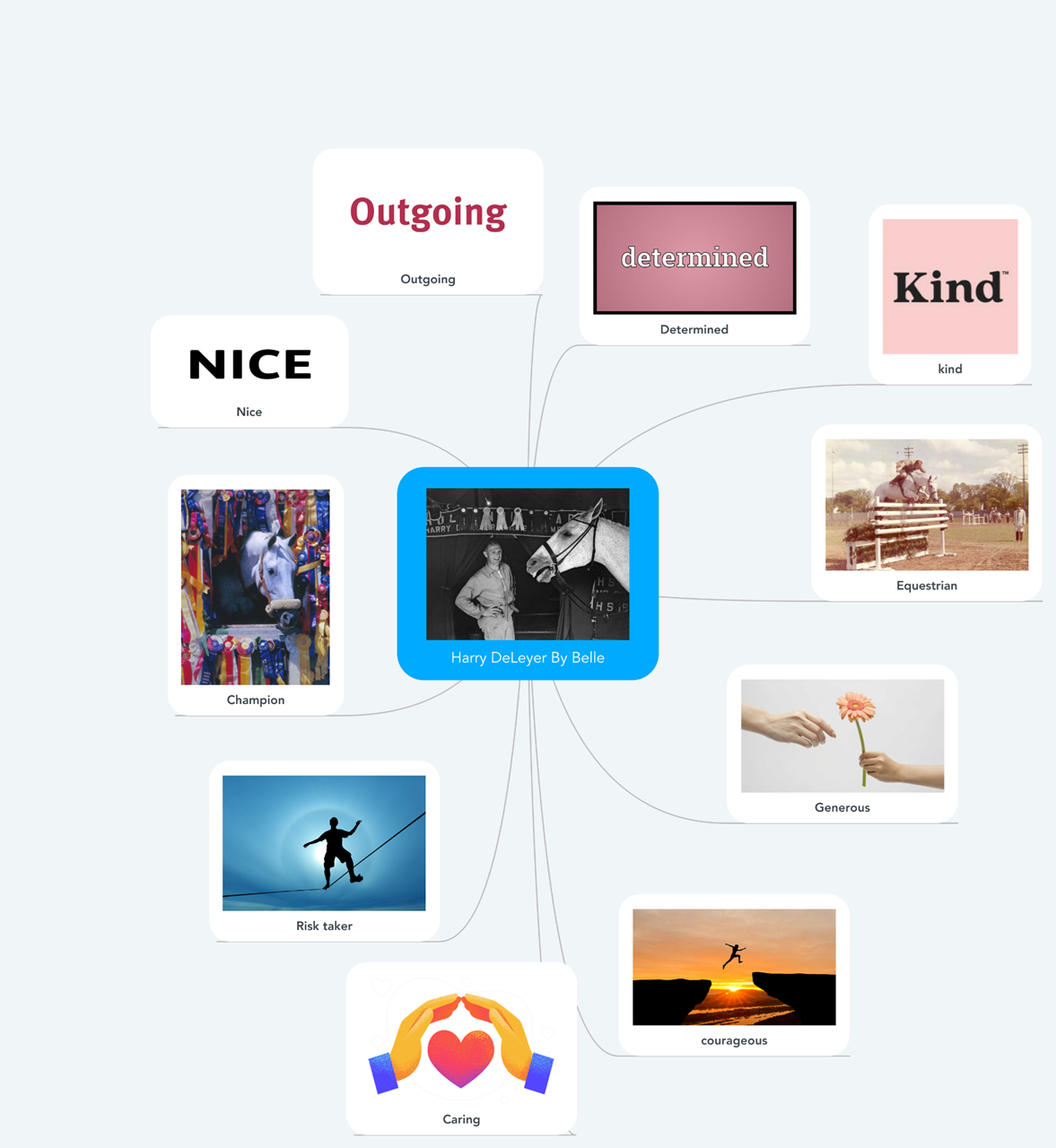 Harry DeLeyer webBelle Carr
The subject of my book is Harry DeLeyer and his horse named Snowman. Snowman was born in Pennsylvania but I don't think anyone knows the exact date. Harry Deleyer was born on September 21, 1927 in Sint-Oedenrode in the Netherlands he also grew up on a farm in the netherlands. Harry DeLeyer had a father named Josephus,and he ran the family farm and brewery, while his mother, Wilhelmina, raised their 12 children. Harry's kids named Joseph, William, Harry Jr and his daughter Harriet passed away, but he still has a few children alive named Martin, Andre, John and AnneMarie. Harry also has 14 grandchildren and 3 great grandchildren. Harry DeLeyer went to a school in Sint-Oedenrode, but I don't know the exact school. When Harry wasn't at school he would help his dad on the farm and help with the horses. Unfortunately, there are no interesting stories that I know about Harry. Harry had dreams of being a Grand Prix champion when he was younger. When Harry was younger he wanted to be an equestrian and a champion show jumper.


Harry DeLeyer had to face many challenges in his life but a really hard challenge was that he and his wife Joanne were broke for a long time. The way he got more money was he worked and had many jobs. Snowman contributed to all of Harry's success but Harry helped Snowman with his success because without Harry snowman would have gone to slaughter. Three qualities of Snowman and Harry were that they both believed in each other, they also were both kind, caring and they both were brave and courageous. Harry didn't have many weaknesses but since he did love Snowman so much it was hard for him when he had to say goodbye to Snowman. When harry Deleyer was just a kid him and his brother were plowing and he saw his brothers horse come galloping across the field without his brother so harry went looking for his brother and saw him lying on the ground and he got electrocuted and it affected part of his brain so he couldn't learn much in school so harry knew he needed the farm more than harry did. Snowman and Harry won the triple crown which is a really hard horse jumping award to win.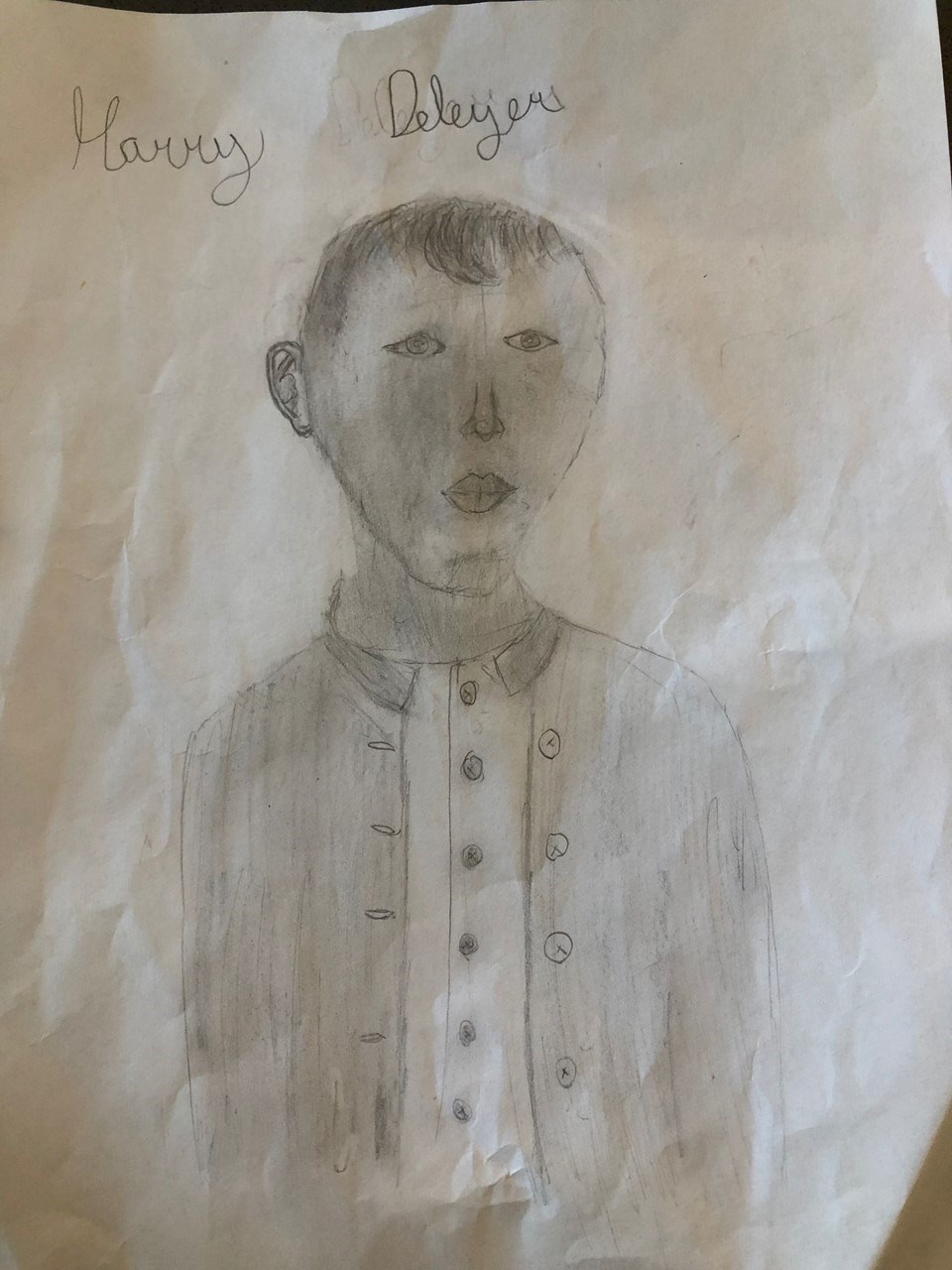 Harry DeLeyer Portrait PictureBelle CarrI learned a lot about Harry Deleyer, but the thing that surprised me the most is probably the fact hat he had to hide from the Nazis. If I was able to meet Harry I would definitely ask him how he knew Snowman would become a champion. I would also ask him what was the Knox riding school that he worked at like and also what was his favorite part of his life related to horses?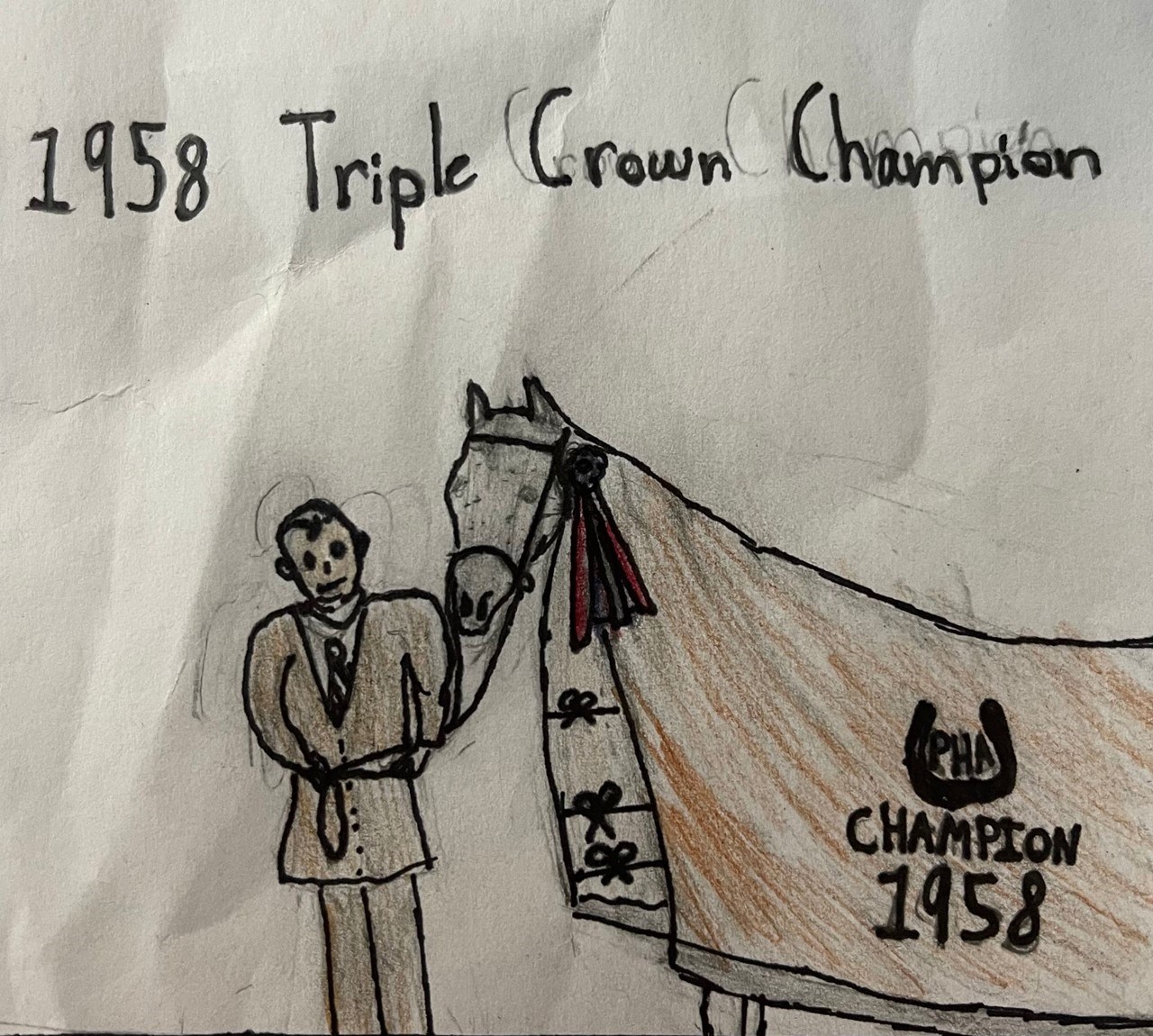 Harry wins the Triple CrownBelle CarrI would want to be Harry's kid because he knows a lot about horses and that way I would too. I really liked the book because it had a lot of information about Harry. I think that he doesn't many experiences that I have but we both love horses. Others may not like this book because it has some sad things like how some horses go to slaughter when they are not bought at auctions. I'm glad I learned about this person because we both love horses and he had an interesting life to learn about. I think I would look up to Harry as a role model because I would really like to do what he did such as rescue a horse and train or maybe jump those horses really high.
Page created on 5/10/2022 3:15:17 PM
Last edited 5/12/2022 5:20:46 PM
The beliefs, viewpoints and opinions expressed in this hero submission on the website are those of the author and do not necessarily reflect the beliefs, viewpoints and opinions of The MY HERO Project and its staff.