" … my daughter Heather was killed as she protested racism. … I have been deeply moved to see people across the world, the whole world, find inspiration in her courage. … I want people to know that Heather never marched alone. She was always joined by people from every race and every background in this country." - Susan Bro, speaking at the 2017 MTV Video Music Awards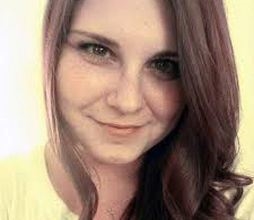 Heather HeyerPhoto: HeatherHeyerFoundation.comPrior to her death on August 12, 2017, Heather D. Heyer was not a recognizable face on the news. Nor was she a household name. She was a private citizen who grew up in the small town of Ruckersville, Virginia, and worked as a paralegal for a law firm in nearby Charlottesville.
On the day she died, Heyer was living her beliefs. She was on the streets in Charlottesville, taking part in protests against a white supremacists' rally. A man -- later identified as a white supremacist -- drove into the crowd, killing Heyer and injuring 19 others.
Now, Heyer is a nationally known civil rights activist. And, to those who knew her, she was an everyday hero: a normal person who did what she could to educate others by her own example.
She made speaking out against racism and bigotry an everyday part of life. She challenged friends and loved ones alike to assess their own beliefs and did not back down when she saw hypocrisy. According to reports from her memorial service, she lived her philosophy so powerfully that she ended a romantic relationship with a man when he criticized her for working for an African American at the law firm.
Her obituary in Charlottesville's newspaper The Daily Progress reads in part: "She was an outspoken, outgoing, determined and passionate individual and had a special regard for social injustices and especially those concerning race relations."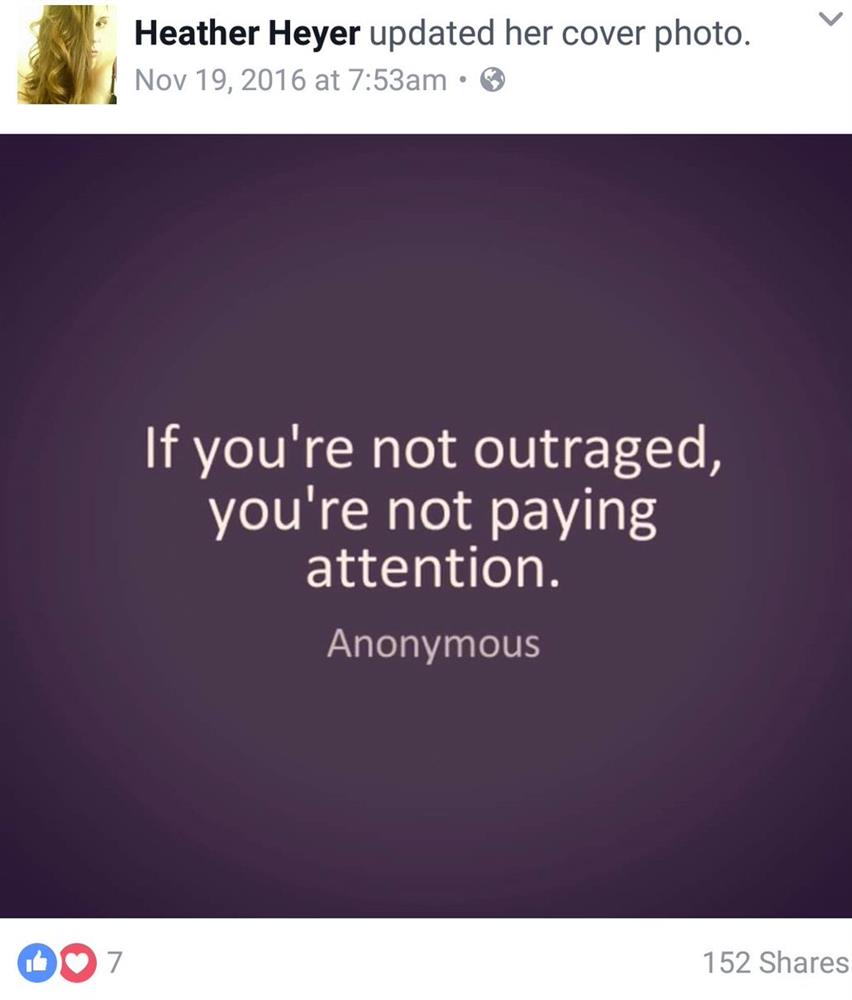 Photo: Facebook.com
Longtime friend Lauren Moon told the Progress that Heyer's philosophy could be summed up by the words "who cares."
"Who cares," Moon told the newspaper. "As long as you have a good heart and you're a good person, who cares if you're gay, who cares if you want to date a black person or a black person wants to date a white person. Who cares. Just be a good person, be kind to others. Stop with all the hatred."
Heyer's favorite quote was "If you're not outraged, you're not paying attention," by an anonymous source, according to her social media profiles. The injustices she saw outraged her and she fought for what she knew was right until the end.
Heyer's death has made her a national figure, and her family intend for her living example, story, and legacy to work toward continued social justice and civil rights efforts. A foundation has been set up in her name, the Heather Heyer Foundation, which will award scholarships to those seeking an educational degree or certification in social justice-related fields.
Page created on 9/14/2017 2:51:45 PM
Last edited 10/11/2017 6:27:01 PM