Helen Keller
by
Addie L.

from

United States

"Never bend your head. Always hold it high. Look the world straight in the eye" said Helen. Helen Keller was blind and deaf, and throughout her childhood, she learned how to get past those challenges. She always showed her bravery and determination though all her accomplishments.

Helen Keller was born on June 27, 1880 in Tuscumbia, Alabama. Helen was a perfect baby until the age 1 ½. She got very sick with high fevers to big headaches. After that, 6 years later, Annie Sullivan came into Helen's life. Annie started to work with Helen on March 3, 1887, Annie did not know that she would be working with Helen for 50 years. When Annie taught Helen words, it was difficult because Helen could not see or hear. So Annie had to teach Helen the hard way. Annie taught words to Helen by pressing letters of words in to Helen's hand. After, Helen would repeat it in Annie's hand. It was also extremely hard to let people know what she needed. Helen finally understood what Annie was trying to say when she put Helen's hand under water and spelt it out in the other hand. At the age of 10, Helen could read and write on a typewriter. Helen wanted to learn more, so she did. Sarah Fuller taught Helen how to talk. Helen would put her hand on Sarah's lips and Helen would feel the vibration. At age 16, Helen attended Radcliffe College for women in Massachusetts and graduated in 1904.

Helen Keller was known for being blind and deaf. In college she started to write about her experience with blindness and deafness. Helen wanted to help other people like herself, so joined the American Foundation for the Blind, and she traveled the country giving speeches and raising money. While World War II was going on she visited the wounded army soldiers to encourage them not to give up. Helen also Keller wrote 12 books.

Sadly, Helen died on June 1, 1968 in Arcan Ridge Easton, Connecticut. Helen Keller faced a lot of difficulties and challenges. She still remained hero to many people and will be always remembered.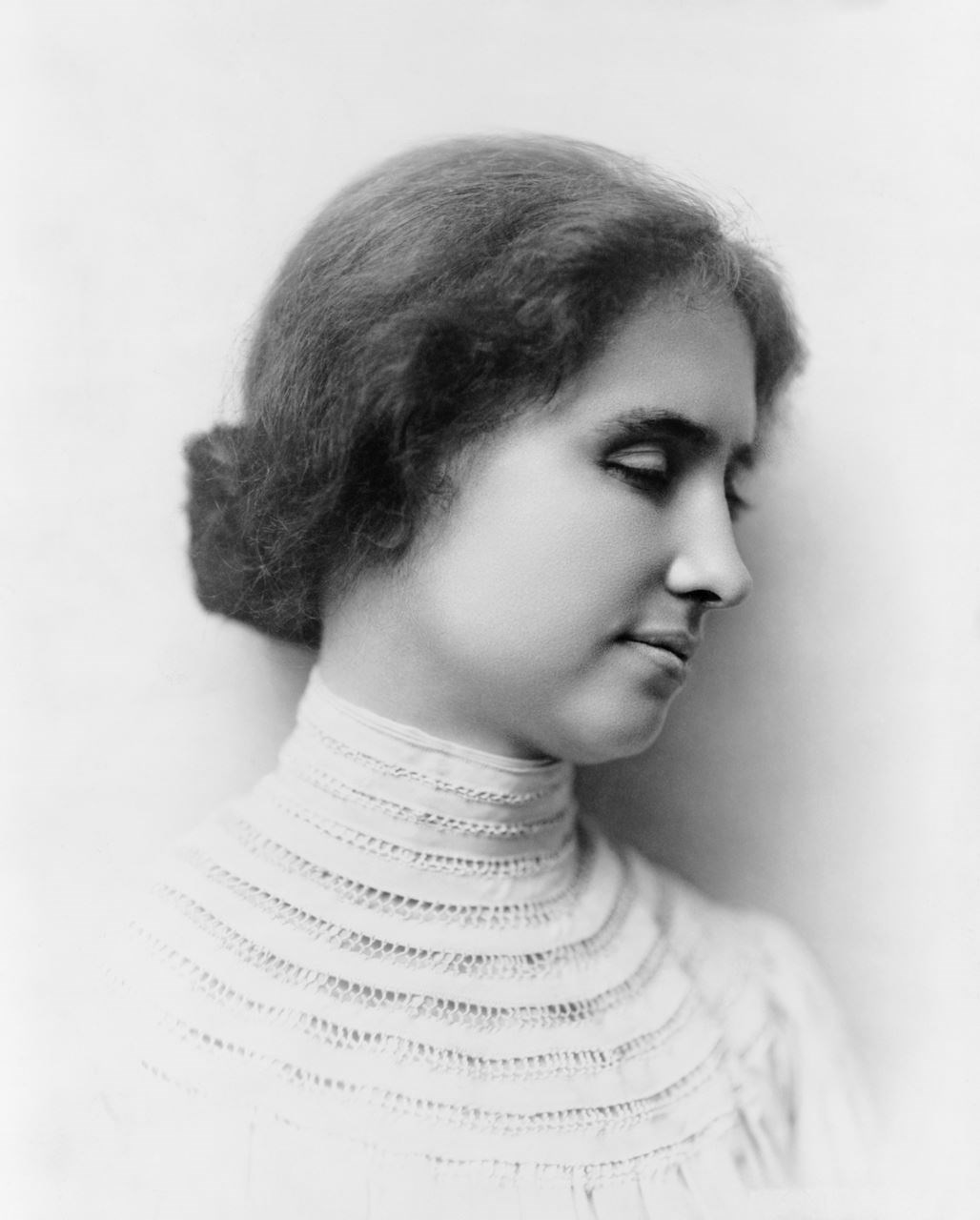 Helen Kellerpublic domain

Source:
Ducksters https://www.ducksters.com
Helen Keller : her life in pictures 2007 by George Sullivan
Page created on 1/16/2019 7:38:00 PM
Last edited 1/18/2019 11:02:06 PM
The beliefs, viewpoints and opinions expressed in this hero submission on the website are those of the author and do not necessarily reflect the beliefs, viewpoints and opinions of The MY HERO Project and its staff.