My Hero project has grown since its inception during O.J. Simpson trial. KOCE will air segments from film festival.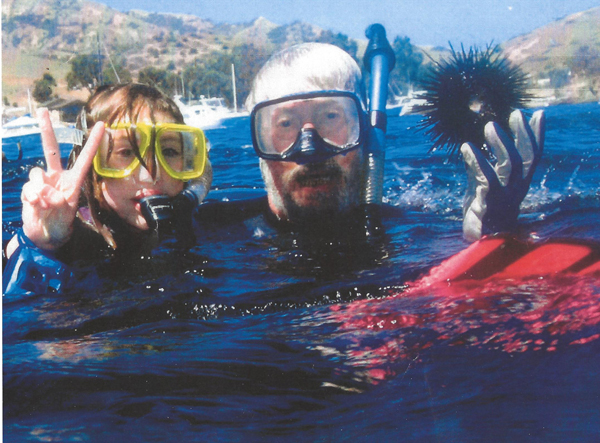 Mike Plaza/Coastline Pilot
Laguna Beach mother and filmmaker is making strides in her efforts to redefine celebrity as the everyman's hero.

KOCE will air "The Heroes of Orange County," a 30-minute program featuring a selection of award-winning short films from the Laguna Beach My Hero Film Festival this Sunday at 9:30 a.m and 6:30 p.m. on channel 50.2 and Cox Communications' channel 810.

The program, which will continue to air throughout the month showcases segments of documentary films that honor some of Laguna's local heroes such as Shaun MacGillivray's "Joey," which tells the inspirational story of 12-year-old Joey Masella, who died of the rare disease Epidermolysis Bullosa.

Student reporter Slater Jewell-Kemker interviewed her hero, Jean Michel Cousteau, about protecting marine life and oceans.

Surfers and activists James Pribram, David Vanderveen and Vince Duer traveled around the world raising environmental
awareness while saving endangered surf spots in "Eco-Warriors: Guardians of Surf."

Wendy Milette, the festival's director, documented Dorothy Meyers' transformation of grief, after losing her husband of 60 years, at the Laughter Yoga Institute of Laguna Beach.

"The broadcast on KOCE and the film festival are instrumental in getting the My Hero website to reach a broader audience," said Jeanne Meyers, co-founder and director of the My Hero Project.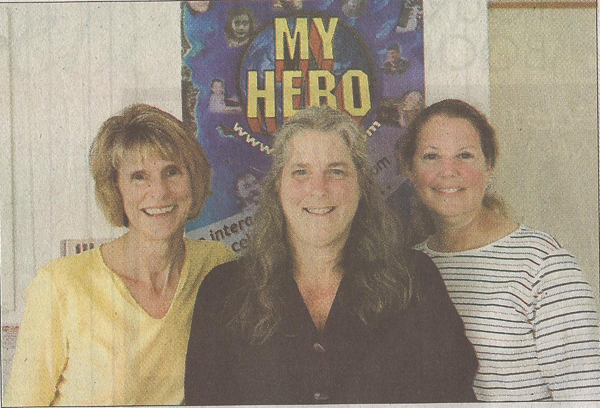 Mike Plaza/Coastline Pilot
The project operates a nonprofit, commercial-free, multimedia, educational website that hosts the world's largest archive of "hero" stories from around the world. Visitors are encouraged to take the free web design tutorial, so they can design their own web page with a story, images and links describing a personal hero.

According to the website, "These stories serve to remind us that we all have the potential to overcome great obstacles and achieve our dreams by following in the footsteps of our heroes."

Meyers was initially inspired to create an interactive TV program for families where they could share stories about real life heroes in response to the negative programming surrounding the O.J. Simpson trial in the 1990s.


"Global outreach ... creates a, positive, universal understanding of each other around the world."
- JEANNE MEYERS CO-FOUNDER AND DIRECTOR OF THE MY HERO PROJECT
"During the trial, I was a mother to two young sons, so I was concerned about the constant stream of violence bombarding the airwaves," said Meyers. "I had to do something about it."

And she did.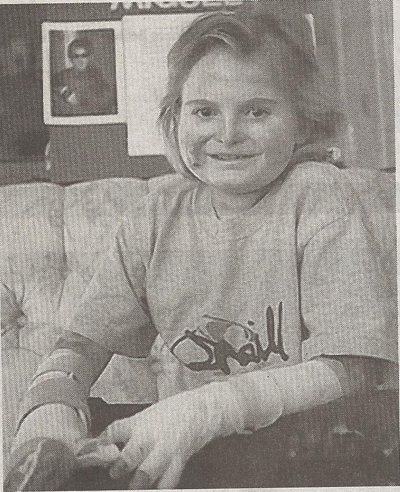 Mike Plaza/Coastline Pilot

After creating a made-for-TV pilot interviewing everyone from politicians to environmentalists - including then-Mayor Rudy Giuliani awarding New York City firemen for their bravery during 9/11, and "Jurrasic Park" author Michael Crichton talking about his hero, World Wildlife Conservationist George Schaller - studio executives rejected the idea as lacking "commercial" appeal.

Staying true to her vision, Meyers took the advice of co-founder Carol Pritzker, who advised her to launch it as an interactive website, due to its potential for teaching computer literacy.

Since then, more than 5,000 teachers a month have been utilizing the "Teacher's Room," to exchange ideas about
lesson plans and ways to integrate the project into their Art, Science and ESL classes.

In addition, the site has consistently doubled its audience every two years, receiving hits from more than 160 nations including Bosnia, Senegal and Jordan.

Last spring, the My Hero Global Exchange Project's media educators, Milette and Chris Cain conducted workshops with teachers and students at the Royal Film Commission in Amman, Jordan, where Milette used her documentary on the Laughter Yoga Institute to break the ice.

"It is important for us to have a global outreach, because it not only enriches the project for everyone involved but it also creates a positive, universal understanding of each other around the world," Meyers said.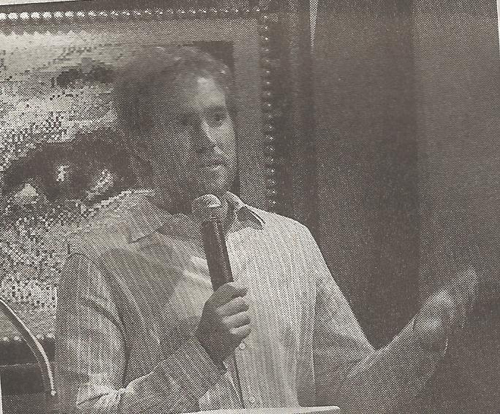 Mike Plaza/Coastline Pilot
The organization has received financial support in the form of a Cultural Arts Exchange Grant from the U.S.
State Department Bureau of Education and Cultural Affairs and a grant from the City of Laguna Beach, along with
additional funding from the Seedlings Foundation, the Foundation for the Contemporary Family as well private donors like
[seven-degrees], but project is still in need of more support.

In order for the website to keep up with the demands of a growing international audience, which Meyers believes holds the key to the future, the organization, like most successful nonprofits, needs to increase its fundraising.

"It is so important for kids to see Slater follow her dream of becoming a reporter and then be selected as an environmental representative attending the United Nations, or to watch James [Pribram] be a spokesperson for his belief in one world, one ocean.

"But it takes money to run a festival and a website."

Submissions to this year's My Hero film festival, to be held Nov. 26 at USC, are due by the extended deadline of Oct. 1.

For more information or to make a donation, visit myhero.com.
Page created on 7/30/2012 4:03:37 PM
Last edited 7/7/2017 11:12:50 PM