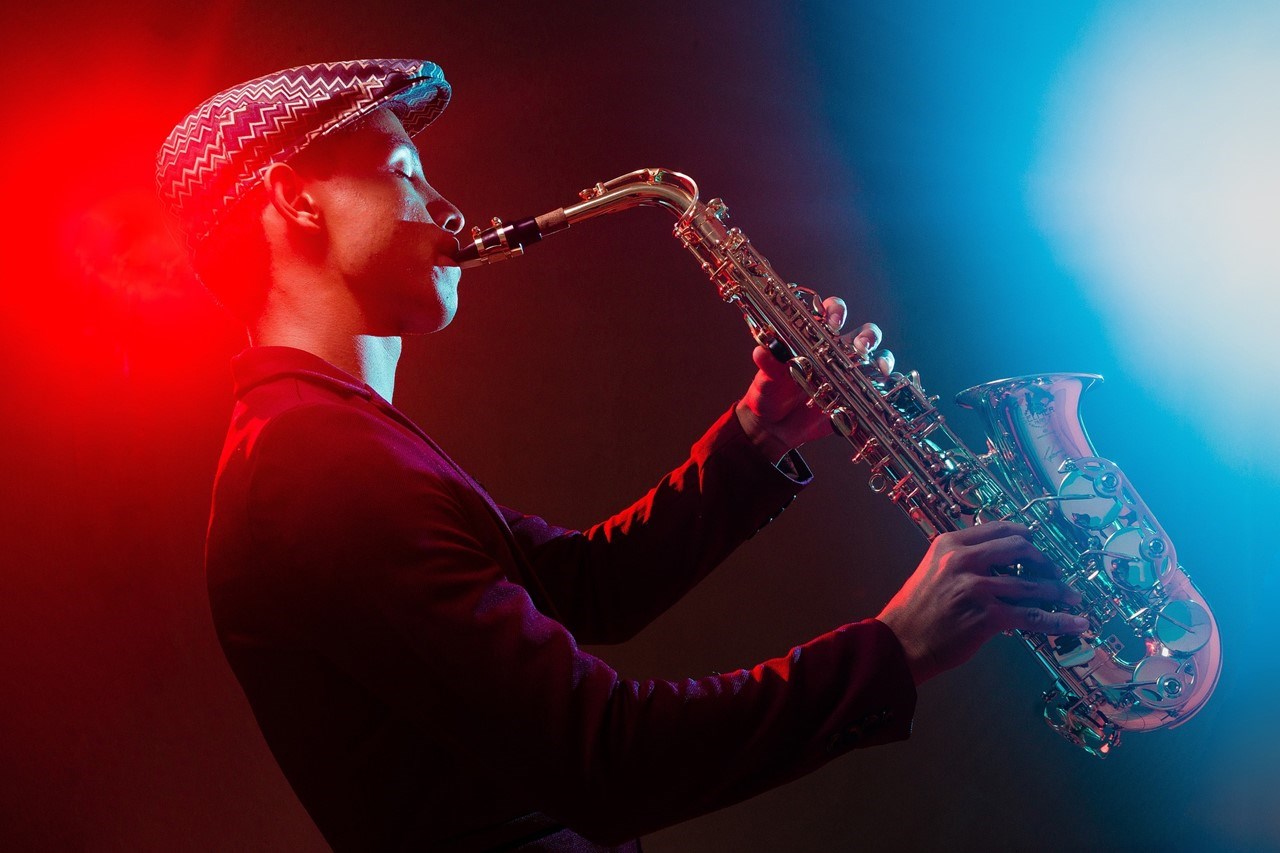 Delta Blues MusicImage source: https://pixabay.com/photos/music-performance-concert-musician-3264716/Music is as old as humanity itself. Over the years, archeologists have unearthed primitive musical instruments, such as flutes made of bone and ivory, dating back over 43,000 years.
Different cultures had their various forms of music. In America and other parts of the globe, the various historical forms of music have evolved into modern-day music. But evolution has not happened by chance.
Notable people in recent history have played important roles in changing the face of American music and the world at large. This guide highlights these notable heroic musicians that have shaped the face of music, transforming it through the generations into what we have today.
Elvis Presley
You cannot speak about the history of American music without mentioning Elvis Presley. Born in Tupelo, Mississippi, on January 8, 1935, Elvis became an iconic figure in the rock and roll scene. During his heydays in the 50s and the 60s, Presley took the little-known rock and roll genre of music to the level of popularity it enjoys today.
Elvis's music transcended genre limitations and is known to create songs that fused rock and roll, country, and R&B all in one song.
While Elvis Presley is known for his contribution to popularizing rock and roll and influencing the culture of his generation, the three Grammys he won were for his gospel music recordings.
David Bowie
Irrespective of any list of the most influential musicians you come across, you will find David Bowie on that list. David Bowie was born in Brixton, London, on January 8, 1947, sharing his birthday with Elvis Presley.
While Presley may be credited with popularizing rock music, David Bowie is credited for confronting sexual conformity in the rock and roll circles with his androgynous looks.
During his heydays in the 70s, Bowie consistently reinvented his sound and became the pioneer of glam rock, which inspired punk music, which subverted the definition of rock music.
Bob Marley
Bob Marley is arguably the most notable musician from a third-world country that has enormously contributed to the shape of music.
Born Robert Nesta Marley in Kingston, Jamaica, on February 6, 1945, Bob had his breakthrough in 1973 when his music transcended Jamaican boundaries and gained acceptance worldwide.
Reggae music was in existence before Bob was born. History traces reggae music in the 40s and the 50s as the Jamaican recording industry was in its infancy. But it wasn't until Bob Marley gave it new life that it became a mainstream genre of music with fans that transcended racial boundaries.
African American Civil War Soldiers
Today's blues have their roots in the delta blues music that traces its history to the civil war in Mississippi. While many notable delta blues musicians have made huge contributions to the evolution of the blues genre of music, credit goes to the African American civil war soldiers who were the real pioneers of the delta blues genre.
Delta blues began as an embellishment of field hollers fused with the then predominantly white instruments among the African American soldier population and acted as a symbol of overcoming.
A handful of modern pop stars draw their inspiration from Legendary Delta Blues Musicians who changed the history of delta blues music, such as Charlie Patton and Robert L. Johnson. These modern-day artists include Christone "Kingfish" Ingram, Cedric Burnside, Alabama Slim, Amythyst Kiah, and Little Freddie King, among others.
Final Words
The heroes mentioned above are not the only music heroes. Many other great artists have made great contributions to the face of modern music.
Still, present-day heroes are also playing a part in shaping the face of music for future generations. But the real credit goes to the pioneers of what we enjoy today and will continue to enjoy for years to come.
Page created on 11/8/2022 10:14:27 AM
Last edited 11/8/2022 10:19:03 AM