Kids tell honest and important stories, yet they often go unheard
MY HERO Festival is thrilled to announce that 'I Could Tell You 'Bout My Life,' a film by 19-year-old Michael Martin wins Best Trailer at the 2022 International Film Festival.
A film about Juvenile Justice.
Mentored by filmmakers Chiemi Karasawa and Hollis Meminger, 19-year-old Michael Martin reflects on his incarceration on Rikers Island and the effect it had on his life.
On April 10th, 2017, New York Governor Andrew Cuomo signed a law inspired by the "Raise the Age" movement and New York is now raising the age of criminal responsibility to 18 years old, no longer prosecuting and incarcerating 16- and 17-year-olds as adults. When Michael Martin got arrested at age 17, this law did not exist. As a result, a judge sentenced him to jail time on Rikers Island.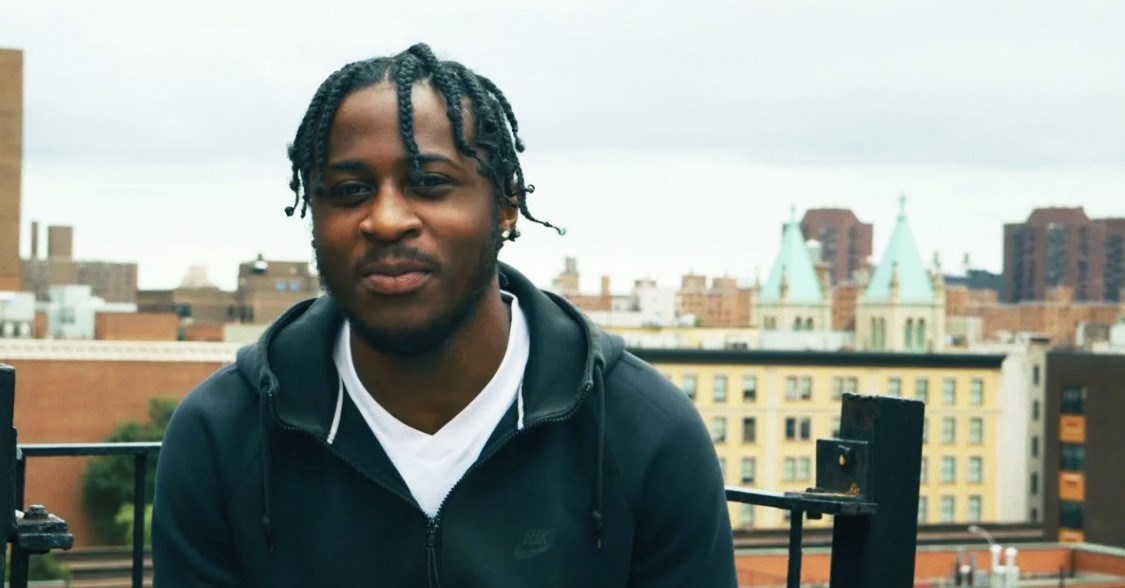 Michael MartinByKids
In crafting 'I Could Tell You 'Bout My Life.' Michael recounts events that led to his incarceration. He describes being bored, "hanging with the wrong crowd" and interviews his 64-year-old grandmother about raising five children in a single-bedroom, East Harlem apartment. When Michael asks his grandmother, Cynthia, how she became his guardian, she recalls how his mother "had problems," and in order to avoid Michael falling into foster care, she "told that social worker I was taking you home with me." She describes using a monthly $231 from the Human Resources Administration and wages earned during 12-hour shifts, Cynthia fed and clothed Michael and his siblings.
As Michael narrates his journey, he raps the chorus from a song he wrote: "A couple young'uns always breaking rules, never staying true just the summertime blues … yea I barley even know my mother, always played the block but those was my brothers, 'cause where I'm from we don't switch on each other." Using a percussion track as a minimalistic score, Michael used his rhymes and a GoPro to document his story. When Michael asks his parole officer if he can imagine a better alternative to incarceration, he says, "I believe in education over incarceration" and reminds us that a year of incarceration costs the same as a year at an Ivy League university. Since his release, Michael has taken classes at Friends of Island Academy in order to obtain a GED.
In the film's final moments, Michael asks his grandmother what she sees in him that he does not see in himself. "I see hope. I see love. I see everything in you. I hope and pray that you can see it in yourself. You're you. Be you", she says. As Cynthia's wisdom echoes, Michael confidently strides down the sidewalk to take his GED exam. Mike's mentors were Chiemi Karasawa (award-winning documentary filmmaker and founder of Isotope Films) and Hollis Meminger (a Presidential Leadership Scholar and prolific cinematographer with television credits including The Blacklist, Narcos and Younger.
By giving kids from diverse backgrounds around the world tools, skills and guidance to make documentary films, this great organization provides an outlet for sharing personal stories, which in turn brings us closer together as an international community rooted in compassion and understanding.
Said Michael:
It's important to tell your story because everyone has a different point of view and you never know when your point of view can help the next person. It's a chance to speak about how you feel… and establish a connection.
Watch the film here: /i-could-tell-you-bout-my-life
To find out more about BYkids go to: https://bykids.org/
Accreditations
'I COULD TELL YOU 'BOUT MY LIFE' was an official selection at the International Youth Film Festival, Atlanta and is touring with the Science Film Festival to Bangladesh, India, Iran , Kenya, Malaysia, Mali, Pakistan, Singapore and Vietnam from Oct. 1 to Dec. 20. 'I COULD TELL YOU 'BOUT MY LIFE' was also the keynote at the Professional Business Women of California conference, was invited to present at SXSW EDU, the Museum of the City of New York as part of their NY Film Activism Series and for the Robin Hood Foundation's Teen Council. Selected for the International Youth Film Festival in Atlanta at the Social Justice Symposium at the National Center for Civil and Human Rights.
About MY HERO International Film Festival
The MY HERO International Film Festival brings together professional and youth filmmakers who honour local and global heroes working for positive change in the world. Thanks to generous sponsors, prizes are awarded to elementary, middle school, high school, college and professionals in a variety of categories including documentary, narrative, music video, animation, experimental, and more.
To find out more about the Film Festival go to: /Films/festival
Join us on November 19th at 2pm PST for the 18th MY HERO Film Festival Ceremony, the celebration of the best of humanity. The featured winning short films shine a light on activists, peacemakers, environmentalists, humanitarians, artists & others who make a positive impact in the world. Congratulations to the filmmakers for bringing these important stories to life. Thank you to our prestigious Awards Presenters for their vision and generosity! Register HERE.
About BYkids
BYkids is a non-profit organization that mentors teens to create short documentaries to tell their stories through film and share the realities of global inequality and injustice on the world stage.
Said Holly Carter, Founder and Executive Director, "We give kids agency to inspire, empower and enact change. Kids learn citizenship through empathy, using film as a starting point for understanding. By giving kids the tools and mentoring to make documentary films about their lives and packaging those films for a wide American audience, BYkids gives voice to youth from diverse cultures, and encourages international understanding and engagement by giving viewers concrete ways to respond."
Each year, the organizations' Story Selection Committee, which comprises of UNICEF and a group of nationally-recognized journalists, filmmakers, teens and non-profit leaders, creates a list of potential stories from which five are chosen. Each story is then given to a BYkids' Film Mentor who spends a month helping the young person make the film.
BYkids also partners with public television, Discovery Education, CBS, and PenPal Schools which ensures the films reach millions of viewers.