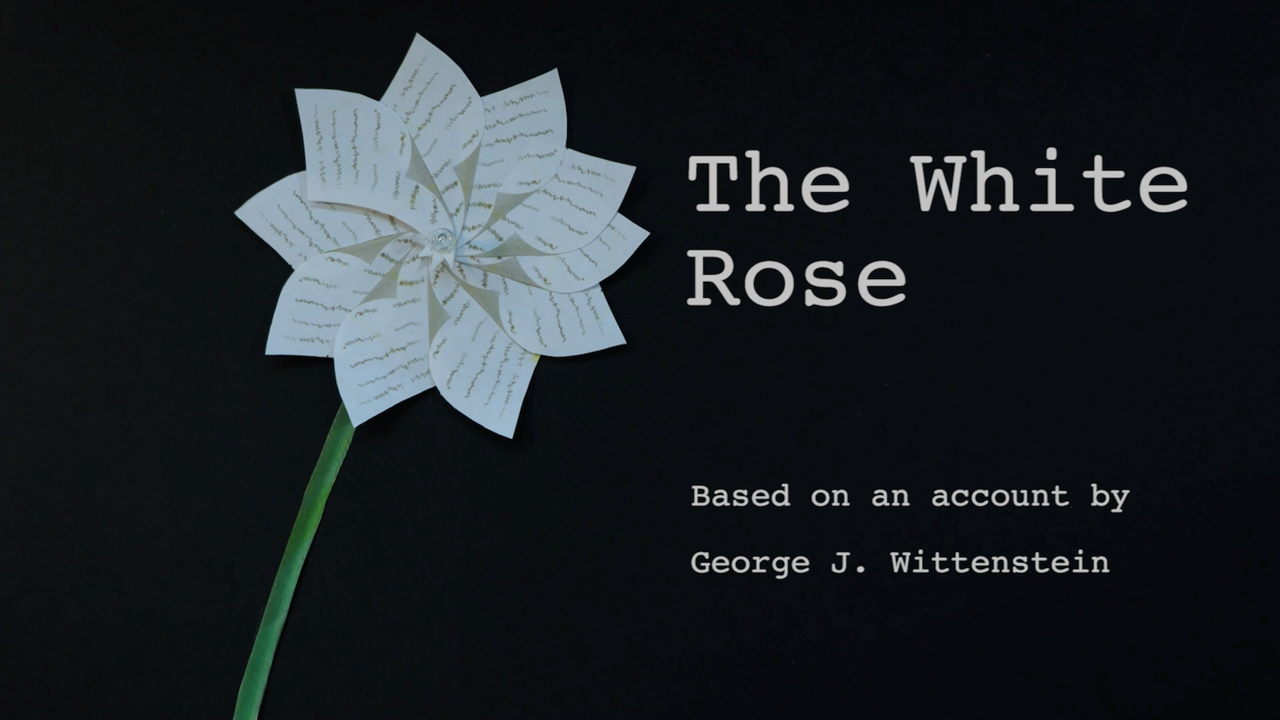 The White RoseIan Kim, with permission
HIgh school student Ian Kim's short animation film, The White Rose, is a finalist for High School Documentary, WOJ Award, and WOJ High School Creative at MY HERO's 18th Annual Film Festival.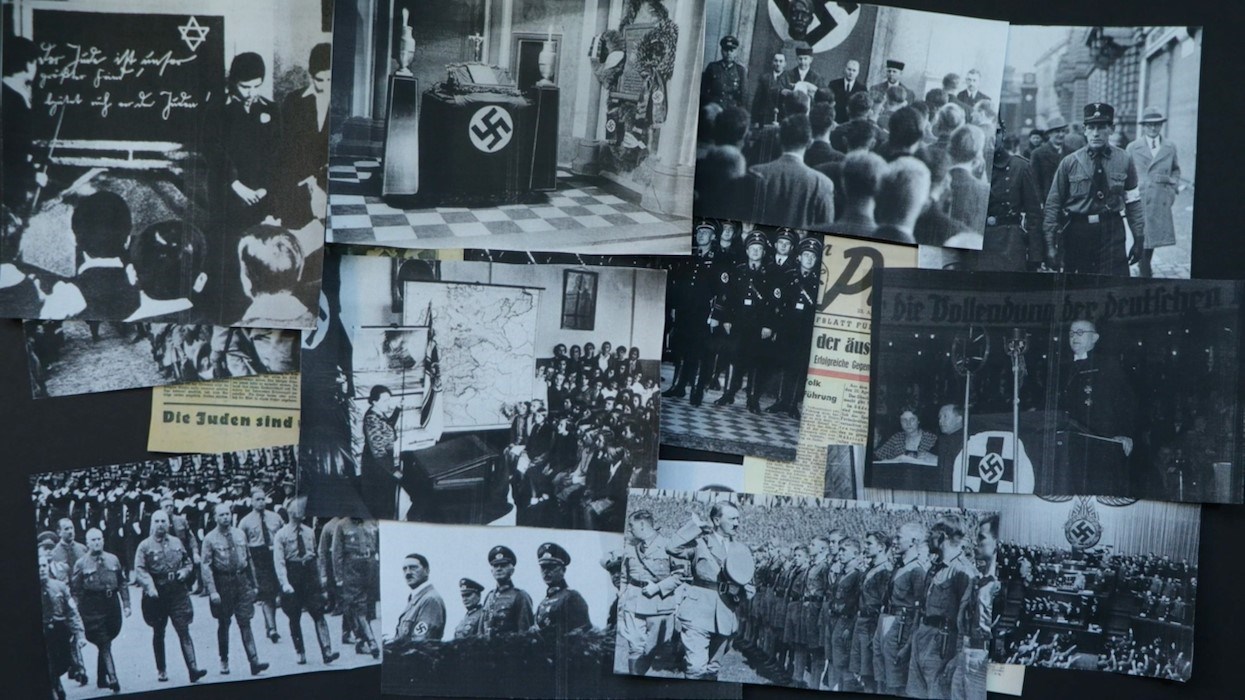 Still shot, The White RoseIan Kim, with permission
The White Rose is a powerful story about the German students who resisted the Nazis by distributing incendiary leaflets. Siblings Hans and Sophie Scholl formed an underground resistance movement called the White Rose, beginning a heroic campaign to distribute anonymous leaflets calling on the German people to rise up and overthrow the Nazi regime, a cause they paid for with their lives.
The story is expertly presented in stop-motion animation though the account of former student member, George J. Wittenstein.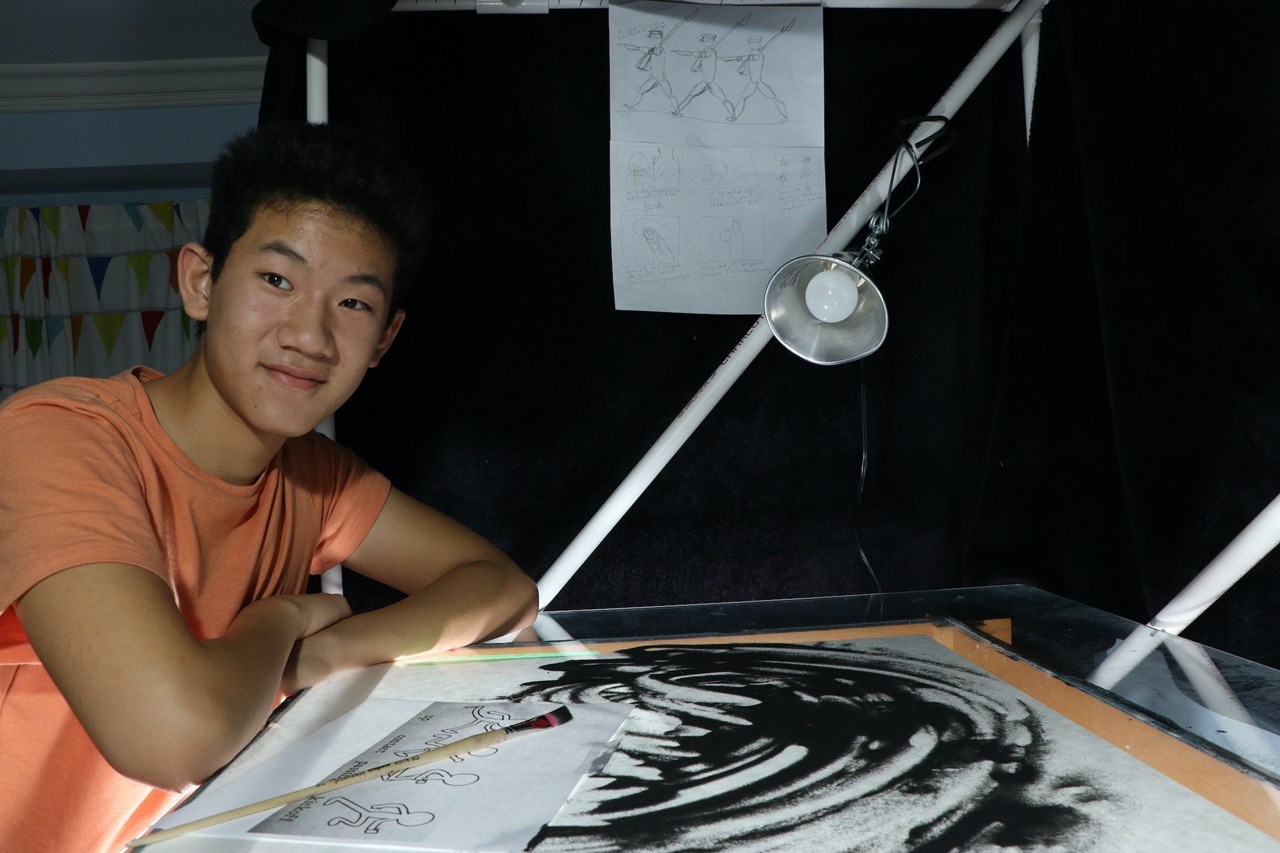 Ian KimIan Kim, with permission
MY HERO had an opportunity to interview Ian Kim, who did the animation, writing, and direction for the film. Ian explained that the intense filmmaking workshops he had taken for two summers at the Righteous Conservation Project (RCP) helped him to understand the potential that lies in making documentaries using animation.
Ian told MY HERO: "The White Rose combines direct artistic expression with testimony: this medium can be artistic as well as authentic." Indeed, the film shows how art combines with real life, leaving room for interpretation and emotional connection.
Ian was quick to note that his eight-member team was involved in every part of the project, including choosing how to animate: all were engaged the whole time.
Screen shot: The White RoseIan Kim, with permission
The students had been trained during middle school in two week-long summer programs at RCP, where they developed their animation skills on the job. RCP is a collaboration of Holocaust survivors and teens created by four Harvard-Westlake students in 2011.
While Ian's most recent films were made outside of the program, RCP provided advice and guidance. The mentor for his recent projects has been Harvard-Westlake Upper School faculty, Cheri Gaulke (Visual Arts and Film Chair), who is also one of the founders of RCP and their artistic director. Gaulke, Ian said, help him to see the world as an artist, to live from an artistic perspective. Gauke has mentored hundreds of successful video/film projects at Harvard-Westlake. For her, the Righteous Conversations Project is an opportunity to empower young people to use art to change the world.
Speaking of mentors, Ian said, "My parents have been super supportive." And then there's his sister, Sophie Kim, an artist and writer who has influenced Ian's artistic growth, as well.
MY HERO often runs in families. Sophie, who is five years older than Ian, won MY HERO's International Film Festival's Emerging Artist Award in 2018 while still in high school. All three of her films placed. Playas de Tijuana won 1st Place High School Experimental, and From AIDS to Advice: LGBTQ+ Seniors Tell Their Stories won 1st Place High School Documentary. Sincretismo, about Indigenous spirituality, placed 3rd in the Student/Mentor category.
Sixteen-year-old filmmaker, Ian Kim (@ianbkim), has worked on five award-winning short films. He is also a Scholastic Gold Medalist, two-time award winner at the Cannes Film Festival American Pavilion Emerging Filmmakers Showcase, and 2022 Young Arts Finalist in Photography: he's been doing photography since 7th grade. Last year he wrote a sci fi play, entitled Robo Monk. His newer animation film, My Sisters in the Stars: the story of Lee Yong Soo, is the story of one of eleven remaining known "comfort women" survivors in Korea, in a system that claimed more than 200,000 women and girls from Japanese-occupied territories throughout Asia from 1932 to 1945. The film is currently screening around the country, but the trailer is available here. Ian says he plans to submit the film to the MY HERO 19th International Film Festival in 2023.
For more information:
Watch The White Rose: /the-white-rose
See the trailer for My Sisters in the Stars: the story of Lee Yong Soo:
/my-sisters-in-the-stars-the-story-of-lee-yong-soo
Righteous Conversation Project: A Collaboration of Holocaust Survivors and Teens
http://righteousconversations.org
MY HERO Stories--Righteous Conversation Project:
https://myhero.com/Righteous_Conversations_wins_2016_media_award
https://myhero.com/Cheri_Gaulke
About MY HERO International Film Festival:
The MY HERO International Film Festival brings together professional and youth filmmakers who honour local and global heroes working for positive change in the world. Thanks to generous sponsors, prizes are awarded to elementary, middle school, high school, college and professionals in a variety of categories including documentary, narrative, music video, animation, experimental, and more.
Page created on 10/11/2022 7:30:55 PM
Last edited 12/9/2022 4:38:39 PM