Indigenous peoples are the people who were the original inhabitants of a place. Indigenous peoples are also called "first peoples, aboriginal peoples or native peoples." According to the UN, there are 370 million indigenous peoples around the world. They make up 5% of the population, but 15% of the poorest.
International Indigenous People's Day is celebrated on August 9 because the UN Working Group on Indigenous Populations met for the first time on that date in 1982. 2017 was the 10th anniversary of the UN Declaration on the Rights of Indigenous People, which the rights that "constitute the minimum standards for the survival, dignity and well-being of the indigenous peoples of the world."
International Indigenous People's Day promotes the protection of the rights of the world's indigenous population. This event also recognizes the achievements and contributions that indigenous people make to improve world issues such as environmental protection.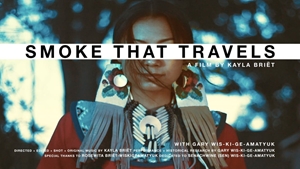 Smoke That Travels [Trailer]
What happens when a story is forgotten? I'm making a film about my dad, Gary Wiski-ge-amatyuk, my family, and what it means to be Native American today.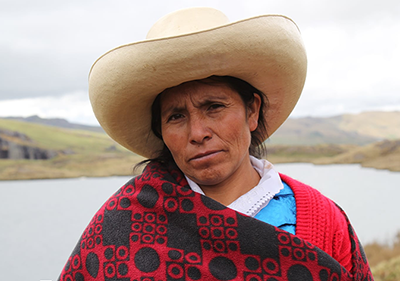 Water Song
Máxima Acuña, a subsistence farmer in Peru's northern highlands, stood up to Newmont Mining Corporation!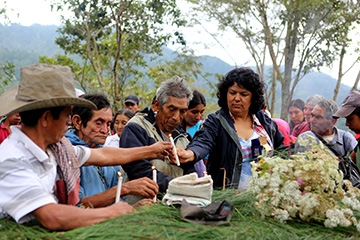 Mother of All Rivers
Berta Cáceres rallied her indigenous Lenca people to wage a grassroots protest that successfully pressured the government of Honduras and the world's largest dam builder to withdraw from building the Agua Zarca Dam.
Art about Indigenous Heroes
Stories about Indigenous Heroes


Berta Cáceres
Berta Cáceres was a native Lenca environmental and human rights advocate. The Lenca are indigenous to parts of Honduras and El Salvador and have inhabited the region for thousands of years.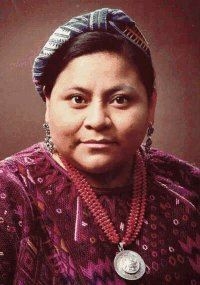 Rigoberta Menchú Tum (español)
Rigoberta Menchú, la ganadora del Premio Nobel de la Paz de 1992, piensa acerca de sí misma, como mujer indígena a pesar de que su herencia maya representa una desventaja en su natal Guatemala.
Organizer created on 10/9/2017 10:56:10 AM by
Last edited 1/2/2019 9:03:56 PM by Anthony Pouw