"I was taught by my father that when someone is drowning, you don't ask if they can swim, you just jump in and help." -Irena Sendler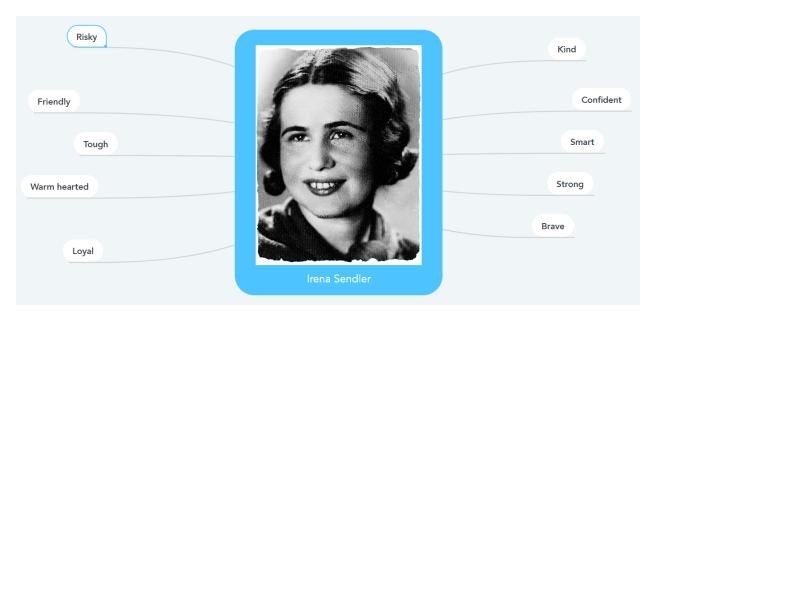 Irena Sendler Webby Jack
I chose to write about Irena Sendler because she risked her life to save Jewish children, and it is a bold and brave thing to do, which is inspiring. The book is a biography written in 2011 by Susan Goldman Rubin that is 40 pages long. The memoir spans 50 years, from 1939 to 1989. Susan Goldman Rubin grew up in New York City and was born in 1939. Interestingly, Susan Goldman Rubin has written over 55 books, many of which take serious historical events and make them appropriate for children. Even though the stories are for children, she keeps all the essential details in the story, even if the facts are disconcerting.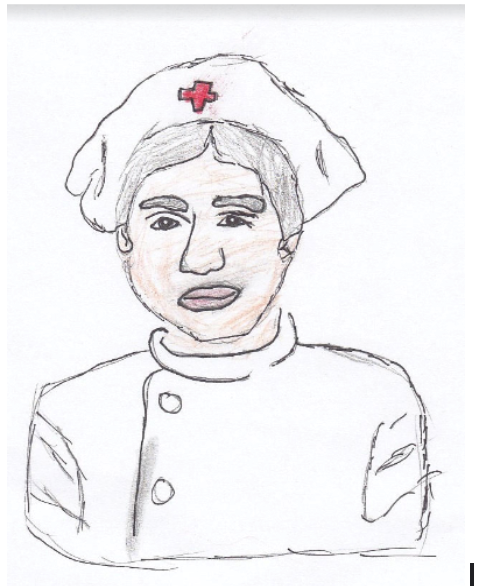 Irena SendlerBy Jack
Irena Sendler was born in Poland in 1910. She grew up in a small town just outside of Warsaw. Her father was a doctor and gave free medical care to the Jewish and poor people in his community. Irena was an only child and did not have any sisters or brothers. At the age of seven, tragically, her father passed away. After graduating from Warsaw University, Irena was inspired by her father's humanitarianism, so she tried to continue his goodwill and follow in his footsteps by helping Jewish children. Ever since Irena was a student, she wasn't afraid to face the consequences of going against authority. During class at University, Jewish students were forced to sit apart from the rest. Irena disagreed with this action and decided to sit with the Jewish students to show her unity. When students were given name tags with "Not Jewish" or "Jewish" written, Irena scratched out her name tag because she thought it was discriminatory. Her father was her most significant role model, and she grew up helping others just as he had done as a doctor. Irena dreamed of helping others, and she became a social worker and a nurse. One example of foreshadowing in her early life and what she would do later is that Irena was baptized and raised Catholic. Later, she helped protect Jewish children under the code" Sister Jolanta," helping them escape to Catholic orphanages and convents.
Irena went through a tough time because she was a secret group (Zegota) member that helped Jewish children escape from the Warsaw Ghetto. She ended up being captured by the German police (Gestapo). Irena was tortured and sentenced to death, but her friends at Zegota could bribe the Gestapo guard and set her free. After she escaped death, Irena kept a low profile by hiding in many places, including the zoo. Irena continued to work for Zegota and help Jewish children escape and find a safe place. Irena was courageous because, knowing she could die, she still risked her life to save Jewish children. Irena was also loyal because the Gestapo soldiers tortured her by breaking her feet and legs, but she refused to tell them where a secret list of names was hidden. The index had the terms of the Jewish children she helped escape. Irena also believed in justice because she thought you shouldn't be treated poorly because of the religion you believe. Many sad stories happened to Irena, but one of the most painful was about a little girl that had been moved from foster mom to foster mom. Then one day, the little girl asked how many mommies can I have. I am going to have mommy number 32. Irena did not have many human weaknesses except because she was so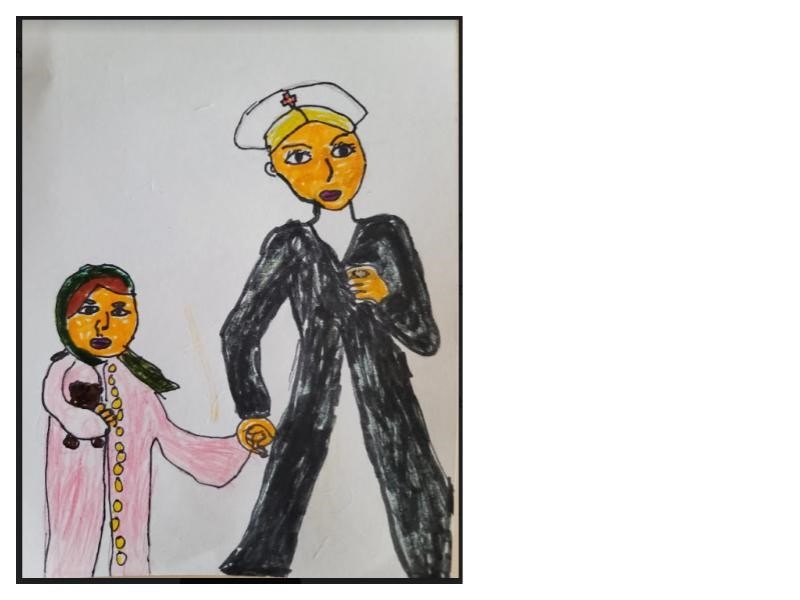 Irena Sendlerby Jack
focused on helping Jewish children escape that she could not go to her mother's funeral. Her biggest human weakness was her selflessness; it made her personal life difficult and sad for her and her family. Irena won many awards, including the Polish Righteous Among the Nations, the Order of Polonia Restituta, the Order of the White Eagle and the Audrey Hepburn Humanitarian Award.
The most surprising thing about Irena was when her legs were broken during her torture. She didn't say where the list of names was, even though she didn't know any of the children on the list. If I could meet Irena, I would ask her which child was the hardest to smuggle to safety. I would also ask her why she risked her life to save children she didn't even know. I could also ask her if there was anything she regretted. I wouldn't want to be Irena's child because she was also working on her project and would have been too busy to spend time with me. I liked the book because it explains a lot of historical events in an easy way for kids to understand. I learned that the German secret police were called the Gestapo, and they hurt and killed Jewish people and anyone that helped Jewish people. I realized that I should stand up for others and not ignore people that need help. Some people may not like this book because it has a lot of sad moments and deals with the deaths of many people. I am happy that I chose Irena Sendler. The more I read about her, the more interested I am in her. After reading this book, I would consider Irena Sendler someone to look up to because she did unbelievable things that most people would not be brave enough to do.
https://irenasendler.org/ Norm Conard
https://www.yadvashem.org/yv/en/exhibitions/righteous-women/sendler.asp Yad Vashem
https://en.wikipedia.org/wiki/Irena_Sendler Wikipedia®
https://jfr.org/rescuer-stories/sendler-irena/ The Jewish Foundation for the Righteous
https://www.neh.gov/article/irena-sendler-and-girls-kansas The National Endowment for the Humanities
Page created on 3/1/2023 8:45:10 PM
Last edited 4/19/2023 6:43:52 PM