Jackie Robinson
by
Tristinn Joshee

from

Cochrane in Canada

"Nobody wants you to quit when you're losing; nobody wants you to quit when you're ahead." -Jackie Robinson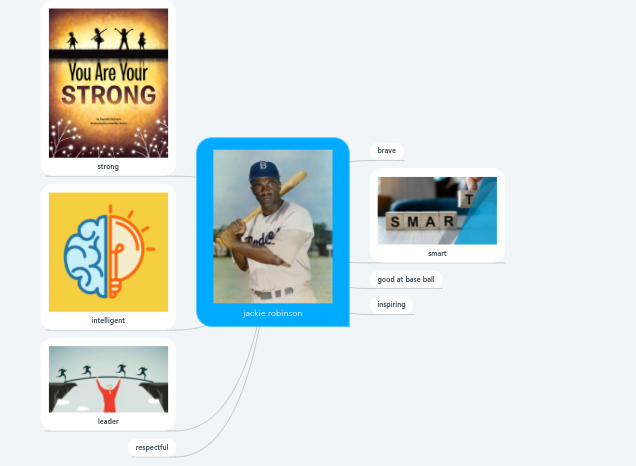 webby Tristinn
I chose this person because he was the first black person to play professional baseball. My book is a biography book . This book was 35 pages long but I still learned a lot. This book took place from 1919 to 1972. This book was made in 2016. Josh Gregory has written more than 80 books in his life.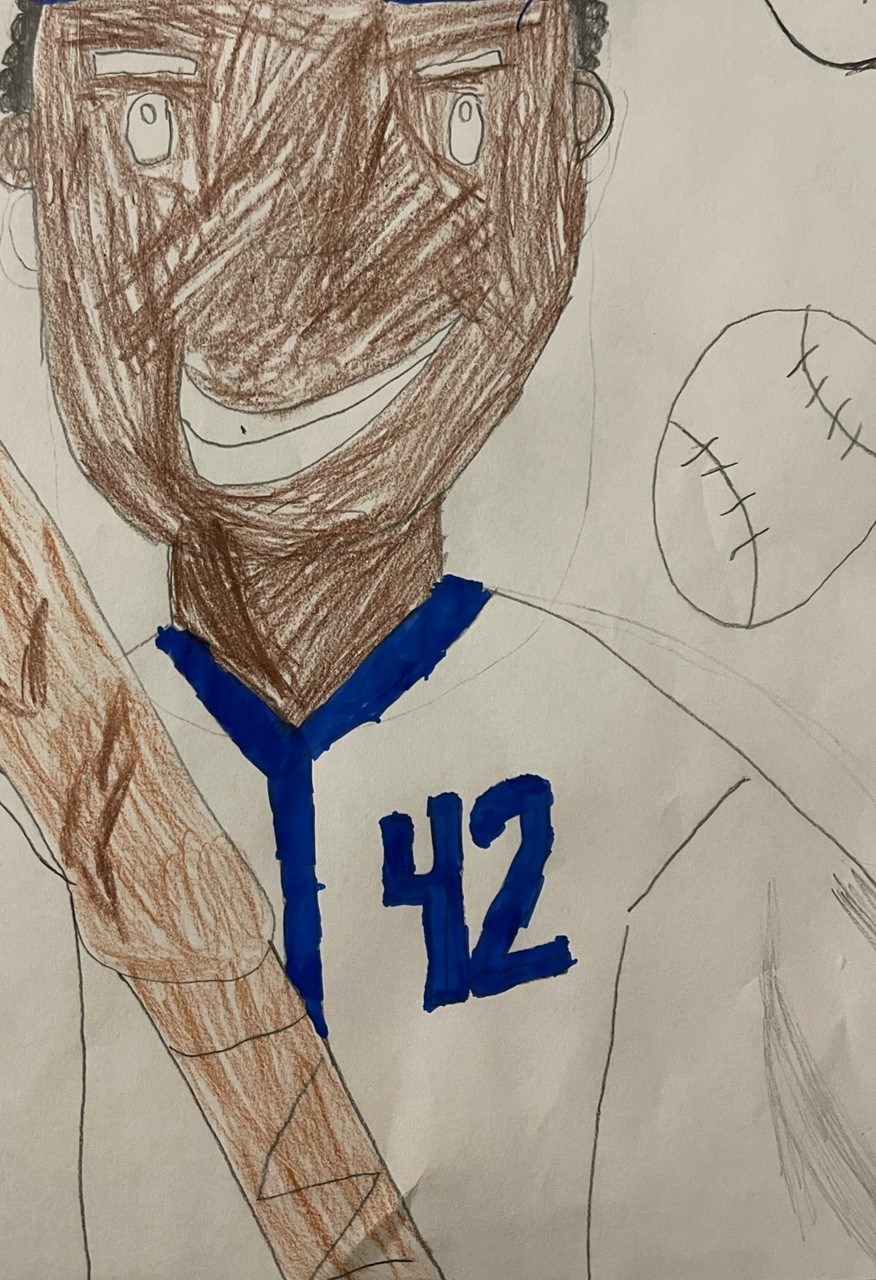 portrait pictureby TristinnJackie was born in 1919 Cairo, Georgia united states He grew up in Pasadena, California. Jackie was the youngest child in his family he had 3 brothers and one sister and his mom's name is Mallie Robinson and his dad's name is Jerry Robinson Jackie went to 3 different schools John Muir High school and Pasadena city college/university. Jackie played baseball, soccer and football with his friends and family. His mother Millie raised him and his three brothers and one sister. About a year after Jackie was born, the family moved to Pasadena, California. There Jackie grew up watching his older brothers excel in sports. His brother Mack became a track star who won a silver medal in the 200-meter dash at the 1936 Olympics. And his brothers and sister influenced him to never give up on his dreams. Jackie's dream was to be a professional baseball player or a football player. Jackie did not no what he wanted to be a football player or a baseball player . He When the Dodgers signed Robinson, it heralded the end of racial segregation in professional baseball that had relegated black players to the Negro leagues since the 1880s. Robinson was inducted into the Baseball Hall of Fame in 1962.
Jackie had a hard time playing baseball because he got called rille bad words and cold not do anything about it. Jackie had to ignore them and just keep playing. His mom and brothers and sisters and Koch and friends helped him when he was growing up. His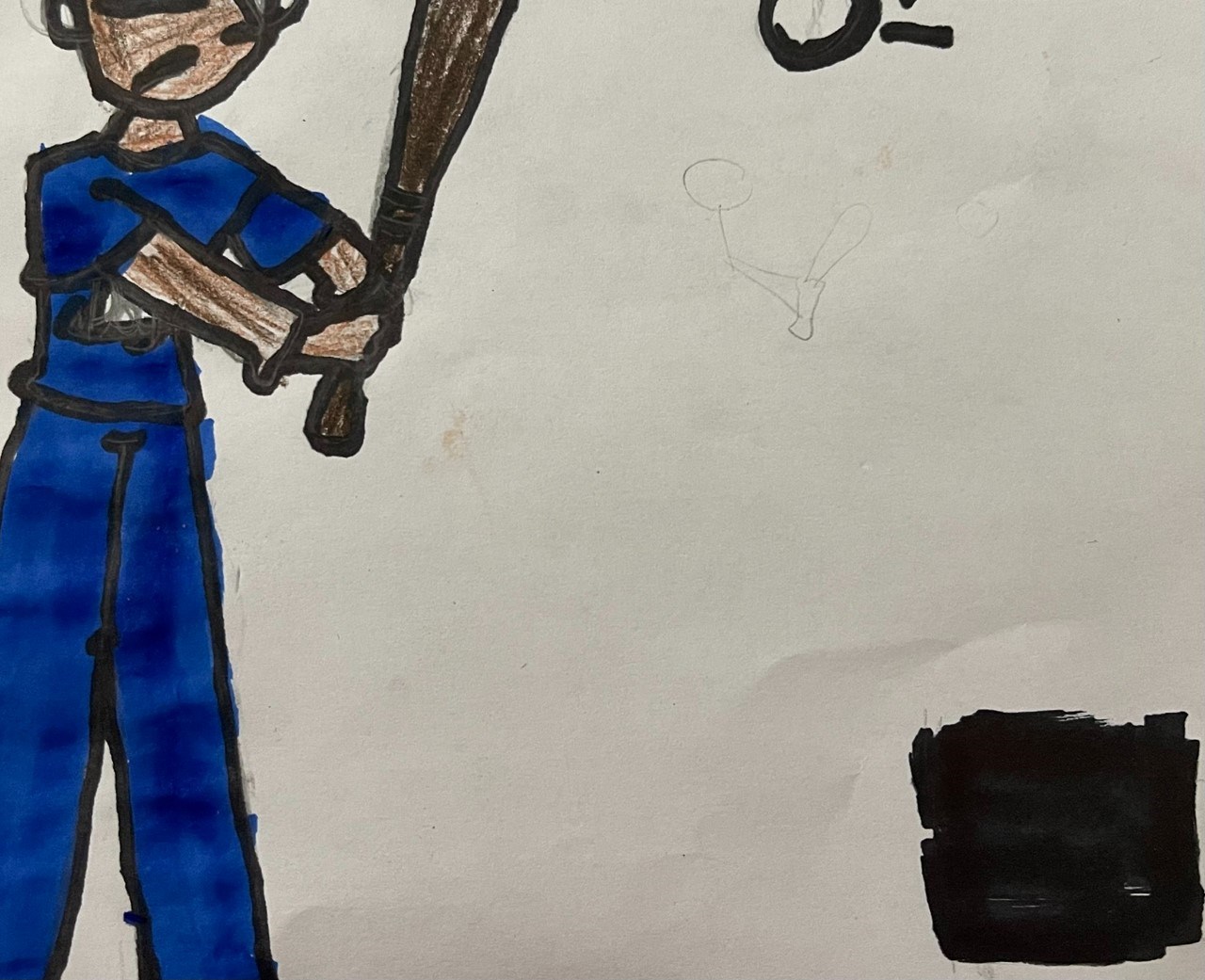 action pictureby TristinnMom and family influenced him when he was growing up. Jackie is Strong, Brave , Intelligent and smart. Jackie had a hard time because he got called the N word a lot in his life and he had a hard time in world war two. Jackie was the first person on his team to get a touchdown. Jackie got a presidential medal of freedom.
What surprised me was the rile mean words that he got called. If I got to meet Jackie I would ask what his second favorite sport is, who his best friend is if he likes to play football and basketball. I would not want to be his son because I love my mom and dad more and I would not get to see him as much because he is a baseball player.
Page created on 5/30/2022 2:57:51 PM
Last edited 5/31/2022 5:21:16 PM
The beliefs, viewpoints and opinions expressed in this hero submission on the website are those of the author and do not necessarily reflect the beliefs, viewpoints and opinions of The MY HERO Project and its staff.