Jackie Robinson
by
Rian

from

Montvale, New Jersey in United States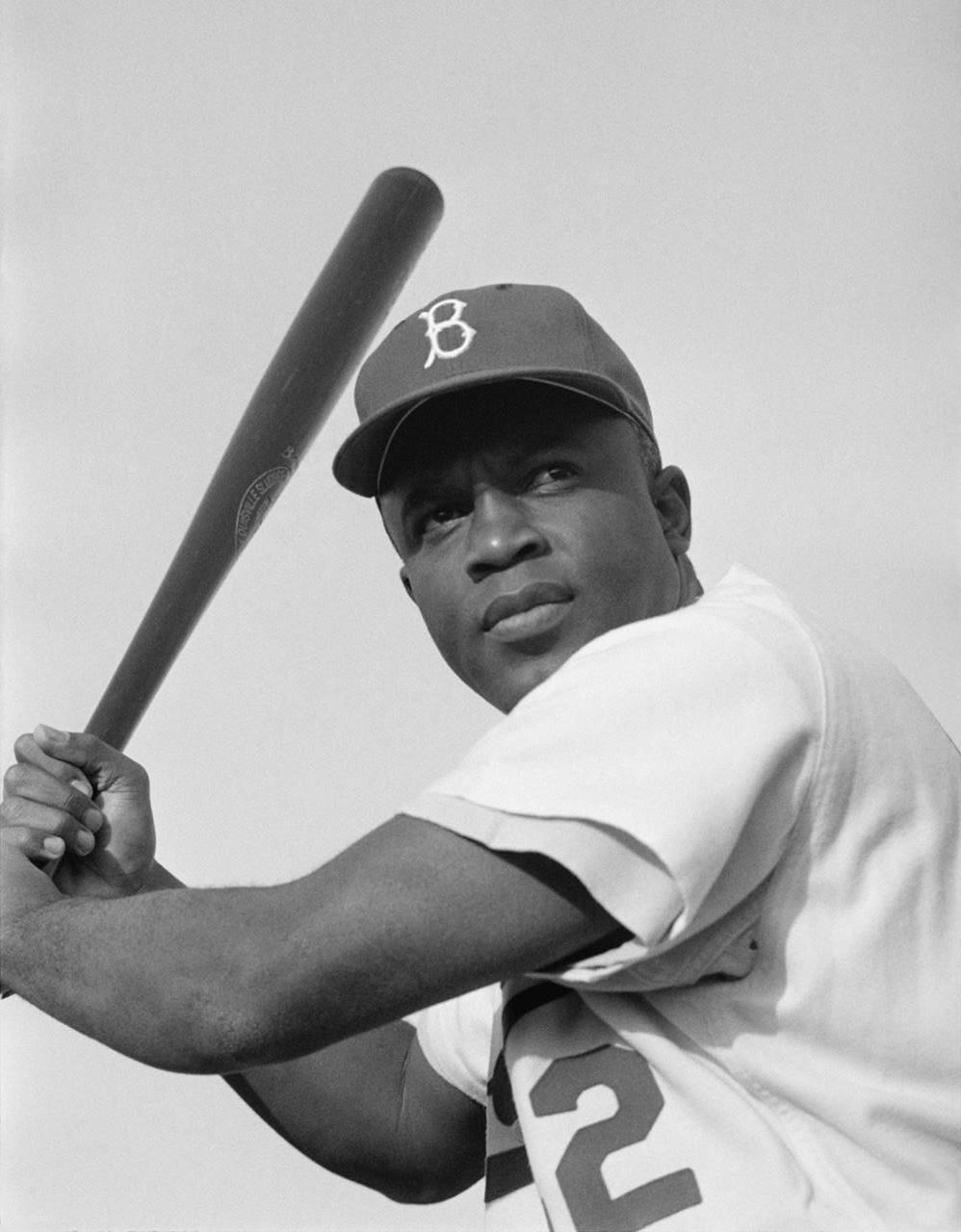 Jackie RobinsonWikipedia Jackie Robinson
" A life is not important except in the impact it has on other lives."
That is what Jackie Robinson said himself. This is what Jackie Robinson did to deserve this fame.
Jackie Robinson was a great person that made history to the MLB and black people in the year of 1947. Jackie Robinson was born January 31, 1919 in Cairo, Georgia. When he was in high school, he starred in baseball, football, track, and after college, he went to the army. Fun Fact: Jackie Robinson went to UCLA in California! He nearly got kicked out of the army when he rode on a army bus with all white soldiers!!! He left the army with a honorable mention though. Did you know that when he went to army training, he met Joe Lewis (a famous boxer) and they became friends. After the army and college, he went to the Kansas City Monarchs in the NBL. (Negro Baseball League) Then he got drafted…..
This all-star was the first African - American to play for the MLB. He broke the color barrier. Did you know that baseball pro Jackie Robinson handled biasts by keeping anger inside and using it to hit the baseball and field the ball? He played for the Brooklyn Dodgers. Sadly they moved to LA. At the moment, there are no Brooklyn teams. Sadly, people treated this really kind guy like trash. He was sent threatening notes, people threw things from the stands at him, and sometimes his team didn't show up! But all that didn't keep Jackie from quitting. This all time pro won the Rookie of the Year award. He became a politician and civil rights leader after his career. Sadly he died in 1972 in Stamford, Connecticut.
A hero is not just someone who gets your cat down from your tree, a hero is also someone who can change the world, like Jackie Robinson breaking the color barrier, handling biasts in games, and managing his team so they would not interfere. These are just a few things Jackie Robinson did.
"How you played in yesterday's game is all that counts." Jackie Robinson.
Sources:
Who Was Jackie Robinson
Ducksters.com
Google
Page created on 1/17/2019 3:25:22 PM
Last edited 1/19/2019 7:48:49 PM
The beliefs, viewpoints and opinions expressed in this hero submission on the website are those of the author and do not necessarily reflect the beliefs, viewpoints and opinions of The MY HERO Project and its staff.