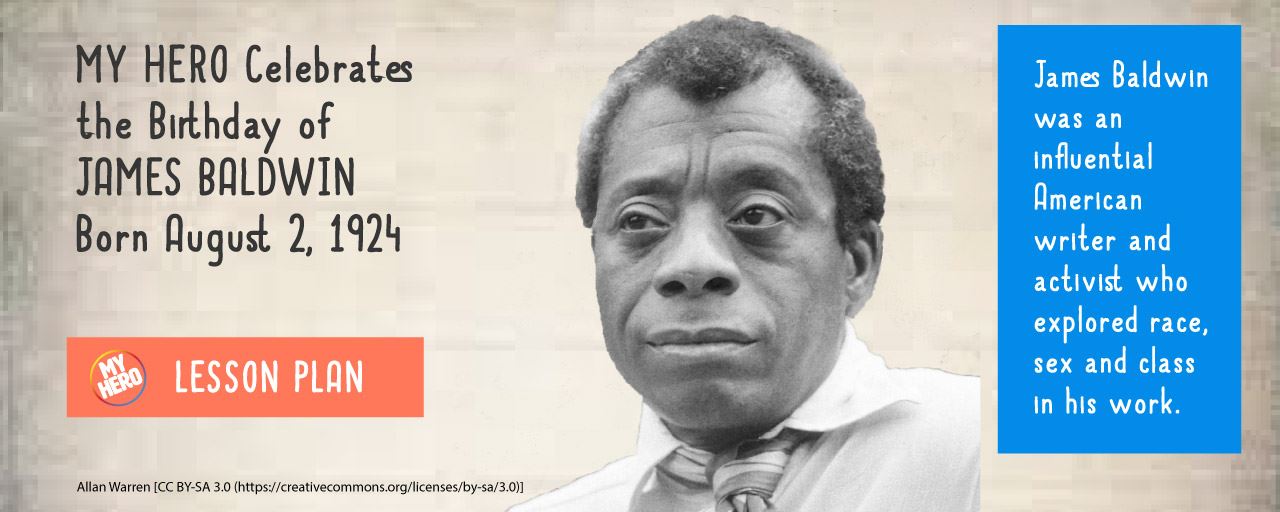 Credit: Allan Warren [CC BY-SA 3.0 (https://creativecommons.org/licenses/by-sa/3.0)]
Intro
James Baldwin (August 2, 1924 December 1, 1987) was an American writer and activist. In 2016, he was featured in the BAFTA Award-winning documentary I Am Not Your Negro. In 2018, his novel If Beale Street Could Talk was transformed into an Academy Award-winning film.
Students read Eric's story about his hero, James Baldwin, and watch the film clip included. Then consider the discussion questions and activity.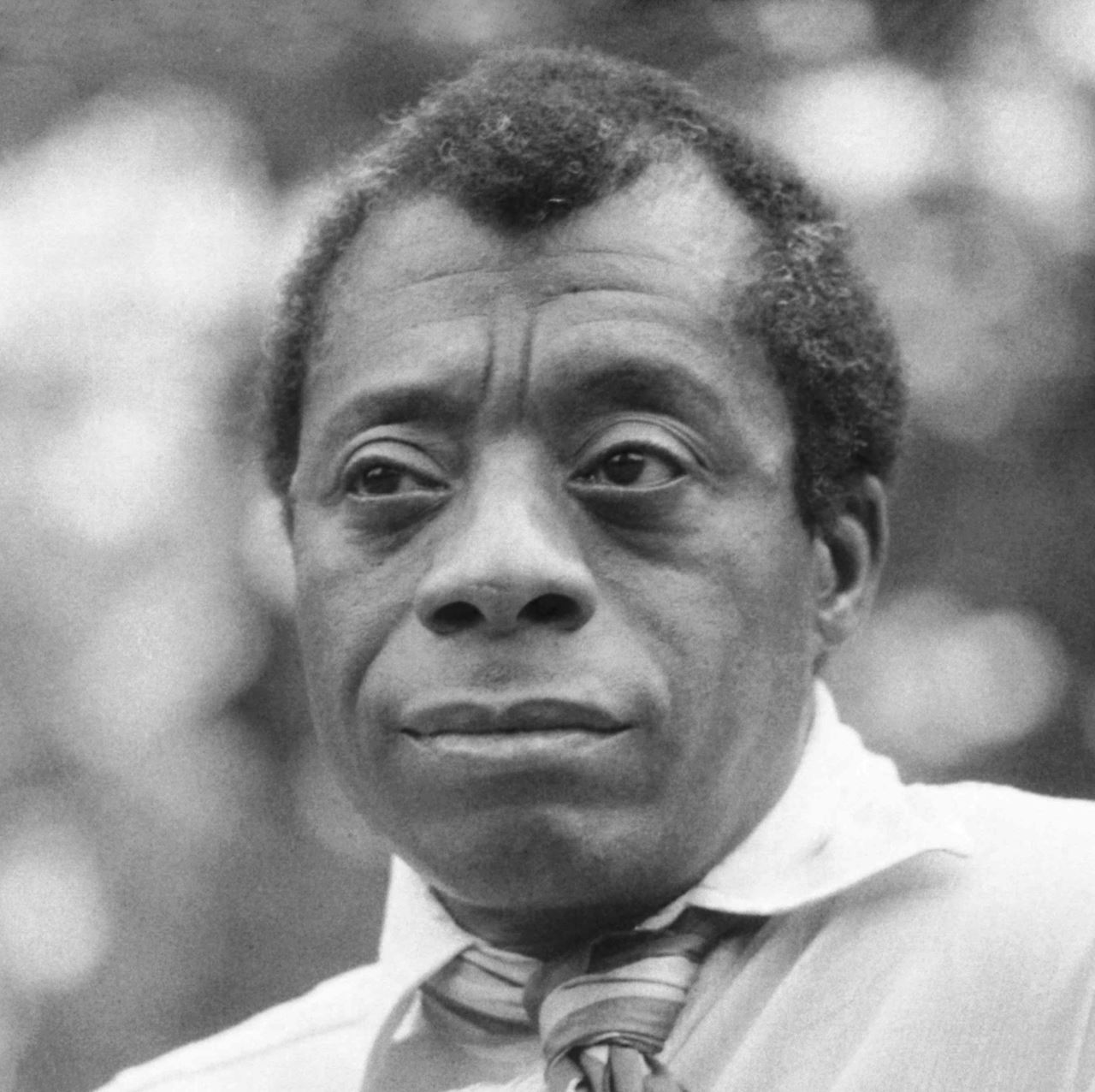 James Baldwin
James Baldwin was a famed African American novelist and essayist whose writings dealt with homosexual issues before the gay liberation movement.
Students analyze this portrait of James Baldwin by Robert Shetterly. Notice how Shetterly includes a quote in the background of this portrait. Then consider the discussion questions and activity.
Civil Rights activist and writer James Baldwin portrayed as an American Who Tells the Truth, by Robert Shetterly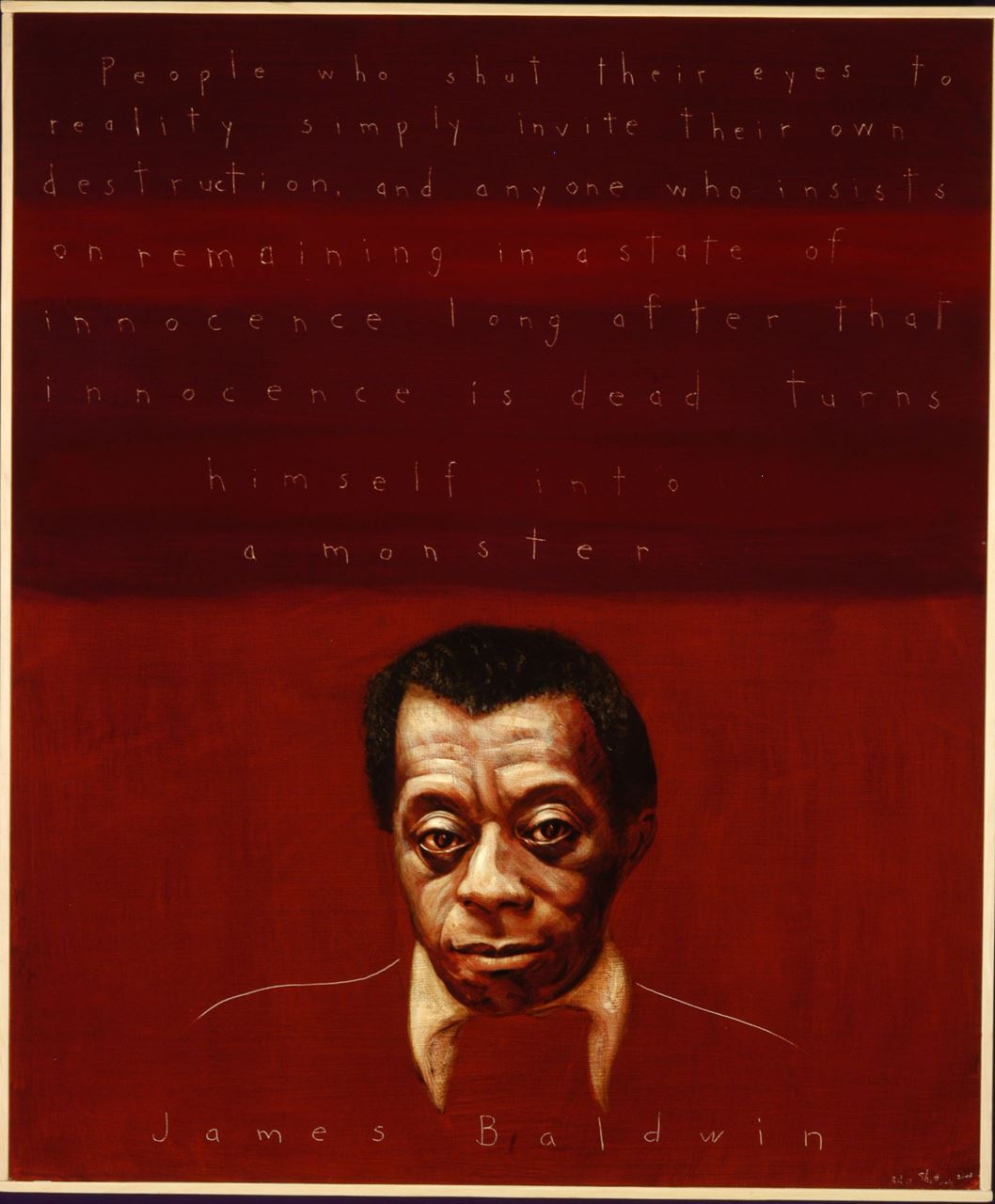 Credit: Robert Shetterly
Students watch the animated video below about James Baldwin's life and consider the discussion questions and activity. (4:13 minutes running time)
Discussion Questions and Activity
1. James Baldwin was a civil rights activist. Who from the Civil Rights Movement inspires you? Share his or her story with MY HERO.
2. James Baldwin was also an author. What author inspires you? Share the story of how this author inspires you with MY HERO.
3. Robert Shetterly used a quote from James Baldwin in the background of his portrait. Create a portrait of your civil rights hero or the author who inspires you. Use a quote in your art and submit it to MY HERO.
Learning Outcome
Students will identify people they admire from the Civil Rights Movement. They will build their communication skills by sharing the story of their civil rights hero. Students will create an original piece of art honoring their hero.
| | |
| --- | --- |
| | The James Baldwin lesson plan was created by MY HERO Teacher and Learning Circle Director Laura Nietzer. |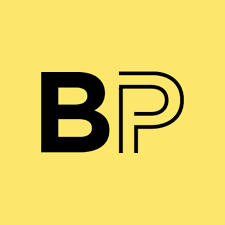 James Baldwin (1924-1987)
Biography on BlackPast.org. BlackPast.org, which was recognized with the National Education Association's Carter G. Woodson Memorial Award in 2015, was founded for students and life-long learners.
Learn about a New Hero Every Day of the Year: Use the MY HERO Calendar in the Classroom
Students can share their Hero Essays, Films and Art through our Create Program
Organizer created on 7/15/2019 12:34:08 PM by Laura Nietzer
Last edited 4/30/2020 2:29:59 PM by Laura Nietzer