My hero is Kate Middleton, the Duchess of Cambridge, currently living at the Kensington Palace in London. I have admired the duchess even before she married Prince William. She was and still is very down to earth, and even though she will one day be queen she does not lord that over any of the people that she has met while touring many different parts of the world. She has had many new changes thrown at her in the short time that she has been married and she has done a marvelous job of adapting,stepping into and living up to her new role as a duchess. She has, even under extreme media attention and pressure from the whole world watching every inch her life, demonstrated grace and strength while keeping a smile on her face all the time, even when she was hurting. She is truly an inspiration to females around the world that fairy-tale dreams with a handsome prince do come true.
The Duchess of Cambridge does not let her big title steal her down to earth personality, nor does she let it affect her attitude or the treatment of people who are not of the same social standing that she is. Both Kate and William are relaxed, kind people who are involved in many different charities. Having traveled to many different counties, including Canada, she has played hockey, made sculptures, and has had fun while interacting with many different groups of people. She is loved all over the world because of the caring and relaxed manner that she presents in an effort to portray that there is more to being a royal that having a stilted attitude. She has completely changed how society views the royals of the world.
Becoming a Duchess is not always quite as glamorous as we think when we are on the outside looking in. There have been many new changes that Kate has had to adapt to, the most major of those going out without William by her side as he has been gone on some occasions to serve his country. She has had the media following her everywhere as they take pictures of her at events, grocery shopping, and even walking her dog. She knew that it was going to happen as soon as the engagement was announced, but she has faithfully gone on and has given up a lot of her privacy to become a royal. Not only is she in the spotlight on a daily basis, she had to consider what this would mean for her family, who are also a source of wonderment for the media as pictures are taken of them, especially of sister Pippa. To become a part of the royal family means that there are certain disadvantages, like having one's personal life all over the cover of magazines, but the Duchess has risen up to the occasion and proved that she is capable of being called a royal.
Though it is hardly ever easy to be a royal, there are certainly times when life is good. And then there are the bad times, the times when I would want to just go home and have a good cry. Such was the case when photos started circulating around of the Duchess and William shortly after their second honeymoon. Their privacy, they found out, is nonexistent. Though hurt, humiliated, and outraged, both Kate and William went on with their royal tour, never hiding their faces or canceling any events. Taking action against that episode undoubtedly helped, but it takes a while to recover from such an ordeal. Again, because she is a royal, the pictures were shared with the whole world and garnered much more attention than under normal circumstances. But she kept her chin up in public and went on, demonstrating control and backbone. Though she probably cried behind closed doors, the example that she left behind is of great inspiration to me when I feel that my world is crashing down around my ears.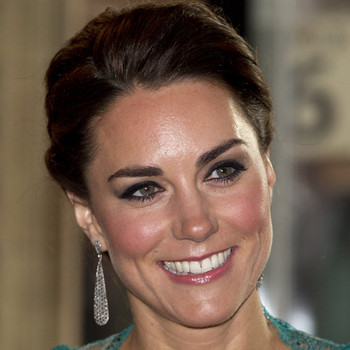 The Duchess of Cambridge is not perfect, but this only aids her in being a perfect hero. Of all the people that she comes in contact with, there is no one that is given special attention, she treats everyone as her equal. She enters strange waters and she conquers, proving that she can go on and represent the royal family without her husband by her side. As bad as the hurt may be, she never lets on as her smile is ever ready to shine. She will have quiet a few more fights to win before her job will be done, but in my book, she has already won them all, because she has the courage to rise up and meet them face to face. If I could face even half of all my problems in my life with the courage of the Duchess of Cambridge, I will surely succeed in having lived a life of grace and courage. She inspires me daily to make the best of myself even in a world that does not always like for me to emerge a winner.
Page created on 1/1/2013 12:00:00 AM
Last edited 6/6/2022 11:18:13 AM