My Hero: Kobe Bryant
by: Riley Gertzen
"Dedication makes dreams come true" -Kobe Bryant
I chose to read about Kobe Bryant because I love basketball. He was very successful, had a great career, and was one of the best basketball players in the world. The books I chose are both biographies. Kobe Bryant and the mamba mentality has 207 pages. The legend of Kobe Bryant: basketball's modern superstar has 112 pages. The books span from when he was born on August 23, 1978, to when he retired on April 13, 2016.
Kobe Bryant was born in Philadelphia, Pennsylvania, and grew up in Italy. He is the son of Joe and Pamela Bryant, and he has two sisters, Sharia and Shaya Bryant. He went to lower Merion High School in Philadelphia. Unlike other players, he never went to college. He was drafted to the Charlotte Hornets in 1996 at age 18, but right after the draft, he was traded to the Lakers, where he would spend the rest of his 20-year career. Some of Kobe's hobbies growing up were football and basketball, but he was also interested in soccer and swimming. He's lucky that he became a basketball player because he became one of the best players ever. Kobe Bryant's father, Joe Bryant, spent eight seasons in the NBA, so he got his skill from his dad. When Kobe was growing up, he looked up to his dad Joe "jellybean" Bryant. Kobe started playing basketball when he was three. When he was six, his dad retired from the NBA, and they moved to Italy, where his Grandfather would email him videos of Nba games for Kobe to study. Kobe had wanted to play pro basketball since he was very young but started playing as soon as he could walk. In high school, he loved basketball so much that he won every school award for basketball, but he didn't stop there. He always thought he was the best he could be.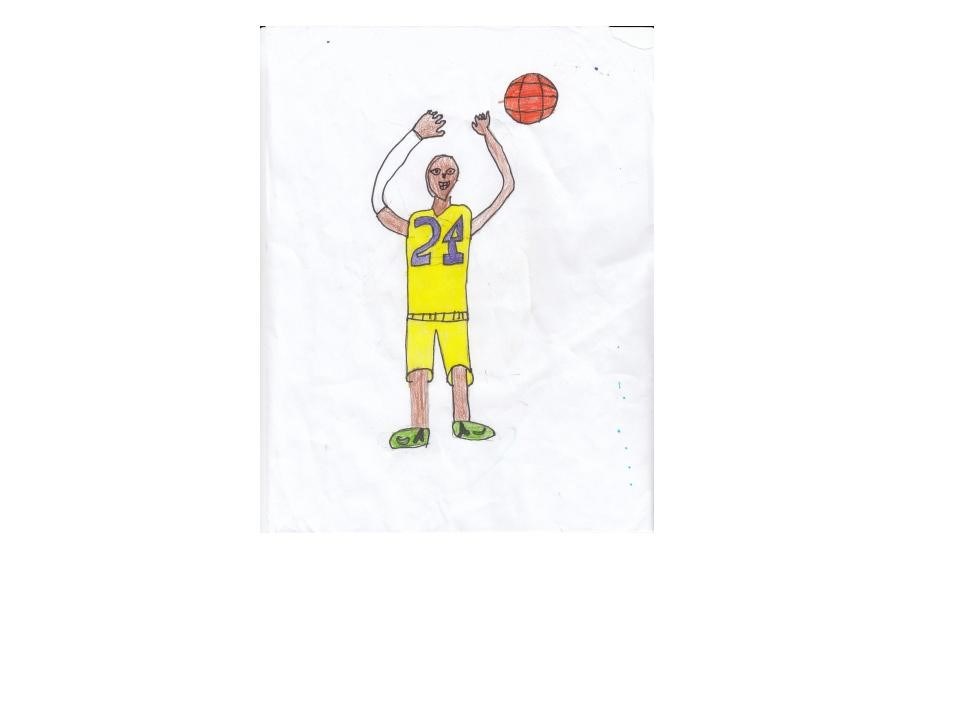 Kobe Bryantby Riley
He was drafted into the NBA at a very young age, so he had to work hard to earn respect from the other players on his team and other teams. He was injured several times during his career, some small and some very serious such as when he tore his Achilles tendon and had surgery to get it fixed, it could have ended his career, but he chose to keep playing. Every time he got hurt, it was harder to get back to where he was. His dad, his coach Phil Jackson, and his friend and teammate Pau Gasol contributed to his success. His coach, Phil Jackson, always helped him get up from an injury or a hard time and encouraged him to keep going. He never let injuries stop him from achieving his dreams, and he had many that should have ended his career, but he always got back up. He had a strong will to win and never thought he was his best, and he always wanted to get better no matter what happened. He would sit down with his coaches and watch every game he played, not just the big games. Every game, they would sit down and look for ways he could improve his playing. He was very respectful, always treated his opponents and referees with respect and always tried to learn from them. He was very competitive, leading his teammates and others to think he was a lousy team player. When he would trash talk at practice, his teammates thought he was a bad teammate. But he was trying to pump them up to get them to play harder and use it as fuel to play better. They recognized it as an issue, so they used it as a tool to pump the team up rather than bring them down. One of the funny things about his career is that he won an oscar for an animated short about basketball and then wrote several children's books. During his career, he was the second-highest-scoring player in 1 game, but in 1997, when the 3-point line was introduced, he scored the most points in 1 contest with 81 points.
I was surprised to find out that when he sadly passed away in a helicopter crash with his daughter Gianna "Gigi" Bryant, they were 13 and 413, on January 26, 2020, he hadn't already retired, but it turns out that he retired in 2016 almost four years before the crash. If I met Kobe in real life, I would ask him how he became such a good basketball player so I could try his tips to see if I get better information from one of the best basketball players in the world. The second question I would ask is, "what was the NBA like to play in during the 80s and 90s." The third and final question I would ask is, "how did you become such a successful person and basketball player?" I would love to be Kobe's child because he was a charming, funny and successful person and a successful basketball player. I would have a very successful career in the NBA because Kobe was one the best basketball players in the history of the NBA, so that they would have high expectations for his son. If I was a good player, I could be very successful just like Kobe, follow in his dad's footsteps and become a great player just like his dad.
Kobe Bryantby Riley
The first book I read was The Legend of Kobe Bryant: Basketball's Modern superstar. It was a good book with great information, such as facts about his life, quotes and pictures. Kobe Bryant and the mamba mentality was a great book, and I learned more about how he played. He was an outstanding NBA player, and I learned much about basketball from him. If you enjoy basketball, you would love to read both books, but others would not want the book. I loved it. I chose Kobe Bryant because I love basketball and know a lot about him. Kobe should be a great role model. He was a very good person to look up to because he would donate lots of money to charity.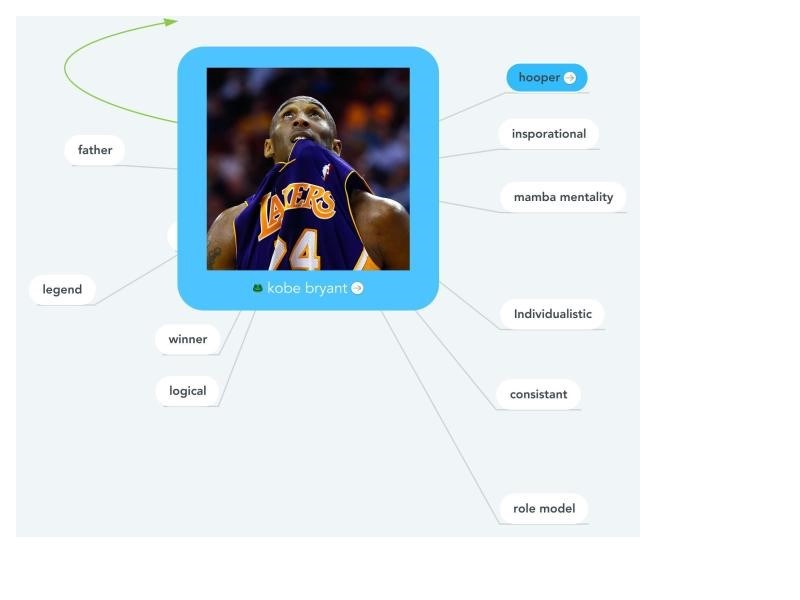 Kobe Bryantby Riley
Page created on 3/16/2023 4:28:52 PM
Last edited 3/21/2023 6:08:00 PM