Licypriya Kangujam: The Youngest Climate Activist
by
Mannat Sachdeva

from

New Delhi in India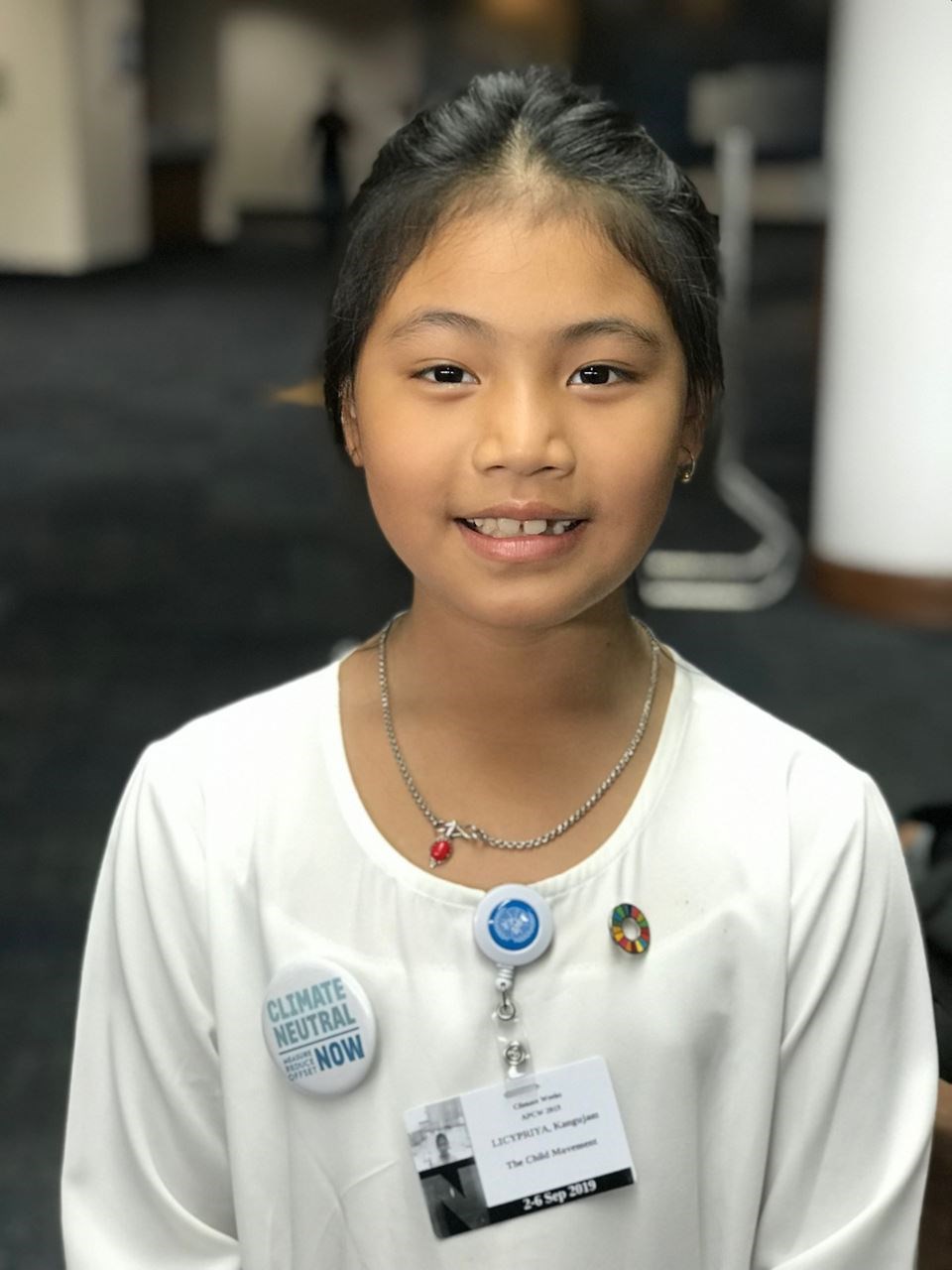 Licypriya KangujamDilanlekamge, CC BY-SA 4.0 via Wikimedia Commons
Rightly said by Steve Jobs is the quote "The ones who are crazy enough to think that they can change the world, are the ones who do."
And this was the craziness shown by a Manipuri girl, Licypriya Kangujam. In July 2018, getting an opportunity to attend Asia Ministerial Conference for Disaster Risks Reduction, Licypriya gave her first speech in front of global climate changers. This was when Licypriya started her journey as a young climate activist. Later in 2019, inspired by the Swedish climate activist Greta Thunberg and her acts regarding climate change, Licypriya spent a week outside the Parliament House in Delhi to seek attention of the Prime Minister Mr. Narendra Modi to pass a climate change law in India. She was so determined to get a change in the climate actions and laws that with her campaigns and hard work, she introduced climate change as a school subject in 2 Indian states.
Licypriya has won many awards, including the Dr. A.P.J Abdul Kalam Children Award (2019), World Children's Peace Prize (2019), Rising Star of Earth Day Network (2019), Global Child Prodigy Award (2020), Noble Citizen Award (2020), TN Khoshoo Memorial Award by Ashoka Trust for Research in Ecology and the Environment (2020), National Youth Day Award by Bharat Seva Samvad (2021), CNN News18 Water Heroes Award (2021), Forbes India 30 Under 30 Special Mentions (2021) and International Women's Day Award by Government of Delhi (2021).
When in 2018, Kerala, a state in India, was hit by a massive flood, Licypriya showed her affection towards nature and people by donating her savings of 100,000 rupees to the Chief Minister of Kerala.
On October 4, 2019, Licypriya introduced a symbolic device to the people of India to suppress air pollution named SUKIFU (Survival Kit for the Future). It is a zero-budget kit made out of trash to provide fresh air to breathe when pollution conditions are really bad. It is a design comprising of a plant in a glass box, attached with a mask to supply clean air. She built SUKIFU with the help of Mr. Chandan Ghosh, a professor at IIT Jammu.
Licypriya has already spoken in 32 countries around the globe regarding the effects on natural disaster and climate change.
"I have no hidden agenda; I am only fighting for my future. Losing my future is not like losing an election or a few points in the stock market, I am here to speak for my generation and all the generations to come," says Licypriya with her decision to change the climate future.
Page created on 4/10/2021 11:35:27 AM
Last edited 4/13/2021 6:08:28 AM
The beliefs, viewpoints and opinions expressed in this hero submission on the website are those of the author and do not necessarily reflect the beliefs, viewpoints and opinions of The MY HERO Project and its staff.