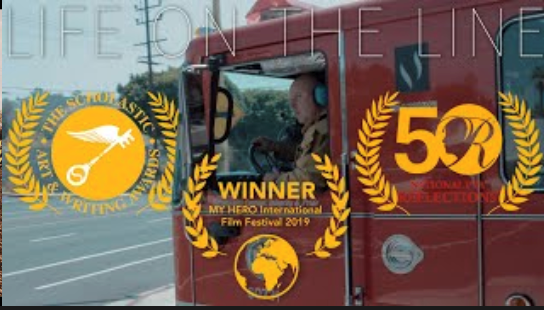 Life on the Line Short FilmBrandon Hill, https://www.bdhfilms.com/
Running into a scene of a fire is abnormal for most, but for the Los Angeles Fire Department (LAFD), entering dangerous situations is considered standard practice.
The MY HERO International Film Festival submission "Life on the Line," directed by Brandon Hill, won first place in the High School Documentary category. The film features the heroic experiences of five firefighters from the LAFD.
"I guess it's just helping others is the bottom line. We don't consider ourselves heroes, for us it's just a job. For us it's more of a, 'hey let's get the job done,'" said Alejandro Medina, one of the firefighters. "Act of selflessness? Basically the bottom line. That's what it comes down to."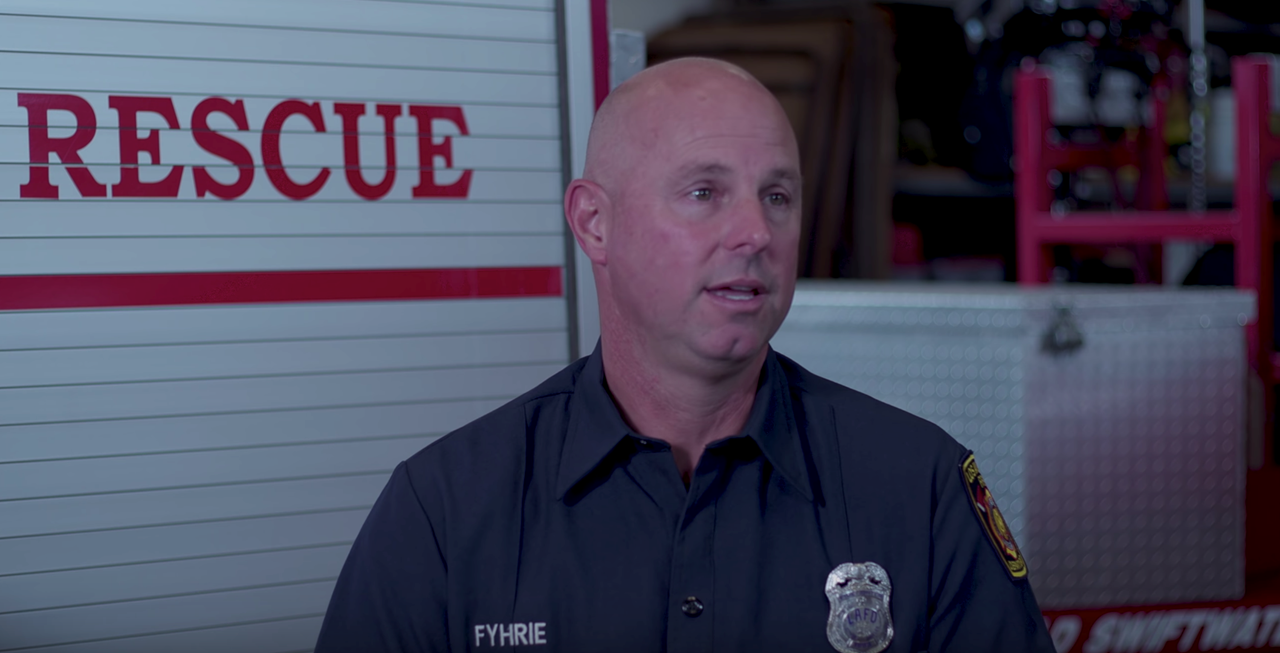 Firefighter Mike FyhrieBrandon Hill, https://www.bdhfilms.com/The heroic deeds of the LAFD could not be accomplished alone, according to Mike Fyhrie, firefighter.
"It's the team concept of being a firefighter. Being around the guys, you're living with guys 24 hours a day, and you're part of a team," said Fyhrie. "When that alarm goes off--or that bell, you're there and you have to know what each person is going to do and what position they're at, and what they're function is. If we're working as a team, it all works out well."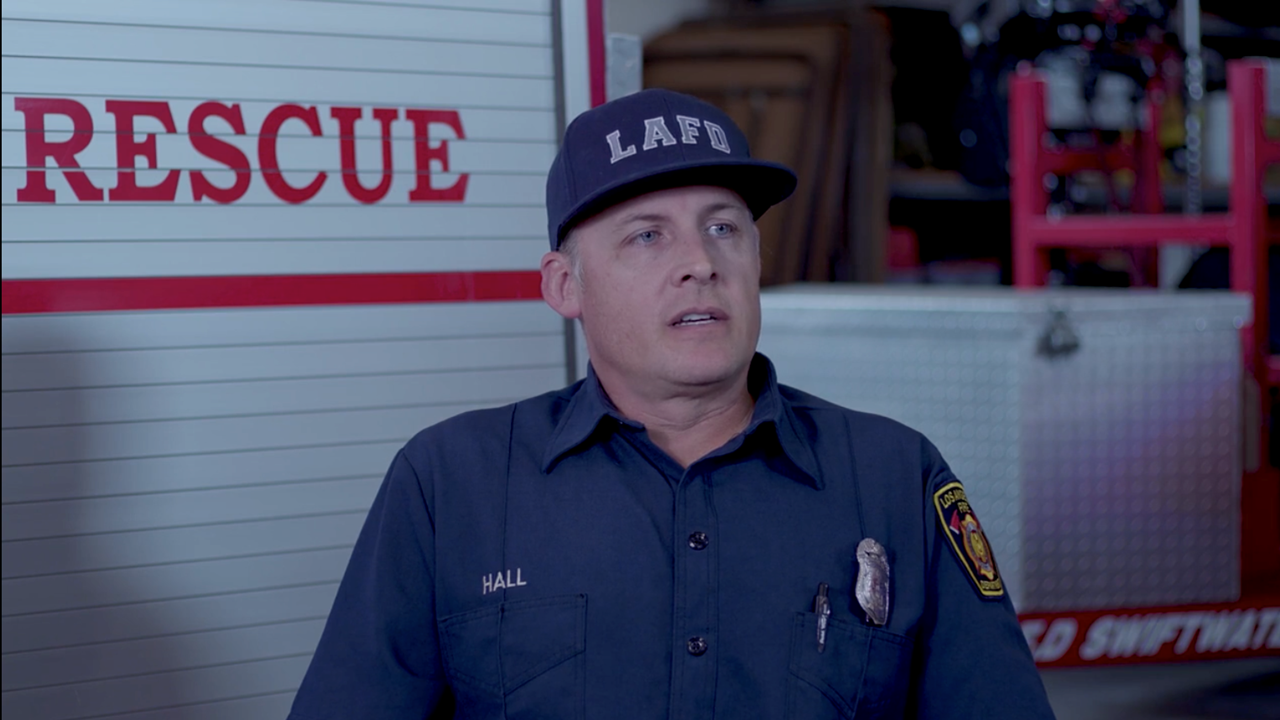 Firefighter Ryan Hall Brandon Hill, Life on the Line, https://www.bdhfilms.com/
Considering their bold contributions as firefighters, Ryan Hall asserts the department's prioritization of safety.
"We have a motto in the department where we have to train as if your life depends on it--because it does," said Hall. "I don't look at it as a risk that I'm taking when I go into work every day--I can't do that, mentally that would be exhausting, so I just fall back on my training and my experience and get the job done."
Despite their scrupulous regard for safety, the job inevitably addresses hazardous threats on a daily basis. Unforeseen risks occasionally place the lives of firefighters in jeopardy.
"I've been…not afraid but, maybe a little nervous sometimes," explains Orlando Hernandez, firefighter. "If you've been in a few fires where you can't find the seed of the fire, and you're getting low on air (obviously you don't know the building--the layout) and you're thinking, if I don't find this fire soon, I'm either going to have to get out, or we're going to be in trouble."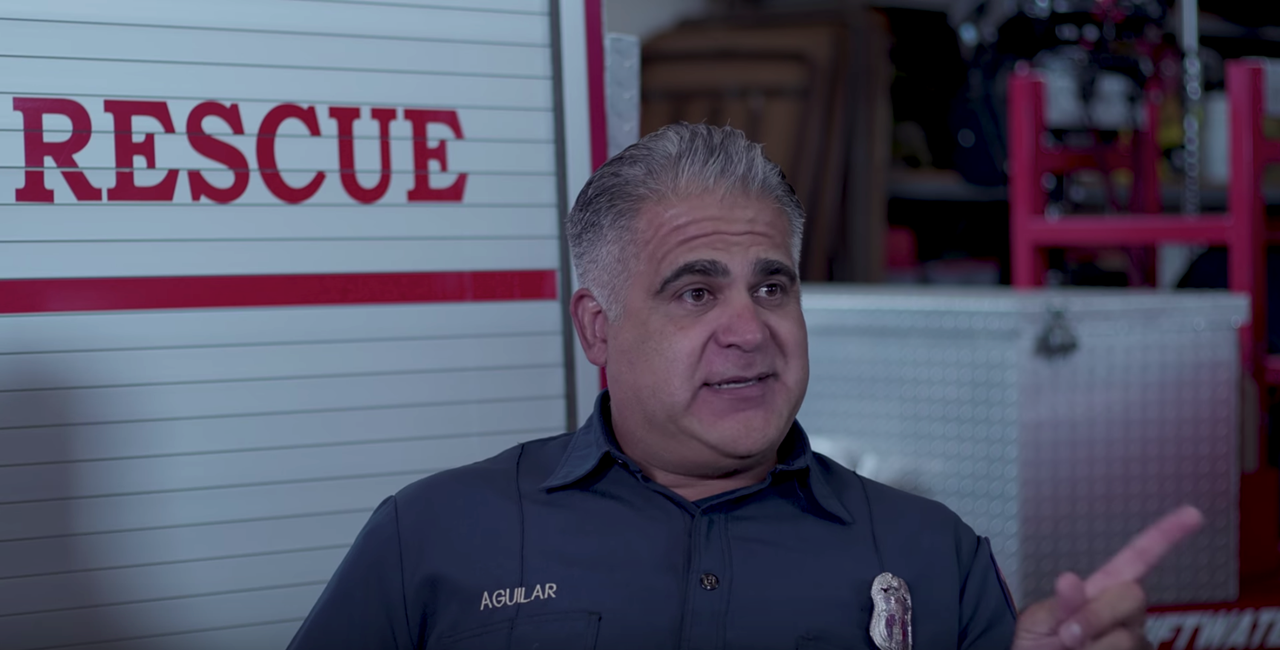 Firefighter Frank Aguilar Brandon Hill, https://www.bdhfilms.com/
Firefighter Paramedic Frank Aguilar disclosed a nearly fatal experience while responding to a structural fire.
"I was young on the job, and back then you didn't really put your mask on your breathing apparatus--it was a sign of weakness, I guess. Smoke had started encapsulating the entire rooftop, and I was exhausted from using the axe, so I saw a little pocket of air as putting my breather on and turning my bottle on," explained Aguilar. "I'm thinking to myself, 'if this doesn't work, I'm running that way', because I know the ledge of this two-story building is that way, and the worst thing that can happen is I get paralyzed or I get broken legs from jumping off the roof."
In spite of the risk, the courageous fighters at LAFD assert that there are many valuable experiences that come with the job that make their efforts worthwhile.
"I mean on a daily basis we go on calls and people tell us thank you, and let us know we're making a difference," said Aguilar. "That's rewarding because you come to work and you're helping people and they acknowledge it right there, and it just feels good you know--you're doing something every day that's helping people out."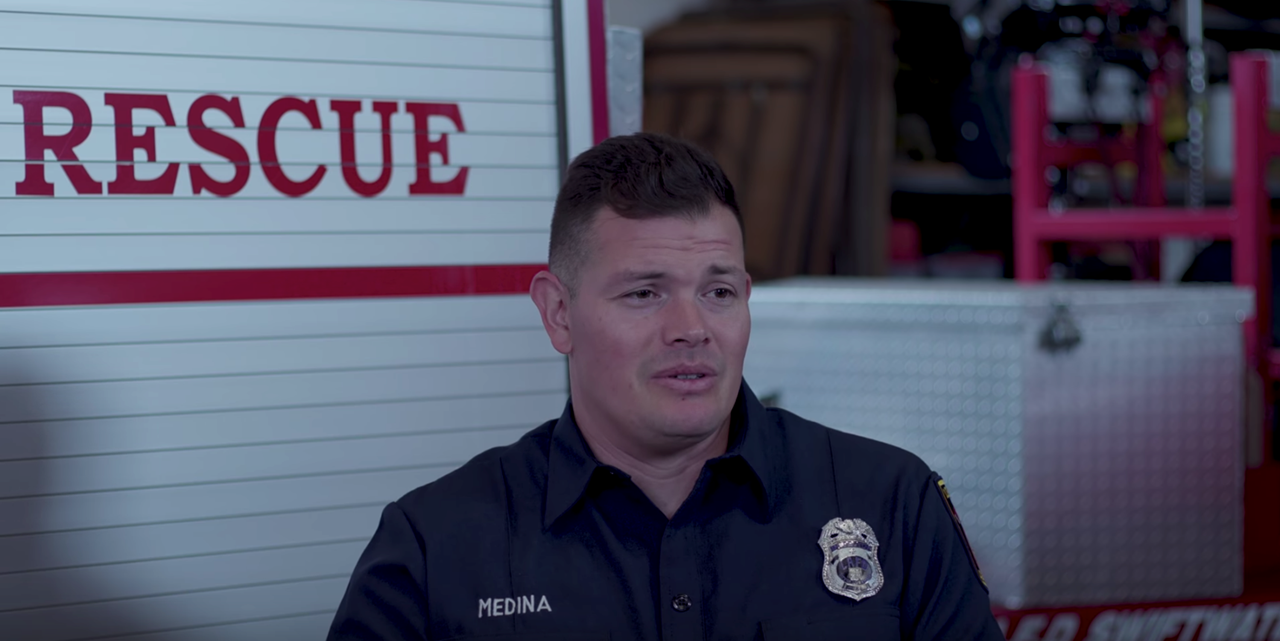 Firefighter Alejandro Medina Brandon Hill, https://www.bdhfilms.com/
For Engineer Fireman Alejandro Medina, setting an example of ambition and courage for his children is one of the most rewarding aspects of the job.
"I'm a dad, it's pretty cool to see your kids say, 'hey look theres a fire engine dad, you drive that,'" said Medina. "I guess that's probably the most rewarding thing to see your kids seeing what you love to do, and hopefully one day having them do something that they love to do as well."
Page created on 1/9/2020 7:09:46 AM
Last edited 6/19/2020 9:02:42 PM