Lili Reinhart
by
Brittny Barcenas

- MY HERO Intern - from

Los Angeles, California in United States

Let's talk about [depression] like it actually is. It's a very real thing, a day-to-day thing, not just you sitting in a dark room alone. It's something that comes in all shapes and colors and all different scenarios, all different types of people.

- Lili Reinhart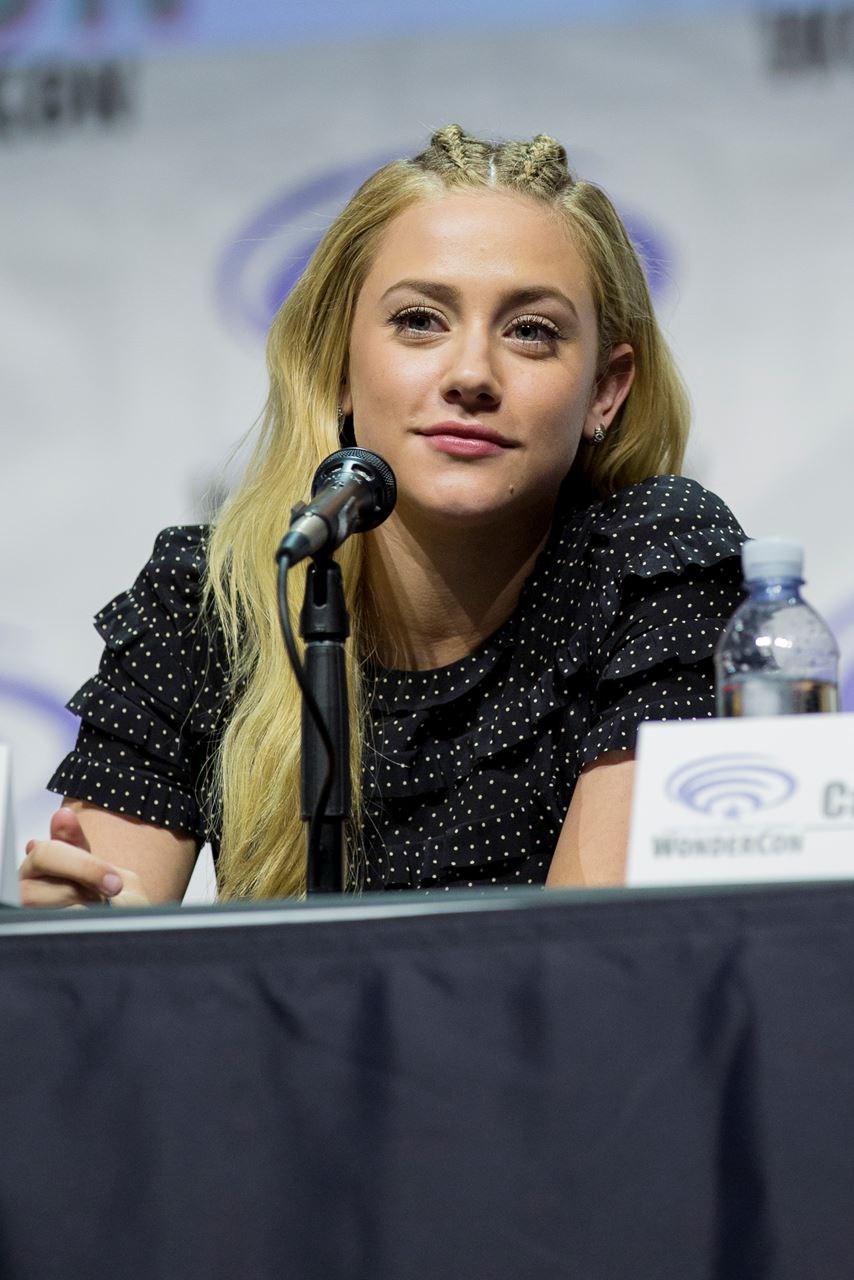 Lili Reinharthttps://commons.wikimedia.org/wiki/File:Lili_Reinhart_(34182773942).jpgLili Pauline Reinhart was born on September 13th, 1996 and is currently one of the brightest young stars in Hollywood. Many are quick to assume that Lili's journey to fame was easy considering the magnitude of her success, but her journey was far from that. Growing up in Cleveland, Ohio meant that Reinhart didn't have easy access to her dream of becoming an actress. Luckily, her parents were always incredibly supportive of her dreams and her mom would take time off work to drive her from Ohio to New York regularly for auditions. With the continued support of her family, Lili auditioned for countless roles and was determined to find her voice as an actress in the industry. Reinhart landed small roles on shows like Law & Order SVU and in some smaller films, most notably Miss Stevens, in which she starred alongside Timothee Chalamet before they both hit the height of their fame. At sixteen years old, Lili and her family moved to North Carolina, and she took this opportunity to focus on her acting and complete school online. School was particularly difficult for Lili since she suffered from social anxiety at a young age, although that didn't stop her from moving forward with her auditions.
At eighteen she moved to Los Angeles in hopes of moving her career even further, but sadly she struggled during this first move to LA. She was there for six months and struggled greatly with her depression during this time, saying she was "miserable" at points, and being broke and far away from family in a place like LA caused her depression to "skyrocket." It got to the point where her physical health was being affected by her mental health, and she knew something needed to change. Reinhart was able to acknowledge that she needed help and ended up moving back to North Carolina to seek the help she needed. Even when moving back home, she knew she would be back in LA once she felt better and saved money because being an actress was what she'd always wanted to do. A month after moving back to LA, Reinhart booked the role of Betty Cooper on Riverdale.
With her breakout role on Riverdale, Reinhart has used her platform to become an outspoken activist for body positivity and more recently the LGBTQ+ community. She has said that she has become an advocate because she didn't have many celebrities to relate to growing up who were open about their struggles with their bodies in the industry. In 2020, she came out as bisexual and said that she has always known this about herself, but never mentioned it because she felt it was becoming a trend among celebrities. She said that her family, friends and costars have always known about her sexuality, and that it wasn't really a secret. In 2017, Reinhart also voiced her own Me Too experience on Tumblr and that even though she was very young, she knew the situation was not right and that it was common in the industry and that it is important to take action. With her continued success in films like 2019's Hustlers alongside Jennifer Lopez, Reinhart has never forgotten the importance of her voice as a woman in the industry.
In 2020, Reinhart is set to star in Amazon Prime's film Chemical Hearts, in which she plays Grace Town, a teenage girl struggling through her life at the moment. She has said she channeled her own battle with depression to play this character and throughout her career has continuously advocated for mental health awareness. She has opened up about her continued battle with anxiety and depression and has revealed that she has dealt with it from a very young age. Opening up to her followers on multiple occasions is how Lili has continuously sent the message that seeking help is okay and having mental illness is nothing to be ashamed of. In 2019, Reinhart revealed that she would be returning to therapy and that it is another thing nobody should ever be ashamed of and that many can benefit from seeing a therapist. She is also set to release her first book of original poetry titled Swimming Lessons in late 2020, in which she gets personal about different experiences she has had throughout her life.
As more celebrities in the industry continue to become advocates for mental health, body positivity, sexual assault and the LGBTQ+ community, more young people are seeing themselves represented in stars like Lili Reinhart. Seeing someone who deals with issues you deal with is vital in understanding that you are not alone. Those like Reinhart have proven on countless occasions that standing up for what you believe in, who you are and not being ashamed of what you've gone through are the kind of attributes needed in the industry. Seeing someone being unapologetically themselves in an industry that tries to tear you down at every turn is inspiring. Lili Reinhart has inspired many in the few years that she has been at the height of her fame, and I am sure she will continue to do so for many more.
Page created on 9/9/2020 12:06:09 AM
Last edited 4/27/2021 11:21:10 PM
The beliefs, viewpoints and opinions expressed in this hero submission on the website are those of the author and do not necessarily reflect the beliefs, viewpoints and opinions of The MY HERO Project and its staff.