Lin Manuel MIranda
by
Caitlin B.

from

United States

Lin Manuel Miranda

By Caitlin B.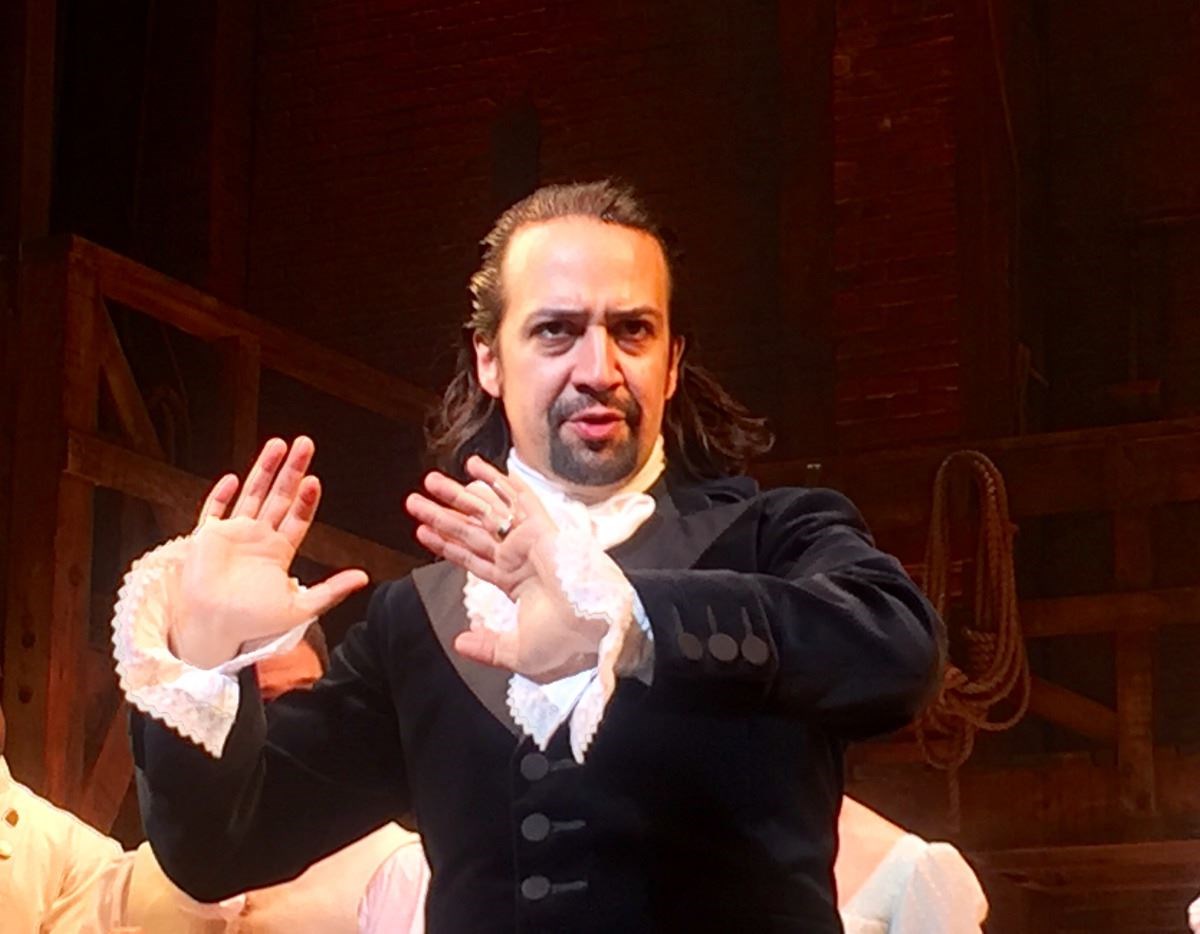 Lin Manuel MirandaSteve Jurvetson [CC BY (https://creativecommons.org/licenses/by/2.0)]
He is an inspiration, a hero, and a lover of music. Who is he? He is Lin Manuel Miranda. Lin Manuel's childhood is very important to who he is, and his accomplishments help show he is an original. He makes the world a better place by helping Puerto Rico, and he sacrifices his time to help the world, which makes him a hero.
Lin Manuel was born in 1980. Lin Manuel Miranda experienced a great childhood with his family. He grew up in a Latino neighborhood in upper Manhattan. His family is Puerto Rican which influenced him in all his life. Even though he lived in Manhattan, he loved to visit his grandparents in Puerto Rico for a month. Everywhere he went he heard a mash up of musical theatre and hip hop. As a college student he went to Wesleyan University to major in musical theatre. While he was in college he met an inspirational musical theater composer named Stephen Sondheim. In Wesleyan University, he made the earliest drafts of his first musical, In The Heights, with his theatre troupe.
Lin Manuel Miranda has many unique accomplishments that made him who he is today. He was inspired to write the musical Hamilton after reading a book about Alexander Hamilton. Hamilton: An American Musical won 11 Tony awards. Lin Manuel Miranda also continues tirelessly to remind the US Congress and the American public about Puerto Rico's crisis. He made a charity single "Almost like Praying," a mashup of original lyrics and a song from the musical West Side Story, to raise money. It raised $3 million before its release. He also gave $2.5 million for aid relief in Puerto Rico to help residents recover.
This icon has definitely made the world a better place. A lot of people are thankful he was so generous with his help. Lin Manuel Miranda is one of a kind. Whether Lin Manuel is in upper Manhattan listening to hip hop and musical theatre as a child, or helping Puerto Rico During a crisis, he deserves to be known as a hero.
Page created on 1/16/2019 4:17:11 PM
Last edited 1/11/2020 5:49:34 AM
The beliefs, viewpoints and opinions expressed in this hero submission on the website are those of the author and do not necessarily reflect the beliefs, viewpoints and opinions of The MY HERO Project and its staff.