by
Zaroof Haider

from

Del Norte High School, San Diego, California

"Gratitude is when memory is stored in the heart and not in the mind."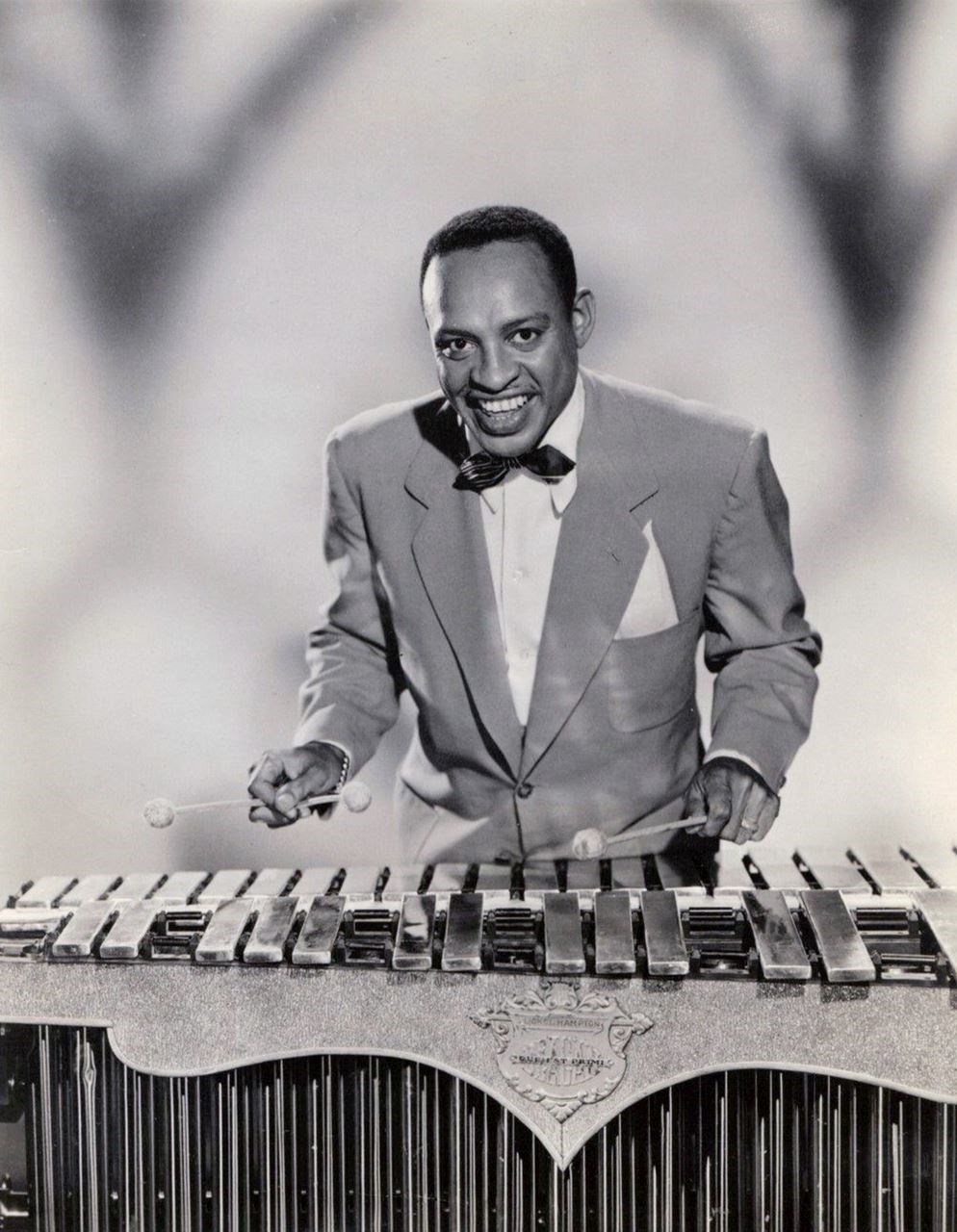 "King of the Vibes"Wikimedia CommonsConcerts bustled with people tapping their feet to the fast, rhythmic combinations of beautiful, mellow notes resonating with a warm, bright sound. Lionel Hampton's music was embedded with energy and a certain groove, driven by emotion and passion. Lionel Hampton was an influential jazz vibraphonist. His career began as he headed towards LA in hopes of being a drummer, recording with various bands. As he recorded with Louis Armstrong in 1930, he found a vibraphone fortuitously left and easily mastered it, mimicking many of Louis' trumpet solos on the vibes. He made it become his primary instrument, and standardized the vibraphone as a prominent instrument and component of jazz. He was discovered by Benny Goodman in the Paradise Cafe in 1936 and was asked to join his quartet, in which he gratefully accepted. He later separated to start his own band in 1940. He continued making music with creative vibe solos and was given many awards and honor throughout his lifetime, such as a star on the Hollywood Walk of Fame. Lionel was also generous with the wealth he gained from his career. To be considered a hero, one possesses traits of being humble, not asking for anything in return, and having purpose, truly caring about what you do by putting the effort in to do something because you love it. Lionel Hampton is a deserving hero, with the traits of being humble and living with intention.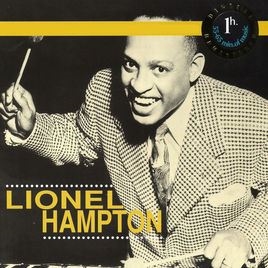 Pioneer and Master of JazzApple Itunes Along with being an incredibly skilled musician, another strength Lionel Hampton possessed was humility, doing selfless deeds to benefit others without expecting any personal gain. Hampton easily gained much wealth from his career, and was generous with his earnings: "He sought solace in philanthropic projects. His first thought was for a school of music in Harlem, and he talked about it to anyone who would listen. But one influential listener told him, "Yes, we need your university. But more than that we need housing" (Stoddard). That's exactly what he proceeded to do. Hampton funded a $13 million complex of 355 apartments to low income families. All the proceeds from the apartments went towards the Lionel and Gladys Hampton Scholarship Fund. Hampton set up music scholarships at the University of Southern California, Duke University, and several other schools. This exemplifies that he enjoyed helping people at any opportunity and was caring towards everyone. Many people with his wealth typically can be quite selfish and not care about the well being of others. However, he was humble because he sought no reward for contributing to society. In the 60s, Hampton also created the opportunity to help aspiring musicians reach their full potential and desired others to do well: "Always guided by his wife and longtime business manager, Gladys Riddle, Hampton established his own record label, Glad-Hamp, which notched an impressive track record of identifying and promoting young jazz talent" ("Lionel Hampton", Contemporary Black Biography). Hampton established his own record label, which helped expose jazz talent among the youth. He liked seeing people at their best and wanted them to succeed. Many people in his position wouldn't care to help others without personal gain, but his humbleness showed how he cared enough to help without looking for attention or praise.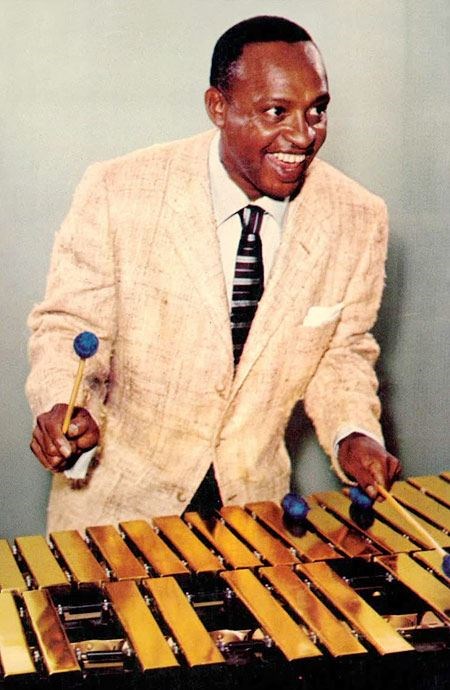 Golden VibesDrummer WorldLionel Hampton lived with intention, entertaining audiences with his passion, throughout his life, expressed by his actions as well as his energy, delivered with every performance. Hampton wanted to make music with people he admired, regardless of what their skin color was: "At first, Hampton and black pianist Teddy Wilson were relegated to intermission slots, but recordings by the quartet (Hampton, drummer Gene Krupa, Wilson on piano, and Goodman on clarinet) sold well, and bit by bit the color barrier came down" ("Lionel Hampton", Contemporary Black Biography). Hampton puts racial differences aside and puts his values above all. They work together because they realized they have the potential to make wonderful sounding music together, despite their skin color. They were one of the first integrated (white and black) bands, and they had the courage to present themselves as a band of not just one color. Hampton's intentions with joining a multi-colored band is to unite as one and create the best music they have the capability to make. His purpose was enhancing his music, not focusing on the skin color of people he collaborated with in order to do so. Hampton persisted to pursue his passion, performing music: "In the 1980s and '90s, Hampton was still drawing sellout crowds throughout the world. Despite bouts of ill health, he continued to perform on a limited basis into his 90s" ("Lionel Hampton", Encyclopaedia Britannica). Lionel Hampton still performed in his old age, unlike many, who retire and let themselves, as well as their careers rest. His willingness to continue demonstrates perseverance and passion. He truly lived with intention, wanting to keep making music and drawing in audiences by bringing exuberance with every performance. Hampton always had music in his mind and soul. He lived with the intention of creating and performing music amongst the public, despite the difficulties to do so.
By spreading kindness towards everyone and living with a purpose in mind, Lionel Hampton deserves to be a hero. Hampton was always willing to help whoever he met. He never forgot his roots and always cared about the well-being of people, and generously gave back to the community with the wealth he earned from his career. He genuinely cared about people, spreading kindness and joy amongst all. He was a social person who loved people, and wanted to collaborate with inspirational people despite their skin color, because music was always his main focus. He valued music over the type of people he was working with: "It's kind of sad to think about all those black and white musicians going around admiring each other, playing off each other, jamming privately together, and yet knowing they couldn't be seen together in public. But they just accepted that that was the way things were, and got together privately, as often as they could" (Hampton 24). He saw an opportunity to create something wonderful. He moved many times in his life, in hopes of pursuing his passion. Hampton had expressed his emotions in every performance and always drew in an audience, because of his enthusiasm towards music. He inspires many to pursue your passion even if it means leaving your comfort zone, be passionate in whatever you do, treat everyone respectfully, and strive to make a difference. Lionel Hampton left people's feet tapping and joy in their hearts, and will forever continue to do so.
Works Cited
Hamp An Autobiography
"Lionel Hampton." Contemporary Black Biography, vol. 41, Gale, 2004. Biography In Context, https://link.galegroup.com/apps/doc/K1606002589/BIC?u=powa9245&sid=BIC&xid=2b84b1b0.
"Lionel Hampton." Encyclopædia Britannica, Encyclopædia Britannica, Inc., 13 Apr. 2018, www.britannica.com/biography/Lionel-Hampton.
Stoddard, Maynard Good. "Living legend Lionel Hampton." Saturday Evening Post, Mar. 1990, p. 48+. Biography In Context, https://link.galegroup.com/apps/doc/A8810909/BIC?u=powa9245&sid=BIC&xid=ae5f33b9
Page created on 5/25/2018 6:42:32 PM
Last edited 9/8/2018 6:43:24 PM