by
Michelle Khaliqi

from

San Diego, California in United States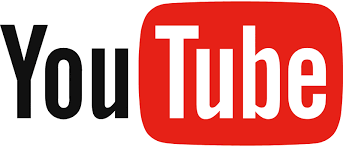 https://commons.wikimedia.org/wiki/File:YouTube_Logo.svgYouTube [Public domain]

https://commons.wikimedia.org/wiki/File:Liza_Koshy_on_Refinery29.jpgRefinery29 [CC BY 3.0 (https://creativecommons.org/licenses/by/3.0)]Many of you may know Liza Koshy from her YouTube channel or her other social media presences. As a young woman, she has come a long way from Vine, to YouTube, to interviewing Obama. Liza Koshy's confidence and determination have brought her to where she is today. Known for making short clips on Vine, she started making YouTube videos in 2015. She has more than 16 million subscribers and counting. Born and raised in Houston, Texas, Koshy is half Indian and half Caucasian. Before fame, she began attending college and was studying business marketing but left to pursue a career in Internet Media. This decision has become a huge success. Since starting her career she has won awards such as, "Breakout Creator" at the 2016 Streamy Awards and winning a "Choice Web Star: Female" award during the 2017 Teen Choice Awards. Her popularity inspires people all around the world. Liza Koshy is a hero, because she possess confidence by how she is daring in creating her videos and determined to become a successful video creator.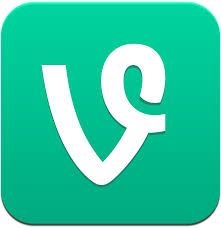 https://commons.wikimedia.org/wiki/File:Vine_logo.svgVine Labs, Inc. [Public domain]Heroes may mess up a few times or have a block on the road to their success, but they don't quit on what they began. Liza Koshy started getting known off of her Vine account, where, "She began shooting six-second videos on her phone as a teen in 2013." Liza Koshy didn't grow up having her mind set on making funny videos or think she was going to become famous off of an app. Actually, she attended college in the fall of 2014, deciding she wanted to study in business marketing. She only started Vine because her friends told her about it and pressured her into trying it out. But once she started getting millions of people watching her videos and hearing how much they enjoyed watching her, she decided to continue making videos and become something greater. She never thought that making videos that seemed funny would make her "...one of the fastest growing sensations on the Internet." Sadly, Vine was taken down and she lost her main platform. But that didn't stop her from doing what she enjoyed, which was making people laugh. She decided she wanted to make longer videos and started her own YouTube channel, which has gained more than 16 million subscribers. All in all, Liza Koshy was determined enough to start something better, even after her main platform was taken down, and gained a larger audience on her YouTube channel.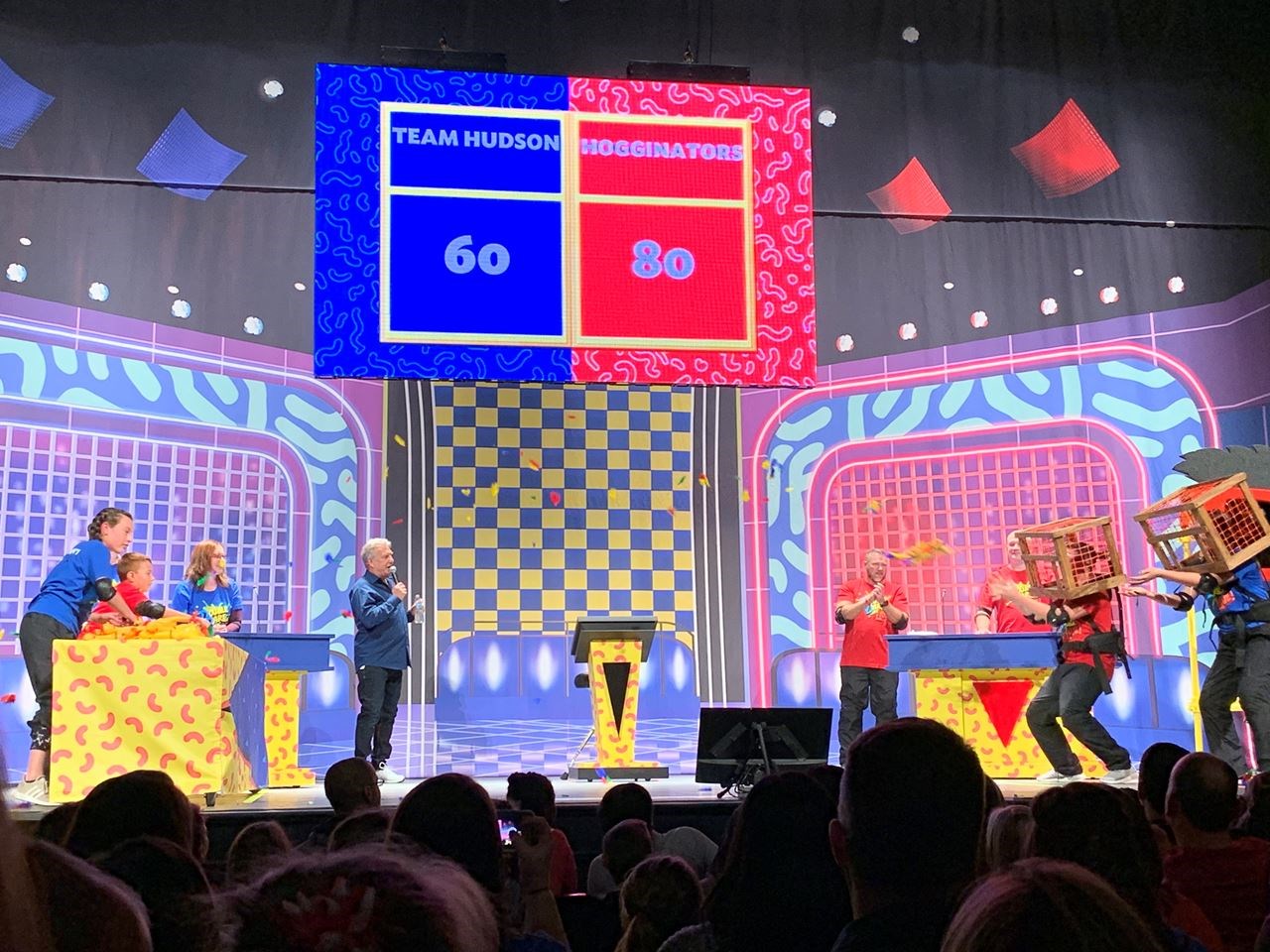 https://commons.wikimedia.org/wiki/File:Double_Dare_Live_in_Cleveland.jpgChad Mosher [CC BY-SA 4.0 (https://creativecommons.org/licenses/by-sa/4.0)]As a key to success, heroes begin to develop confidence and courage throughout their achievements and small accomplishments, which lead to greater accomplishments. Liza Koshy has won many awards from her videos and has become more successful since starting Vine. Since her career has grown, she was recently "named the host of the Nickelodeon reboot of Double Dare in 2018." Because of her confidence, she was able to switch into more traditional media. She also starred in the film Boo! and series Freakish. Last year, she created, produced and starred in her own YouTube original series, Liza On Demand. Her confidence allows her to try new things and she is not afraid of taking risks and doing other things outside of YouTube. Liza Koshy still has a lot in mind for her future. She hopes to be able to some day "raise awareness for more serious issues, like struggling with anxiety, facing Internet bullying and [...] encouraging young people to be more politically active." In 2016, Liza Koshy was able to sit down and interview former president Barack Obama. During the interview, she expressed how she wanted to better understand the world around her and have opinions on what should be done to solve some of our government problems. She wants to spread awareness to her fans through her videos and social media. As you can see, Liza is courageous and caring in the way she takes risks throughout her career and does everything she can to try and make our world a better place for everyone.
In conclusion, Liza Koshy possess confidence by how she takes risks in trying new things and is determined to do great things to help people around the world, therefore, she is heroic. Liza Koshy is an inspirational woman in many forms. She was just a girl from Houston, Texas, who is now known by millions worldwide from her social media platforms. She started off with posting short clips on Vine. Once she started getting millions of views, she decided she wanted to make longer videos and keep her fans entertained. Ever since YouTube, Liza Koshy has won many different awards, starred in movies and shows, and even hosted the reboot of 'Double Dare.' Her confidence and determination have brought her a long way and she still has many more places to go and goals to achieve.
Works Consulted:
"Five Things You Didn't Know About Liza Koshy." TVOvermind, 10 Aug. 2017, www.tvovermind.com/five-things-didnt-know-liza-koshy/.
"Learn about Liza Koshy." Famous Birthdays, 2019, www.famousbirthdays.com/people/elizabeth-koshy.html.
Robehmed, Natalie. "From YouTube Star To Obama Interviewer: Liza Koshy, 22, Is Creating A Digital Media Empire." Forbes, Forbes Magazine, 30 Apr. 2019, www.forbes.com/sites/natalierobehmed/2018/11/27/from-youtube-star-to-obama-interviewer-22-year-old-comedian-liza-koshy-is-creating-a-digital-media-empire/#52b5c87d7f1a.
Sprankles, Julie. "The Untold Truth of Liza Koshy." TheList.com, The List, 11 Jan. 2019, www.thelist.com/95198/untold-truth-liza-koshy/.
Page created on 5/10/2019 1:33:00 AM
Last edited 3/29/2020 3:07:25 AM