For Immediate Release
Contact: Rowena Gerber
[email protected]
305.801.4625
MIAMI, FL--- Matthew Cohen knows how to make things happen. When news of the Haiti Earthquake reached the airwaves, he snapped into action. He knew solar cookers could make a huge difference in saving Haitians' lives, so he went right to work designing an informative fundraising website to get the ovens there as quickly as possible. Supplying solar cookers to Haiti would address several of the challenges facing Haitian residents in this time of crisis, including providing a way to sanitize their water to prevent the spread of disease and cook food properly without the need for expensive fuel or increasingly scarce wood. Cohen, a ninth grade student at Miami Country Day School, has been involved in environmental projects since 2006 and has previously presented his work at conferences at the Museum of Natural History and for PBS Channel 13, both in New York City.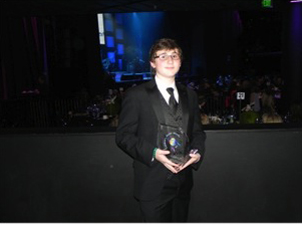 Wednesday, February 23, the Los Angeles film industry was abuzz with anticipation of the approaching Academy Awards. That evening, Matthew and five other young recipients walked their own red carpet to begin the Children's Dream Award Ceremony, broadcasted from the Nokia Center in Live Los Angeles. The award ceremony was sponsored by Children Uniting Nations and Matthew received the Children's Dream Award, the first student from Miami to receive this honor. This star-studded tribute recognized outstanding efforts of six children who have committed their time and efforts to positively impact the world they live in. Along with other inspiring young heroes and youth reporters, Matthew was featured in the MY HERO Report Youth Edition II, released this week. His segment is available here http://myhero.com/MHRMatthew
The following excerpt from the My Hero website explains the background of Matthew's project:
There are many students who believe that relief should be offered to those in need. But few take on the responsibility of providing for those in need with the drive of Matthew Cohen. As an elementary school student, Cohen was introduced to the great potential of solar-powered ovens by his teacher and mentor, Rowena Gerber.
In many rural communities, people must use wood and coal to heat food, pouring carbon dioxide into the atmosphere and forcing cooks to inhale the equivalent of several packs of cigarettes per day. Solar ovens eliminate that pollution, as well as the need for fuel. They can bake, boil and steam all varieties of food at temperatures of up to 500 degrees F, purifying water and feeding entire villages with only the power of the sun.
Impressed by the utility and environmental impact that solar ovens have, Matthew continued to work with his teacher Mrs. Gerber on her solar oven project as he moved into middle school. Through bake sales and other fundraisers in their community, Matthew and other students successfully raised funds to bring ovens to villages in Senegal.
When the nation of Haiti was rocked by catastrophic earthquakes last year, Matthew felt compelled to apply his experience to the relief effort. He created the website powerfromthesun.us, to educate the public about the infinite capability of solar ovens and to raise money for the distribution of the devices throughout Haiti. Because solar ovens operate without the need for electricity, they can be put to immediate use in communities whose infrastructures were devastated by the earthquake.
To date, Matthew has raised over $5000 for the Haiti project. When he is not studying, Matthew continues to spread the word of his project to as many people as possible. He holds strongly to the maxim that Rowena Gerber taught him years ago, that "one voice can make a difference."
Page created on 3/16/2011 12:00:00 AM
Last edited 7/10/2017 5:18:09 PM