Lucy Stone, 19th Century Feminist, Suffragist and Abolitionist
1818-1893
"We ask only for justice and equal rights-the right to vote, the right to our own earnings, equality before the law." ~ Lucy Stone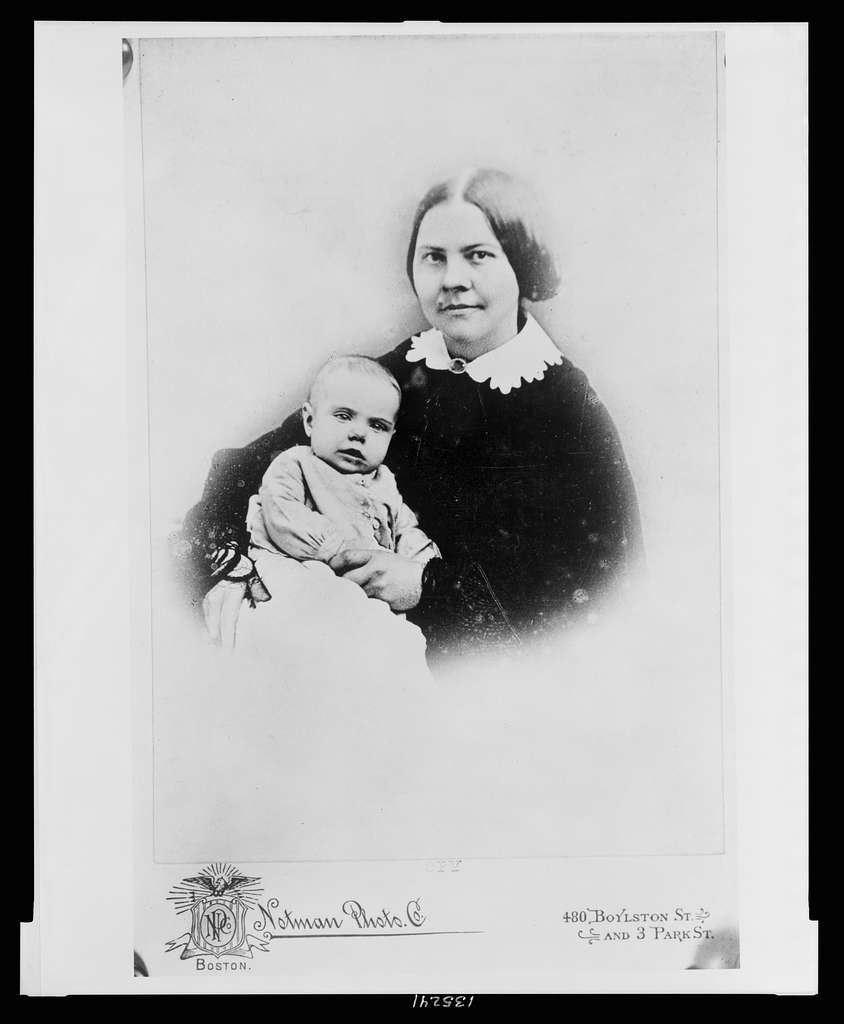 Lucy and AliceOriginal photo taken by Notman Photo. Co.The dictionary defines a hero as 'a person of distinguished courage or ability.' Lucy Stone was undeniably both eminently courageous and remarkably able. She was a prominent and fearless activist in the fight for the abolition of slavery, an early suffragette and at the forefront of the campaign that led to the passing of the 19th Amendment.
Born 1818, Stone dedicated her life to improving the rights of women and raising public awareness of the women's suffrage campaign as well as being a passionate advocate of antislavery.
Stone was the first Massachusetts woman to earn a college degree, defying her parents' wishes, who were against educating women even though they, themselves, were in favor of equality and ardent abolitionists. Undeterred, and knowing that she was brighter than her brothers, Stone paid for her own education. She worked as a teacher from the age of 16 and, after some setbacks – she had to care for an ill sister, she finally graduated with honors from Oberlin College, Ohio in 1847.
While at Oberlin, Stone met prominent abolitionist William Lloyd Garrison who hired her to work for his American Anti-Slavery Society. There she wrote and delivered abolitionist lectures and became active in women's rights. Often heckled (and once attacked) for her forthright speeches, Stone was not discouraged and bravely went on to be one of the most prominent speakers of her time. So capable was she at public speaking, Stone earned more than many of her male contemporaries.
In 1850, Stone organized the first national Women's Rights Convention in Worcester, Massachusetts and for the subsequent five years she traveled throughout the US and Canada delivering inspiring and life-changing lectures on women's rights.
In 1855, Stone met and married Henry Blackwell, having been promised an egalitarian marriage by his sisters (prominent physicians Elizabeth and Emily Blackwell). During their wedding, the pair altered the traditional marriage vows, with Stone declining to obey, and included a public protest against marital law:
"We believe that personal independence and equal human rights can never be forfeited…that marriage should be an equal and permanent partnership, and so recognized by law."
Having initially taken her husband's last name, a year later Stone made the groundbreaking decision to revert to her maiden name, stating in a letter to her spouse: "A wife should no more take her husband's name than he should hers. My name is my identity and must not be lost."
The couple moved to New Jersey and became the parents of Alice Stone Blackwell, who was eventually to become a radical journalist and human rights advocate.
Still actively an abolitionist, Stone prioritized the rest of her life's work to women's suffrage, giving countless speeches advocating for women's rights. In 1866 she helped found the American Equal Rights Association and in1868 she became president of the State Woman's Suffrage Association of New Jersey. She also helped found the American Equal Rights Association.
Stone died 30 years before women were finally given the vote, but her life's work, her renowned courage and eminent ability contributed significantly to the eventual passing of the 19th Amendment.
Page created on 8/6/2021 6:08:49 PM
Last edited 1/18/2022 10:37:26 AM
Bibliography
National Women's History Museum: www.womenshistory.org/education-resources/biographies/lucy-stone
https://www.biography.com/activist/lucy-stone