Malala Yousafzai
by
Carla

from

Montvale, New Jersey in United States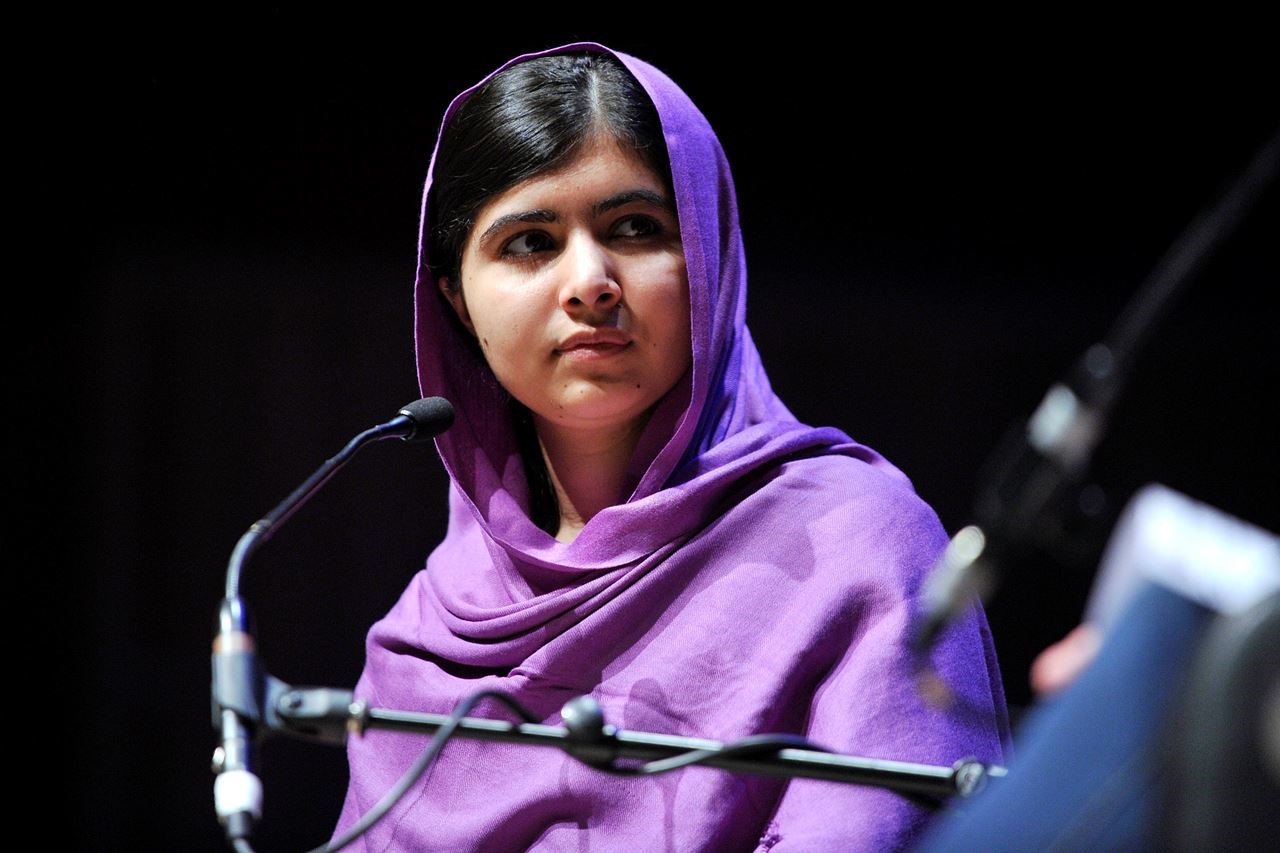 Malala YousafzaiWikipedia Commons"One child, one teacher, one book and one pen can change the world." This quote was said by Malala Yousafzai, an upstander to the Taliban and to girls rights for education. In her background and accomplishments, Malala is a true hero.
Malala was born in Mingora, Swat Valley, Pakistan on July 12, 1997. Malala loved school and her father ran an all girls school and that's the school Malala went to. She was 10 when the Taliban took over. When she was 11, she gave her first speech- "How Dare The Taliban Take Away My Basic Right To Education?" That was when the Taliban shut down all girls schools. Malala also wrote a blog for a news company about life under the Taliban. The blog soon became famous. She also kept speaking about how the Taliban were treating Pakistan. One day, on October 9, 2012, Malala was riding the bus home from school. A man came on to the bus and asked which person was Malala. He threatened to kill them all if they didn't tell him. Unfortunately, he shot Malala. Shocking everyone, Malala survived. Later, she told the United Nations how she wanted all girls to have an education. Malala didn't want revenge on the Taliban. She just wanted world peace for everyone.
Malala has shown bravery in many of the accomplishments she achieved. Malala was the youngest person ever to receive the Nobel Peace Prize in 2014. She wrote a best selling autobiography called "I am Malala." Also, the United Nations declared July 12, "World Malala Day."
In conclusion, Malala is a true hero and never gives up. She received the Nobel Peace Prize, wrote a best selling book and July 12 was declared "World Malala Day" because she never gives up.

https://www.ducksters.com/biography/women_leaders/malalayousafzai.php
Page created on 1/17/2019 3:26:43 PM
Last edited 1/19/2019 8:42:02 PM
The beliefs, viewpoints and opinions expressed in this hero submission on the website are those of the author and do not necessarily reflect the beliefs, viewpoints and opinions of The MY HERO Project and its staff.