Sometimes we didn't even have a loaf of bread
Marcus Rashford is an England Premiere League footballer who rose to fame playing for Manchester United and England and more recently for his work with FareShare[i] to help tackle childhood hunger in the UK.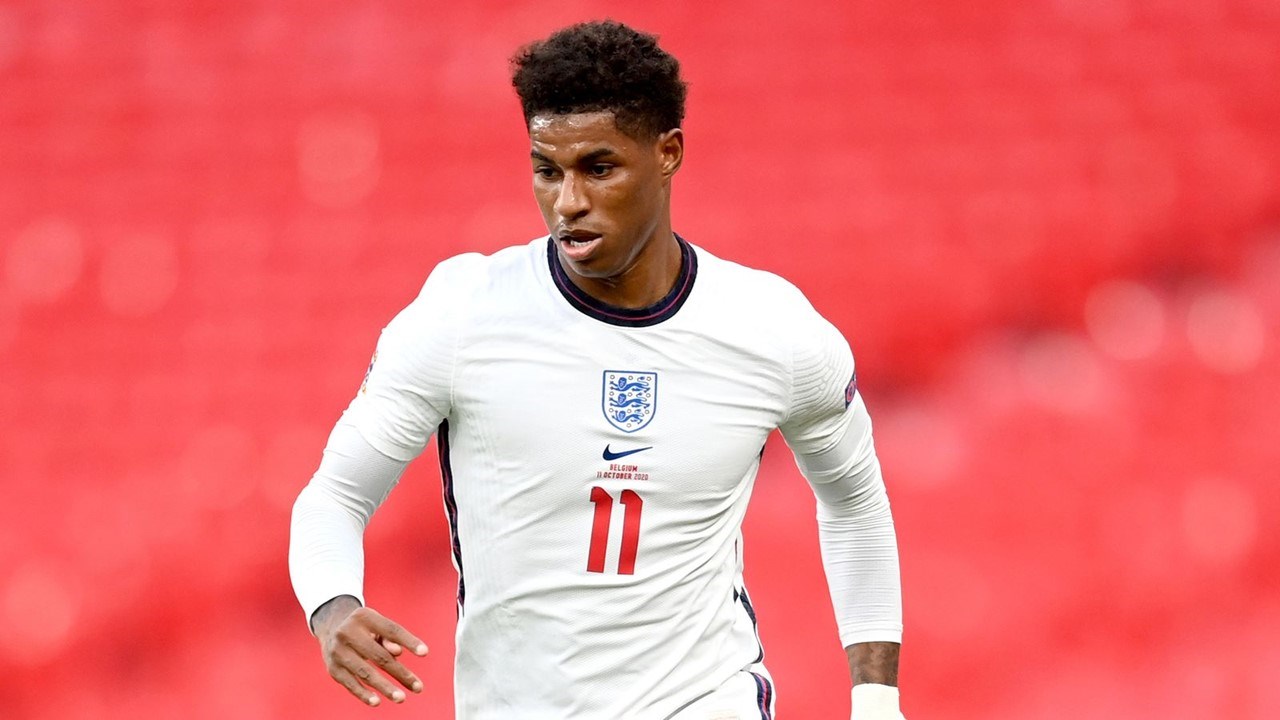 Marcus RashfordWikiBorn on 31 October 1997 in Manchester, UK, Rashford is of Kittitian descent - his grandmother was born on the island of Saint Kitts in the West Indies. He comes from a working-class family. His mother, Melanie Maynard, is a single parent of five who worked three jobs to feed her family, sometimes skipping meals herself to ensure Rashford and his siblings ate.
Says Rashford, "I think in sport you have to have something behind you that is pushing you…when you come from a place of struggle and pain, a lot of the time it switches and it becomes your drive and motivation."
Rashford started playing football at five years old, originally as a goalkeeper for an amateur club but he was soon spotted and moved to Manchester United at the age of seven. During his early years at the club, however, he often missed training as he had no one to take him – his mother was always working. The club soon stepped in and fast-tracked him to the Manchester United Schoolboy Scholars scheme.
Driven by his own experiences, Rashford started campaigning to raise awareness about child hunger after the UK went into lockdown in March 2020. He worked with FareShare to raise money to give meals to vulnerable people. Since he started at FareShare, Rashford has:
'Helped raise enough money to enable FareShare to distribute the equivalent of over 21 million meals for children and families who might not otherwise eat
Raised awareness of child hunger in the UK, driving the issue to the top of the news agenda
Launched and spearheaded the Child Food Poverty Taskforce, a group of more than 15 organizations that FareShare is a founding member of, which have come together to support the National Food Strategy and share real-time statistics and stories of those affected by child hunger in the UK
Successfully influenced government policy'[ii]
The Child Food Poverty Taskforce has since launched www.endchildfoodpoverty.org – an online resource where people can find support or find out how to help charities in their local area.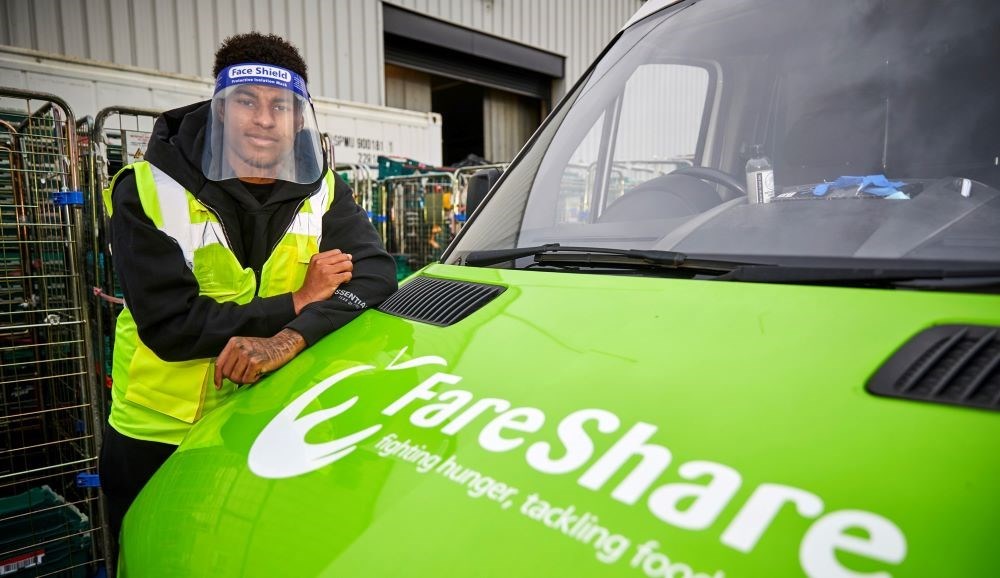 Marcus and FareShareFareShareThe England and Manchester United star continues to play world-class football but he has also declared that 'devastatingly child food poverty is getting worse instead of better.' So he has recently launched a new campaign encouraging people across the UK to write to their MP to support three major recommendations in the National Food Strategy to help alleviate the increase of food insecurity being experienced by households with children. These recommendations will guarantee that every child at risk of going hungry gets some good food every day. The recommendations include:
Asking members of the public to write to their MPs via: endchildfoodpoverty.org/write-now
To expand Free School Meal eligibility to all children aged 7-18 in all households earning £20,000 or less after benefits, and to children that are undocumented
To provide long-term funding for the Holiday Activities and Food Programme, increasing eligibility in line with Free School Meal expansion.
Rashford has been widely recognized and awarded for his efforts as a campaigner against racism, homelessness, and child hunger. He has also been praised for using his celebratory status for political activism and to encourage societal change. In recognition of his work with FareShare, artist Akse P19 painted a mural in the Withington area of Manchester. He was granted an MBE after being named in the Queen's Birthday Honours List for 2020, receiving the award for services to vulnerable children, and in October 2021, Rashford received an honorary doctorate from The University of Manchester.
Albeit only 24 years old, Rashford is certainly a credible role model and worthy of the title, hero.
---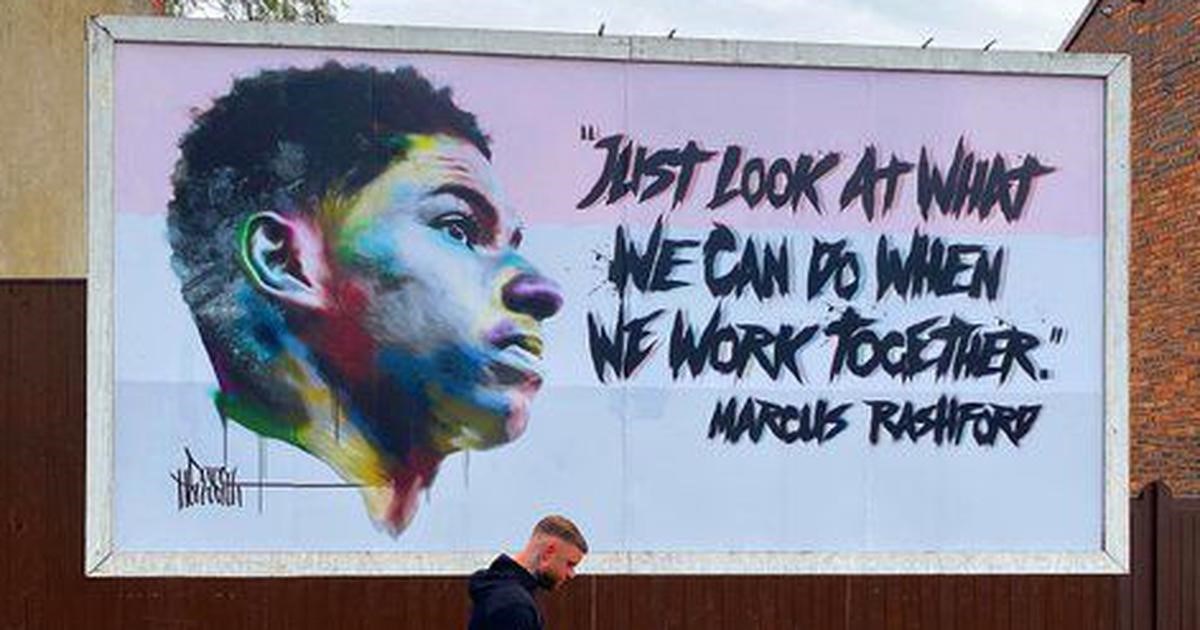 Marcus MuralWiki[i] FareShare is an organization that redistributes surplus food to charities that turn it into meals for the vulnerable.
[ii] https://fareshare.org.uk/marcus-rashford/
Page created on 10/28/2021 4:41:03 PM
Last edited 1/5/2022 4:31:16 PM
Related Links
BBC Sport
- UK Sports' Website
Fare Share
- An organization that redistributes surplus food to charities that turn it into meals.
Food Foundation
- An organization dedicated to changing food policy and business practice to ensure everyone, across the UK, can afford and access a healthy and sustainable diet.